Natural Sequence Farming
, are techniques discovered by pioneer farmer, Peter Andrews. His intent was to demonstrate a way, farmers could make products on their land, without relying on expensive inputs or practices which would ultimately destroy their land.
I love everything Peter Andrews has been calling people to pay attention to, but I'm not a serious farmer. Sadly, not even to feed our own family, let alone making money to feed others. But I know a natural sequence when I see one, and I just had to share it.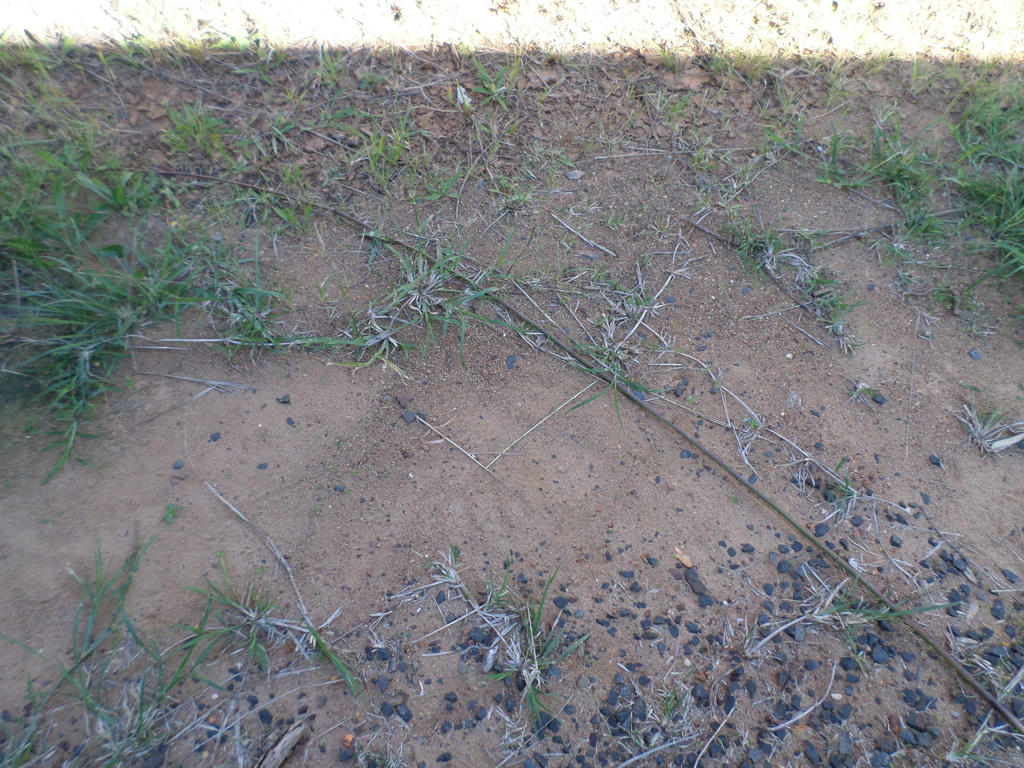 This is a spoon drain which is in front of our house. Its on a small incline to drain water away from the front of the house. It attaches to a swale (level on contour) which has a lot more greenery because the water isn't designed to drain away.
Due to the draining nature of this spoon drain, however, its mostly sandy soil and will hardly grow anything. But then this happened...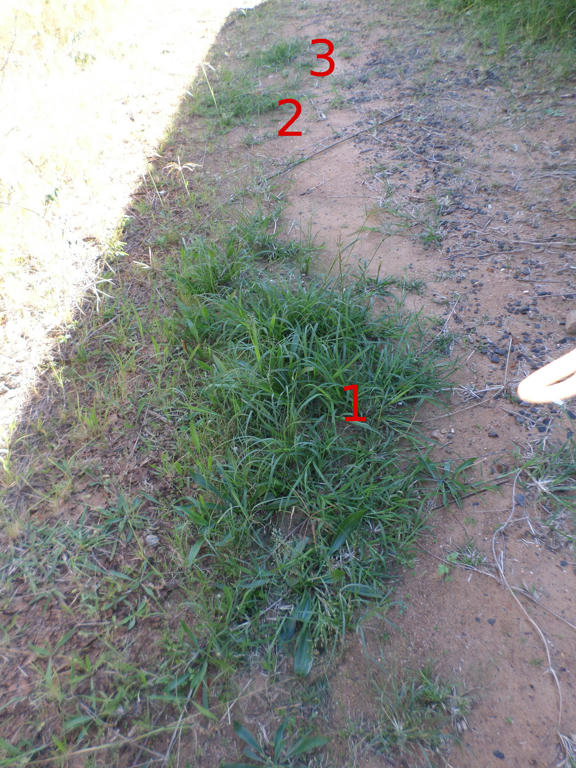 Care to take a stab at how these green clumps have suddenly emerged in our spoon drain? Clumps two and three, were the initial ones to form, but then clump one became the main festoon of disturbance to the soil.
Any and all guesses are accepted. But I bet you didn't say, it's our cat's toilet!
I have been watching this development since we started to let our cat venture outside. Because she was effectively raised inside as a kitten, when it came to letting her outside, she would always come back in to use her kitty litter. Nature eventually dawned on her instincts though, and she decided this nice sandy area, would make a great toilet.
Our cat wouldn't just do her business here though. She effectively became an earth mover too! Scraping up the sand to cover her kitty-business, which formed blockages in the spoon drain. When the water came in, it was held back a little with most of it getting away. But the organic matter in the sand, along with the moisture, formed little islands of greenery.
Much to our cat's dismay, her lovely sandy area is turning into a jungle! That's why clumps three and two were initially abandoned, to start clump one. I imagine she'll be moving to other sandy areas in this location, and I'll have a lovely swathe of greenery, to show for it.
I'll be picking some of this grass soon to feed the guinea pigs. While I may not be a farmer, in the traditional sense of the word, it seems my critters are into natural sequence farming regardless!