Well I was planning on a completely different project this weekend, however, my recent
warfare campaign
, required re-enforcements. I pulled grass and moved soil to cover in the rat tunnels, but I had to come up with a way for the plants to grow on this particular slope.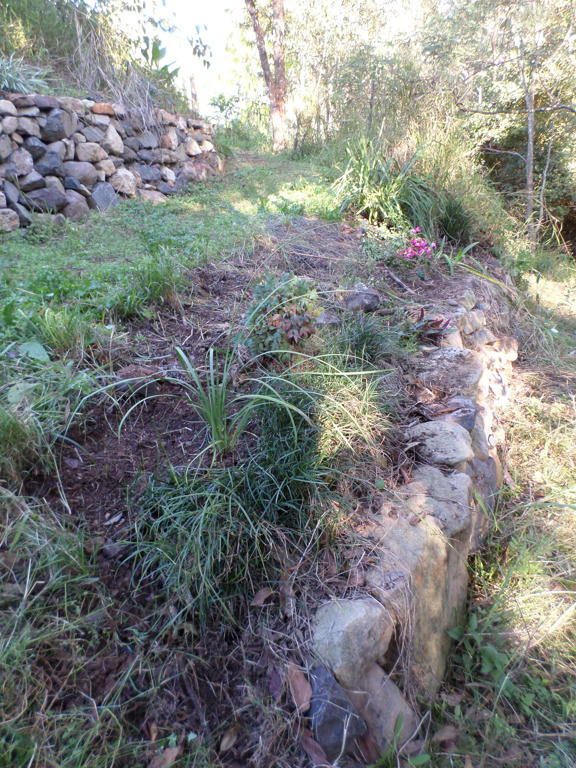 Before
I have always struggled for plants to grow here, as it can get quite dry. Slopes drain extremely well. That's when I realised I had to go down a level. Or should that be, go up a level?
After
By installing a small retaining wall, a good metre away from the larger one, I created a reduced slope to allow rain to seep in, as opposed to run down hill. The wall ends at the Dianella grass (background) and I intend to continue it after the Dianella. Apart from the fact I didn't want to dig up the grass, which I planted and wanted to grow - it allows any water that comes off the walkway, to drain down into the new plateau I made.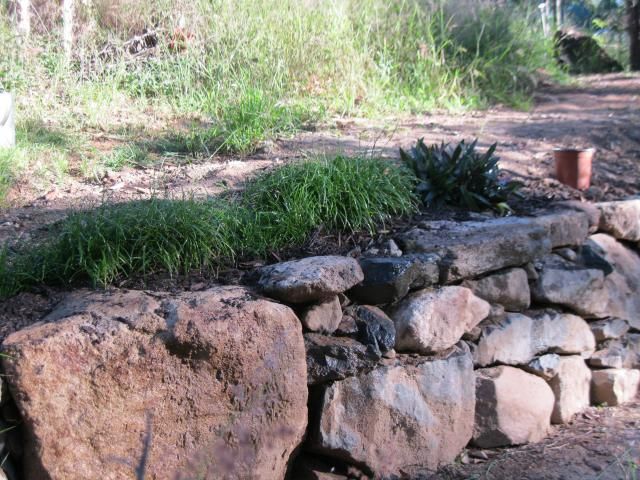 Mondo (left) Rhoeo (right)
The above image is in my sidebar, and it was taken when we first installed the lower wall. The original
Mondo grass
and
Rhoeo
have lived, but many other plants haven't. I was a little more hopeful when I planted some larger specimens, which I rescued from other parts of the garden and nursed back to life, in pots.
The time I spent on this area recently, I collected three paralysis ticks for my efforts, and one of the neighbours dogs decided to poop in this area, so I trod in it, while digging. Otherwise, it was a successful weekend project.