So I planted some potatoes
back in April
, in a container. I wanted to experiment with a new way of growing potatoes as I haven't had much luck with them.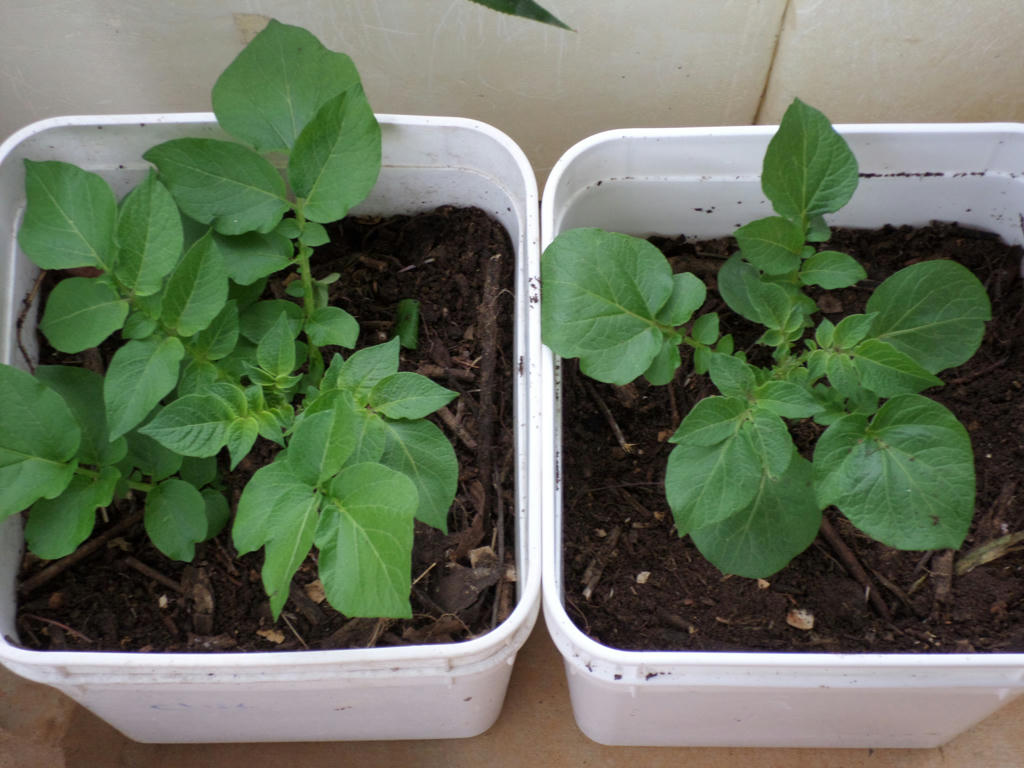 April 2015
Goodness, they looked good. The bad news is, once they grew over the container sides, I had to mound more dirt up. That somehow killed off, one of the plants. So I kept the other one going and replanted a tiny spud from the dead one. In no time, the new plant had emerged, but the old one was now starting to die, after mounding up the sides.
Please tell me - you're supposed to mound dirt up the sides of potato plants, aren't you? I pluck off a few of the lower leaves. Perhaps I added too much water. Are spuds supposed to be kept more dry, like garlic?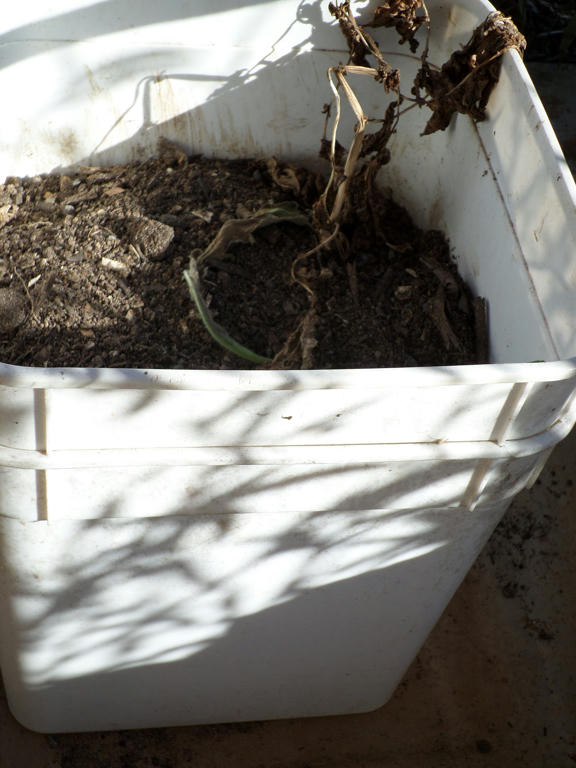 August 2015
After 4 months, my replanted spud from my formerly dead plan, died again. Spuds are supposed to be ready to pull in 6 months. So it was a little disconcerting to find what I would uncover, as I overturned the pot.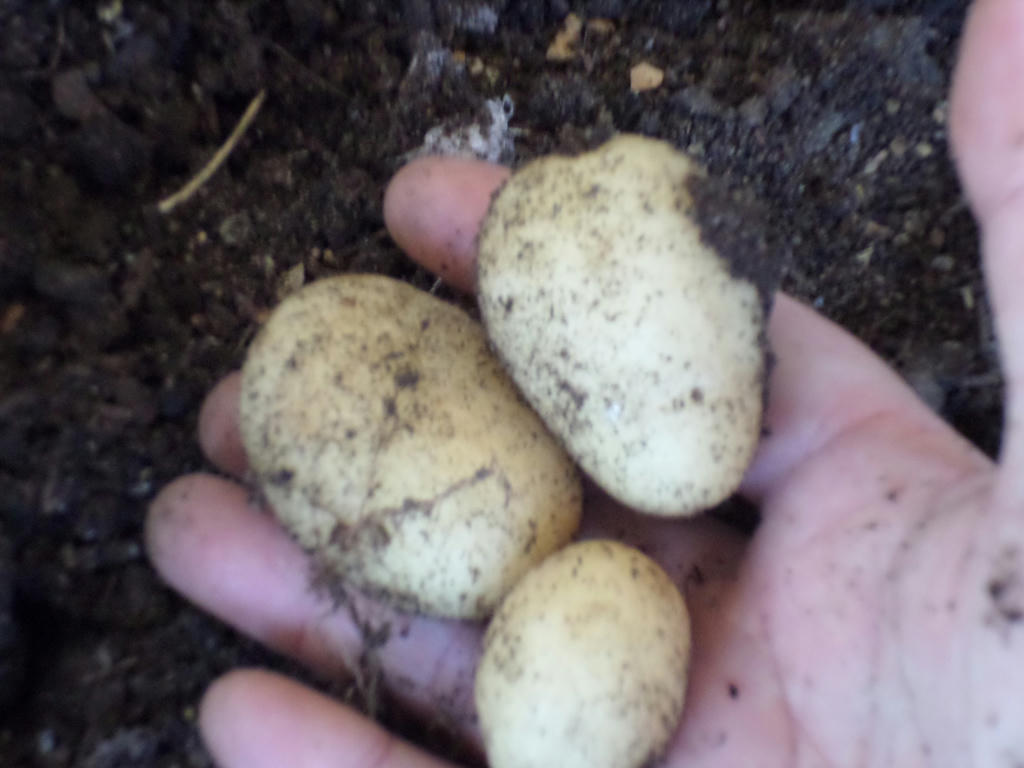 Potato harvest 2015
While it looks depressing, its the best crop I've ever had. I've grown THREE potatoes!! Not one, tiny thing, the size of my thumbnail - but three relatively bigger ones and they look pretty good. Still small compared to how big potatoes can get, but big for me!
The three potatoes won't be eaten. Instead, they'll be my new seed stock. Once the eyes sprout, I'll plant them in new soil, so I won't have to worry about spreading potato diseases.
Are there any potato gardening tips people want to share with me? Should I spare water from potatoes at all costs? Do they prefer a sandy mix to grow in, or rich hummus? I always hit problems when I mound the dirt up the potato plant - otherwise they grow fine. Do I need to take off the lower leaves to mound up the dirt, or did I just invite rot to invest the plant tissue?
How do you treat your potatoes?