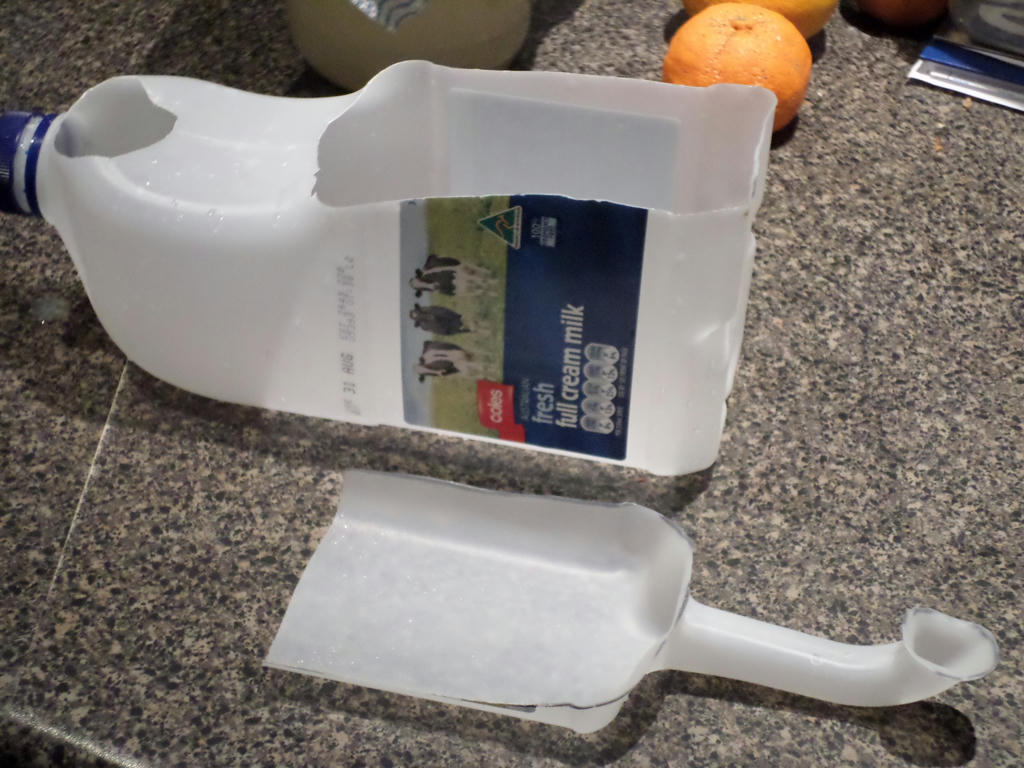 3 Litre milk bottle
Back when I made my
chicken poop scooper
, out of an old milk bottle, I left the remainder on the bench, as a reminder. I didn't have a clue how to use it, but figured something would manifest as soon as something was needed.
And something did manifest...
A seedling tray
I had some lettuce seeds I needed to sprout, but it's always challenging to sprinkle the seed into tiny pots. But there was my milk bottle sitting on the counter, inviting me to experiment with it. So I cut the side open, and used it as a seedling tray.
It's so much easier to sprinkle the seeds on the surface now, and the high sides mean, a little humidity is created when I mist the soil. For fine seeds which need to stay moist before germinating, I found this new device, extremely handy!
I will transplant these lettuce seedlings into their permanent place, once the second leaves develop.
I challenge you all to keep one item of your recycling, on the kitchen bench, until you find a new purpose for it. You may surprise yourselves, as I did. I would have always struggled with sprinkling tiny seeds into tiny pots, had I not kept that milk bottle out, in plain sight.
I just poked three holes in the bottom, and it was ready to go!