I've been observing the avocado tree closely, when I saw it go to flower for the first time, a few weeks ago. Going to flower however, is no guarantee of fruit, as avocado trees need cross pollination. The "B" varieties do at least. The "A" types of avocado, seem to be able to cross pollinate themselves.
Here is an excellent, short video to explain how it works:
As my tree sprouted from the compost, I have no way of knowing what variety it actually is. So when I saw the ants crawling over the flowers recently, I was hopeful I might get some fruit development. I haven't seen any bees around, so if I do get fruit, it will be thanks to the ants!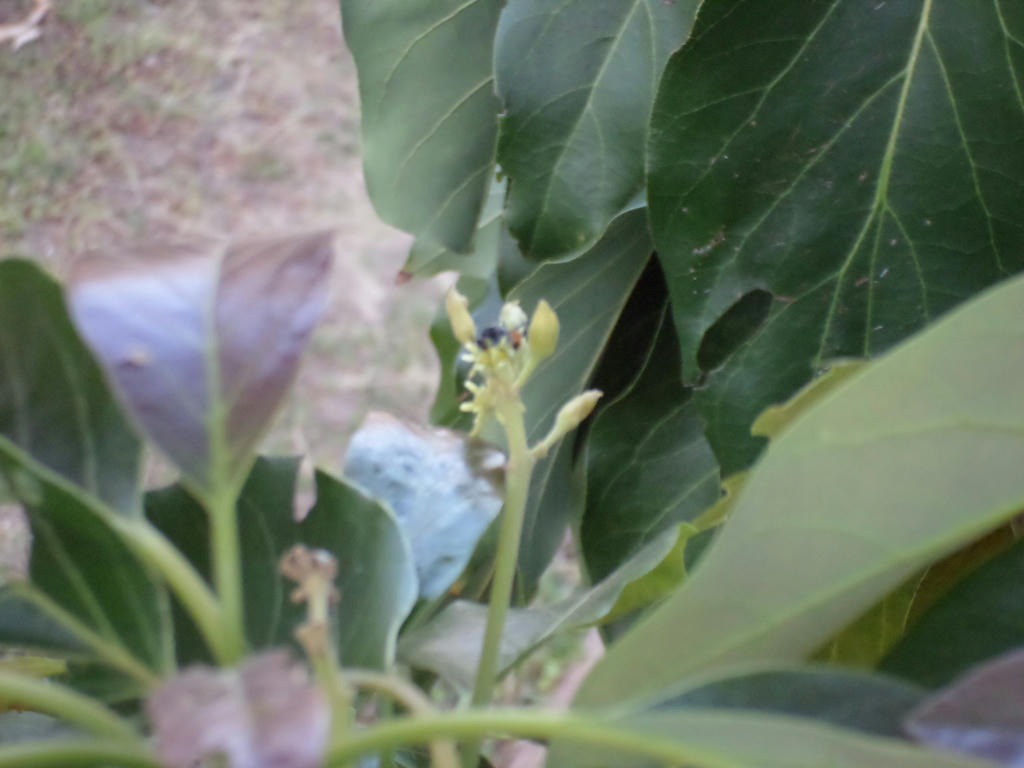 Click to enlarge - pollinating ant
The picture isn't very good, as I had to perch on the end of the retaining wall to get these - and the wind was blowing at the same time. But you can see the ant is black, and drinking from an open flower. I wasn't so sure these guys would be up to the task, but the flowers are close enough together, for a thirsty ant to visit several.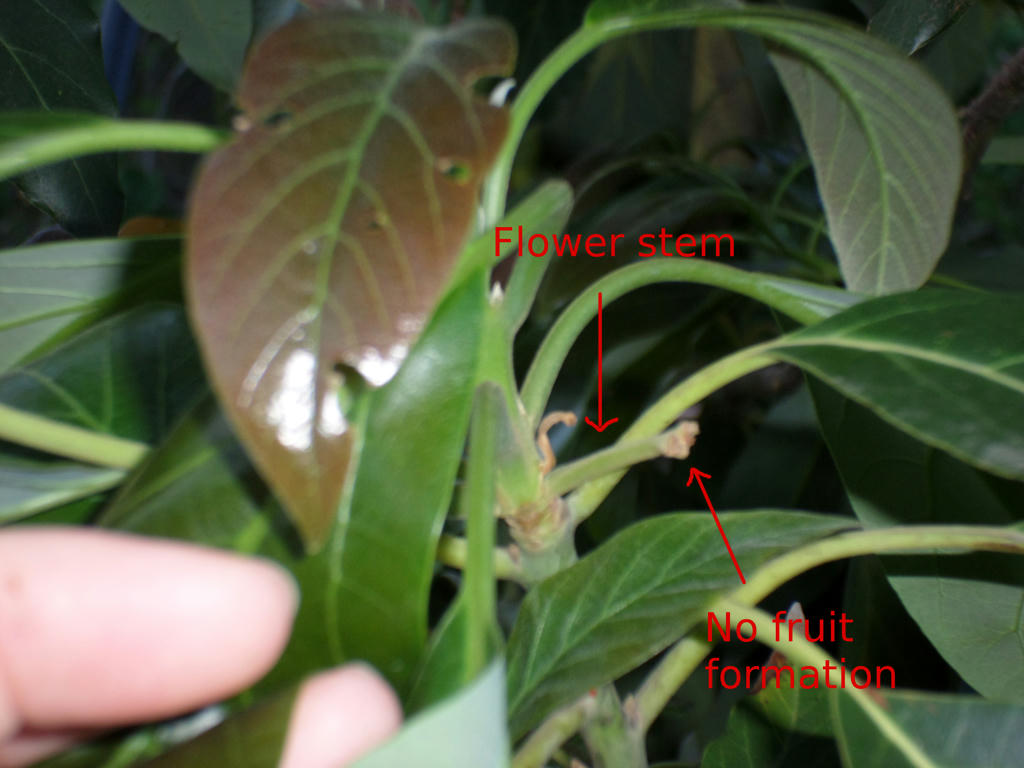 Empty stem
The first flowers I noticed lower down on the tree didn't amount to anything. You can see the flower stem (above) and the blooms which have since fallen off. There is no sign of fruit formation. It was just a promise of what could have been, but wasn't. Very disappointing.
Not all was lost however, because just the next branch over, was a slightly different story.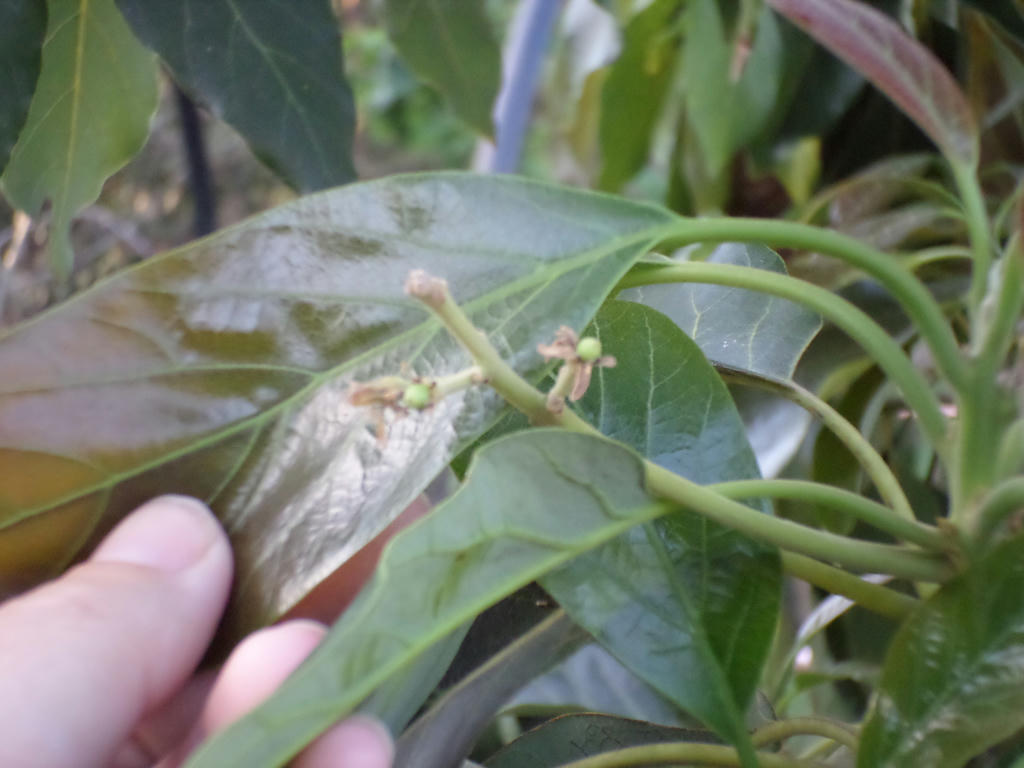 Two fruits?
Most of the blooms had fallen away - but are those two tiny avocado fruits I see forming? Could it be the mystery (possible type "A) avocado has managed to self-pollinate? Could I be that lucky?
Not sure if this was a normal feature of developing avocado fruit (as I have no experience with them previously) I decided to check other branches higher up the tree for consistency.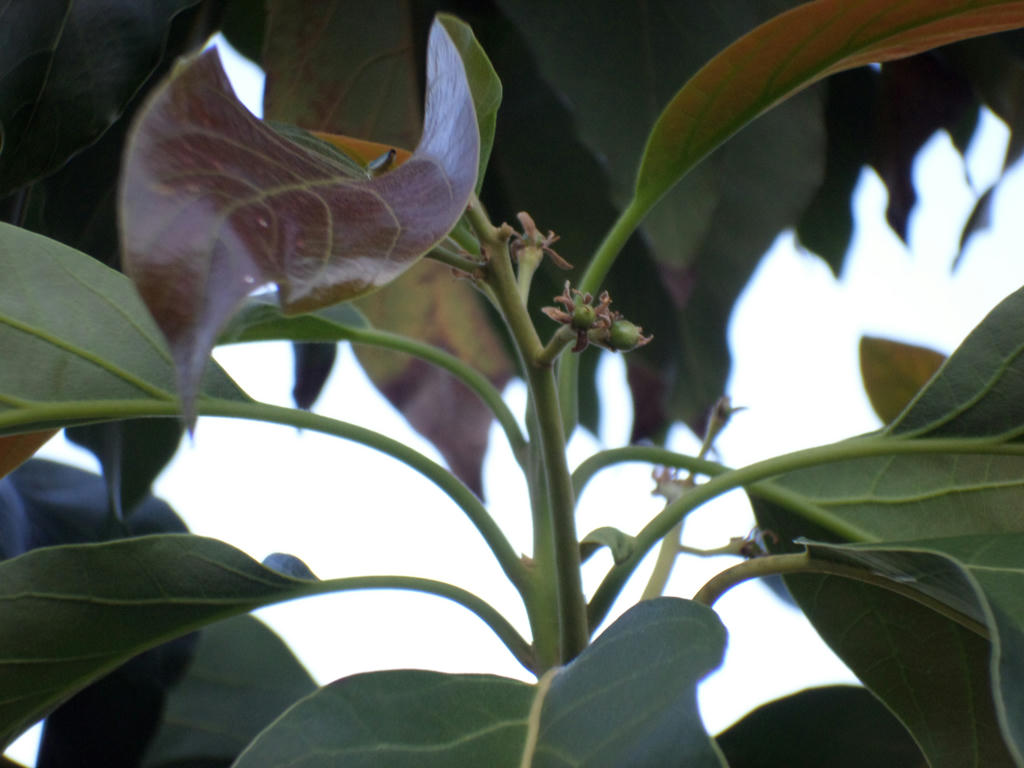 Three fruits?
I counted three green baubles this time - two, side by side and one up the top. There also seems to be one larger fruit than the other two, which could be a sign these fruits are viable, because they're growing.
I needed to check more of the tree, to be sure this was a consist pattern.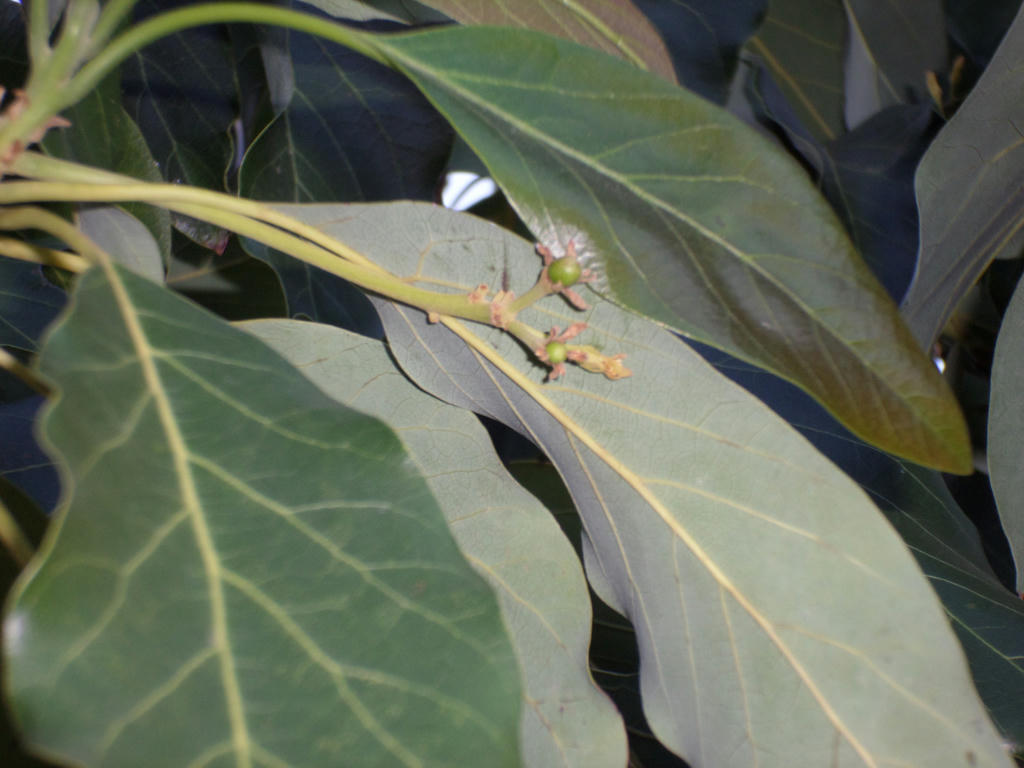 Two fruits, again
So half way down the tree, I noticed another two baubles - one being slightly larger than the other again. I'm pretty sure, I have viable fruit on the avocado tree now, if its happening all over.
I would be pleased beyond belief, if it was a Hass variety! At the time this vintage of compost was brewing, I was certain we were only eating Hass, because I wouldn't eat any other variety. I've become less of an avocado snob over the years, but I sure would be chuffed to have my own Hass tree.
Now I have to be patient and wait to see what happens next!