We finally received some of that wet stuff, which our land has been quenching for quite some time. There's a collective sigh amongst all the citrus, who are attempting to keep their fruit. More rain is predicted over the next few days, which will be even better.
Because it was a steady, slow, rain though - it was a perfect day, for two exciting activities.
That would be, playing in puddles with bare feet, and for mum, propagating new plants to drink in the rain. I've had this frangipanni cutting, drying off, for just over a week now. Today was perfect weather to pot it up, and let it sit in the rain.
Not long afterwards, I was broadcasting seeds in my wicking boxes, in hopes they would sprout.
Other things to do on rainy days, are internet surfing. How cute is this...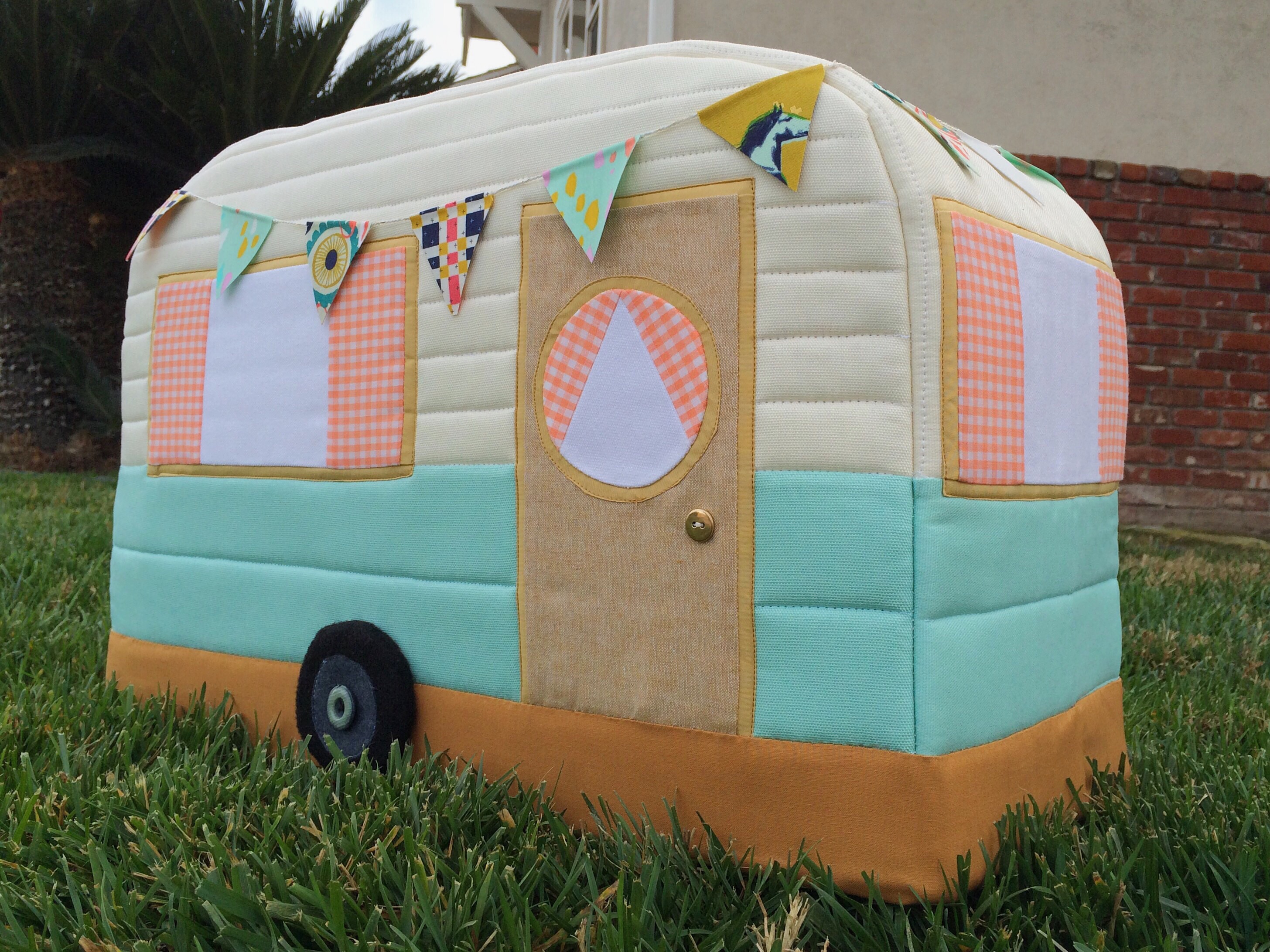 Because I've spent nearly $100 on two different feet for my sewing machine, to make my daughter's birthday quilt - I wanted to know, other useful things I could make via quilting. That's when I found this uber cute caravan, which is actually a sewing machine cover!
I won't be making it, because I already have a machine cover, but the clever things people do with their sewing machines, just need to be shared!
Especially on rainy days...