What to do on a lazy Saturday afternoon? We don't normally have these together as a family, because life often takes us in different directions. But this afternoon, just kind of happened. One minute I was in the vegetable patch, then David and Peter joined me.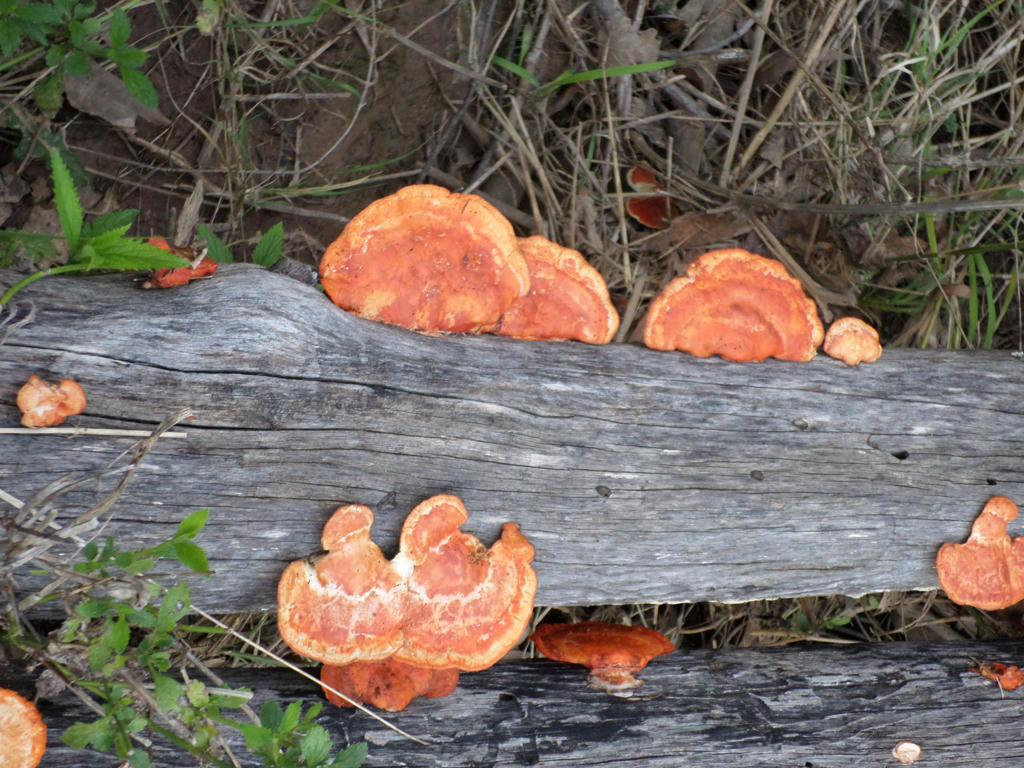 Log bridge
We decided to walk to the gully, out the back together, and spied some lovely orange fungi of some variety. It likes wood, moisture and a little bit of light. This was growing on an old log bridge we don't use much any more - hence why the fungi is growing on it.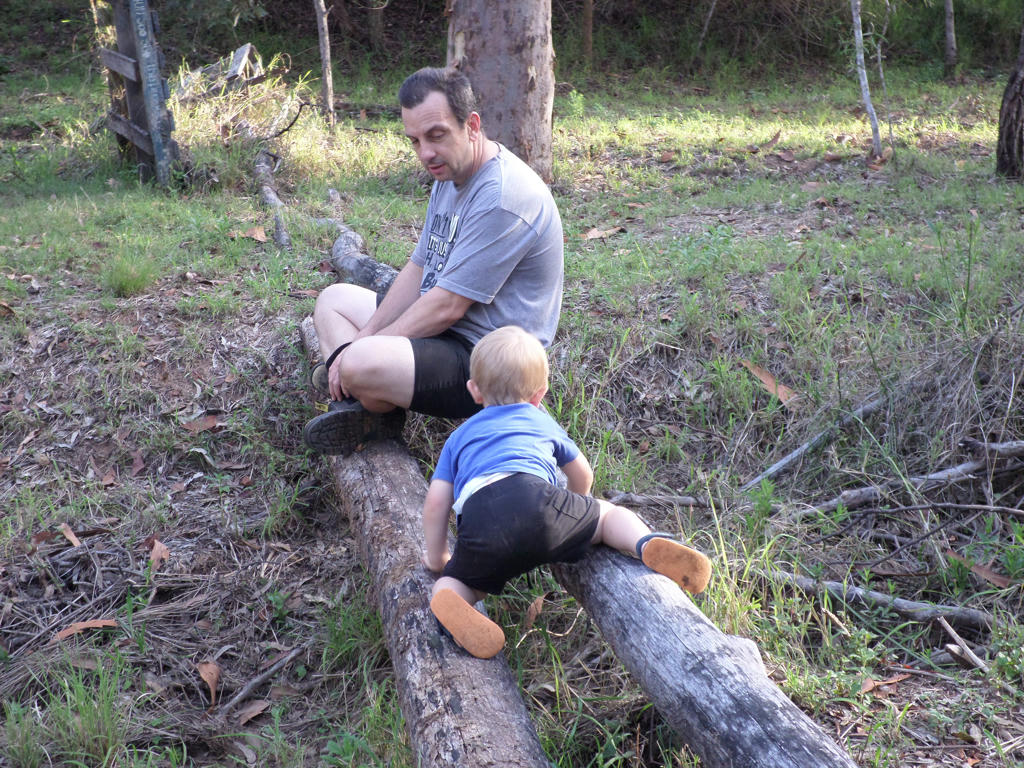 Another log bridge
Then we meandered to a bigger log bridge, further down, where David put up his feet and Peter practised his climbing skills. Then I pulled the camera out, and called them both to look at me. I couldn't have timed it more perfectly.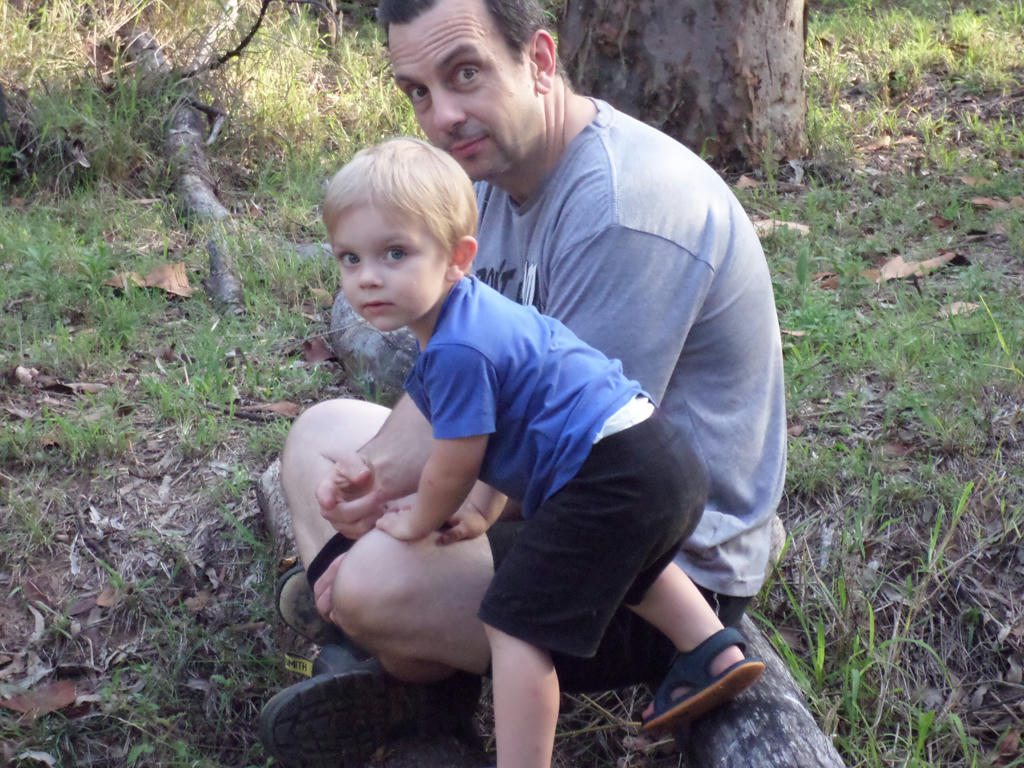 Hello
We weren't doing much. It's strange, because we're busy most of the time. Someone coming. Someone going. Lots of work to be done. But this afternoon, like the fungi which appears on a log, we found ourselves just hanging out and interacting with the things around us. No agenda. No list of things to get done. Just being together. It was a lovely way to unwind the day.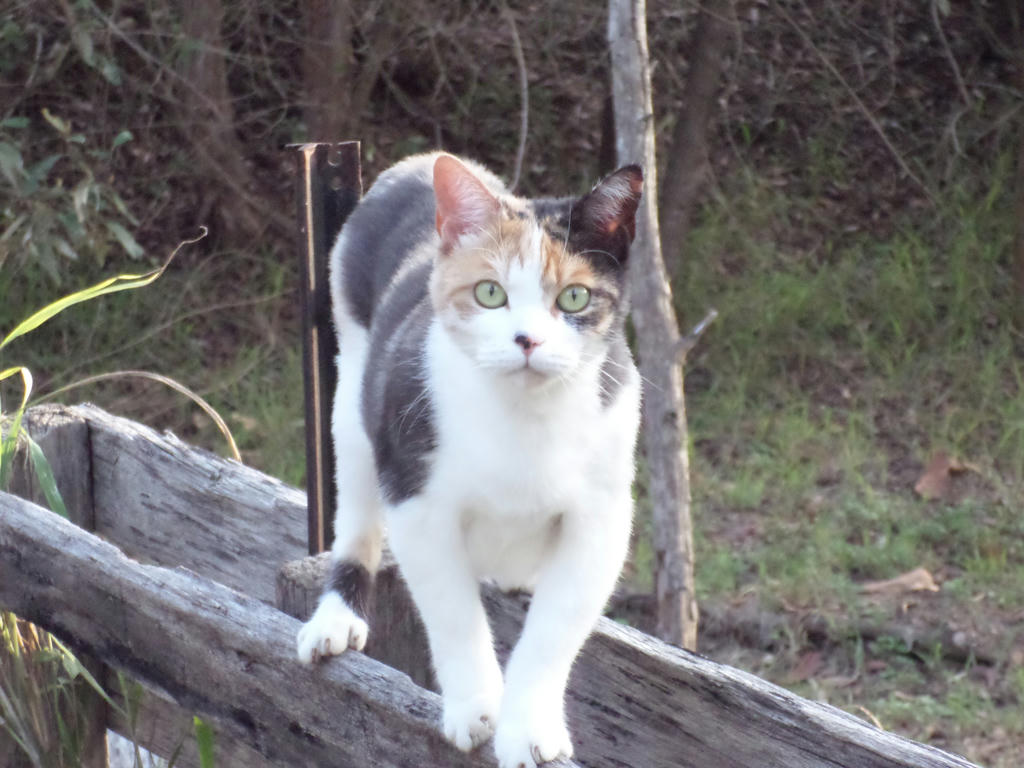 Trapeze artist
Our cat, Muesli, is never far away, when we venture in the backyard either. She loves to find the highest place, and perch herself from it. Like climbing on top of these old pallets, near the log bridge we were playing on. We consider her like our third child, but I'm sure she thinks we are her pride of cats instead. Especially when we can be found climbing on things too.
Then it was back up to the house, and David decided to mow the lawn. I found myself cleaning the small swimming pool, with Peter's assistance.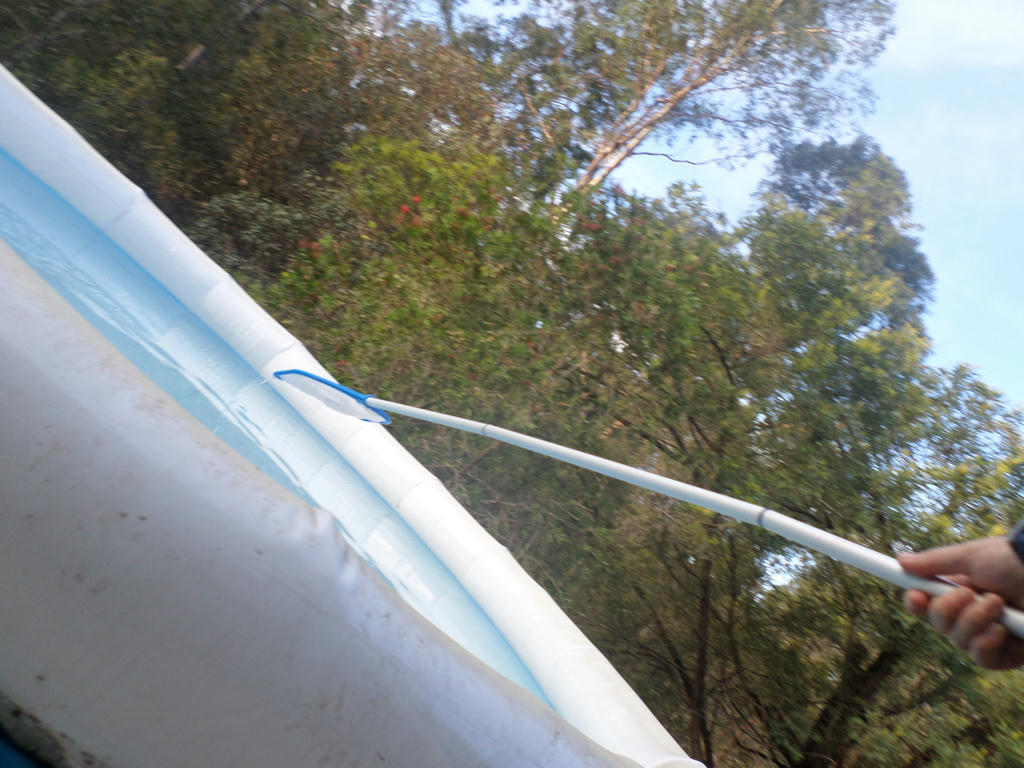 Guess who took this picture?
Peter actually took this picture, as the camera was hanging from my wrist at the time. What started as helping to hold the pool skimmer, became clicking the camera instead. He somehow managed to switch it on. Such a spontaneous moment too. A toddler playing with the camera on my wrist. Me, cleaning the pool. I had no idea how it would turn out, but it caught the moment perfectly.
After skimming the pool, Peter and I wandered to his older sister's favourite playing spot. Or at least, it used to be.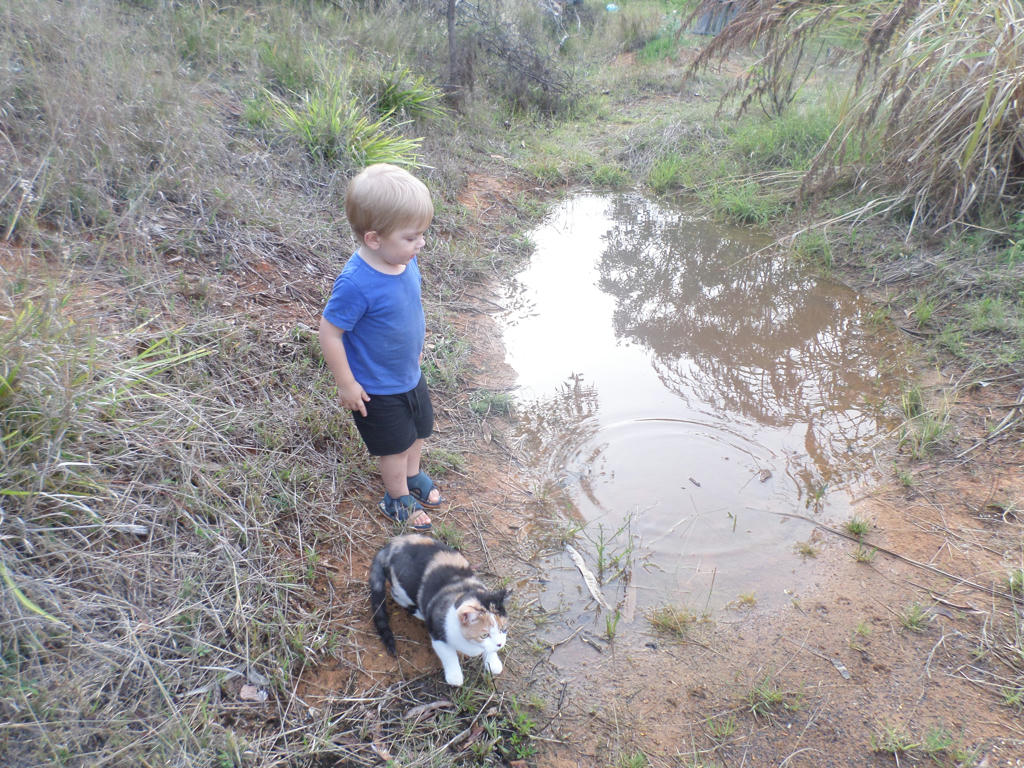 The pond
Where else would you find inquisitive children, but at the pond above the house. It has all sorts of interesting sounds, insects water skating, and just perfect for throwing sticks into. With the recent rain we had, its now full and slowly brewing the next batch of tadpoles.
To our surprise, Sarah soon came out to join us at the pond. We talked about how she used to try and catch tadpoles with her little net. Then it wasn't long before she was enticing her brother to play chase.
Freshly mown lawn
Of course, Sarah has always been an excellent beetle catcher too. She loves bugs and critters - the kinds of things that made me squeal, if they got too close. Her brother is much like me, as Sarah enjoyed showing Peter the beetle she had caught. Whenever it tried to fly away, he would squeal with excitement.
Sarah, being the confident beetle wrangler she is, always managed to catch it before it took off again. You'll be happy to know, her love of bugs means, she always lets them go in the end.
So that's what you do, at Gully Grove, on a lazy Saturday afternoon.
Some times.