So nobody prunes the forest, but natural elements like storms and cyclones can open up the canopy to allow fresh light in. We constantly have trees fall over during our wet season, for example, which is nature pruning itself for the benefit of the overall system. The soil needs something to replenish it by having the plants drop their branches, trees and leaves.
Unearthed
I dug a little more on my swale, and with reports we could have more storms during the week, I thought to find something to cover the soil with. I had a few plants nearby which could do the job.
Enter my pruning like a forest, because by the look of them, it was time for some plants to be rejuvenated as well!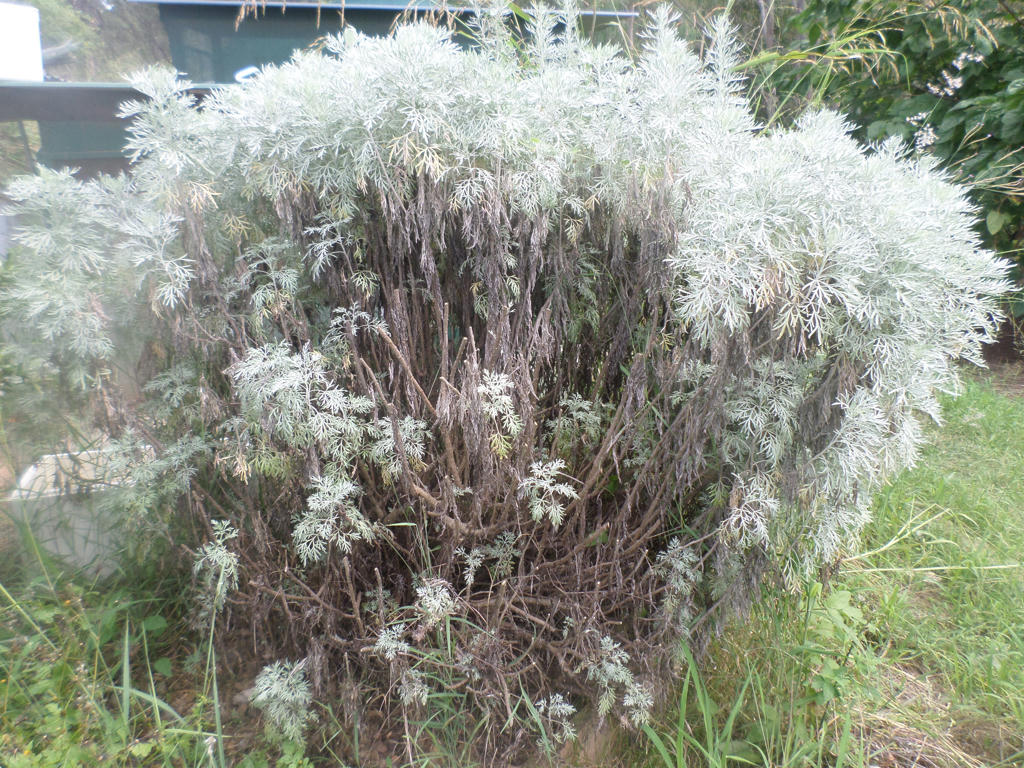 In decline
This is Wormwood, or
Artemisia absinthium
, which I've already started to open the woody shrub up with my secateurs. You can tell when they are ready to be pruned when the leaves start to turn yellow and especially after they've set seed - which mine had already done.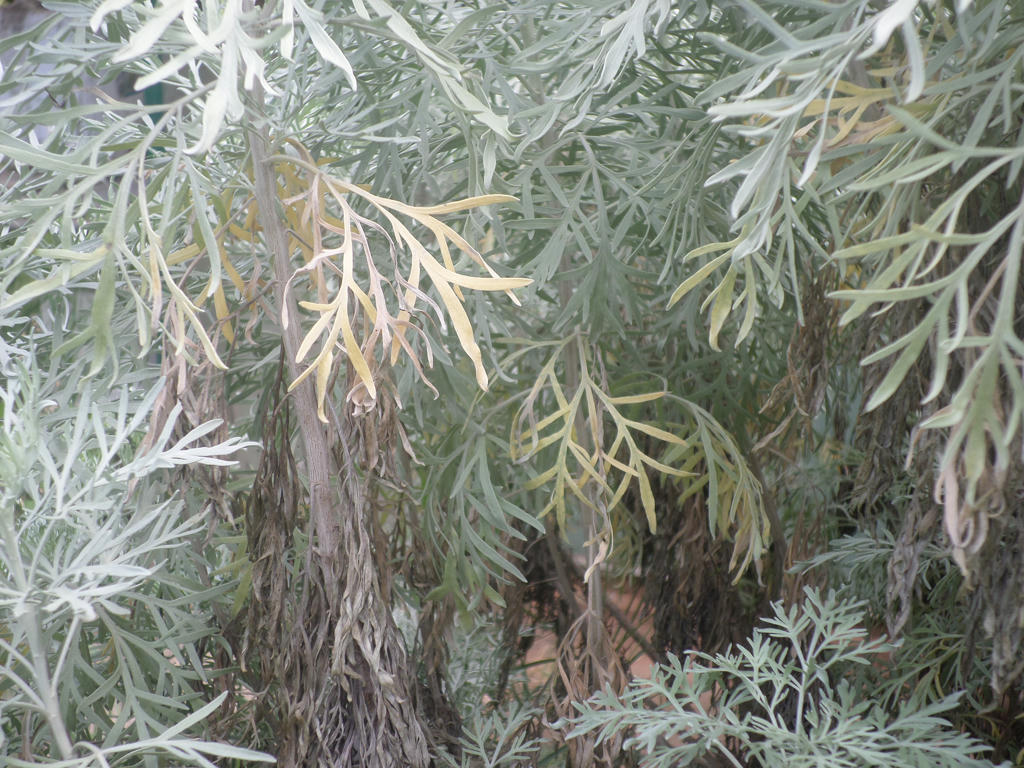 Yellowing and dried leaves
Woody perennials really need to have their canopy cut back or they risk forming deadwood. With no air circulation or light, new growth cannot make its way through the canopy. Add too much moisture during the rainy season, and its perfect for some branches to simply die.
Why wait for that to happen when you can help nature along with the process?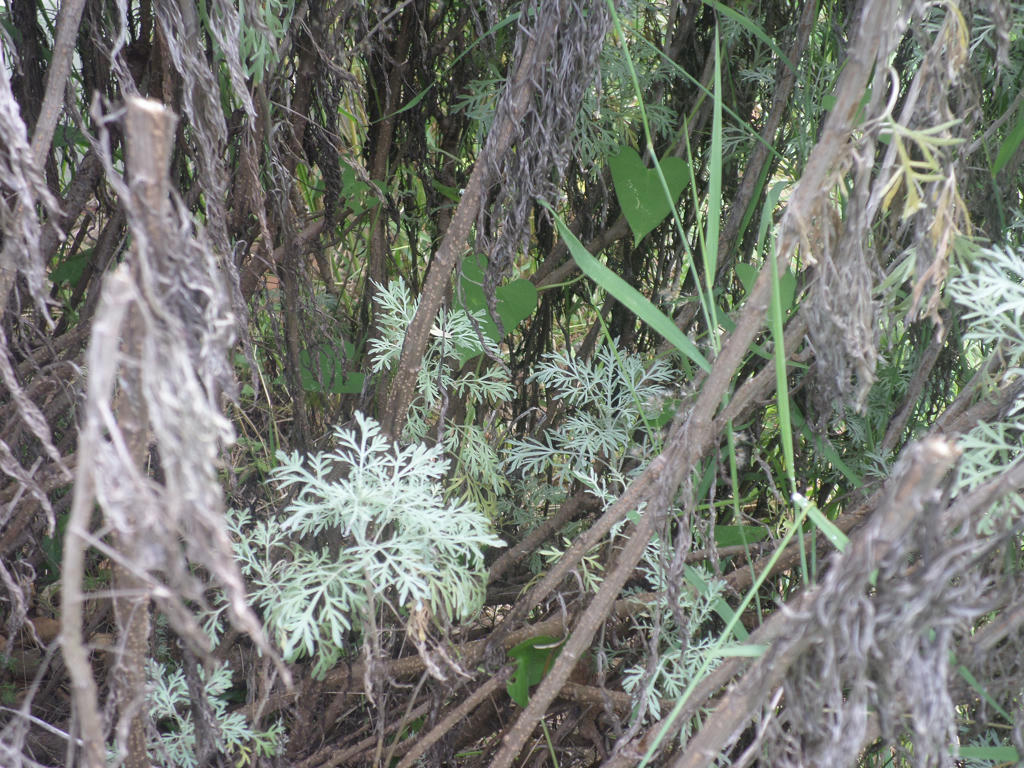 Emerging
By removing branches, I get sunlight and air to reach the new emerging growth. What's more, I get my free mulch and seeds to throw around where I need them.
It's a win for everyone, and look how close my plant was to the area needing mulching, underneath the mulberry tree.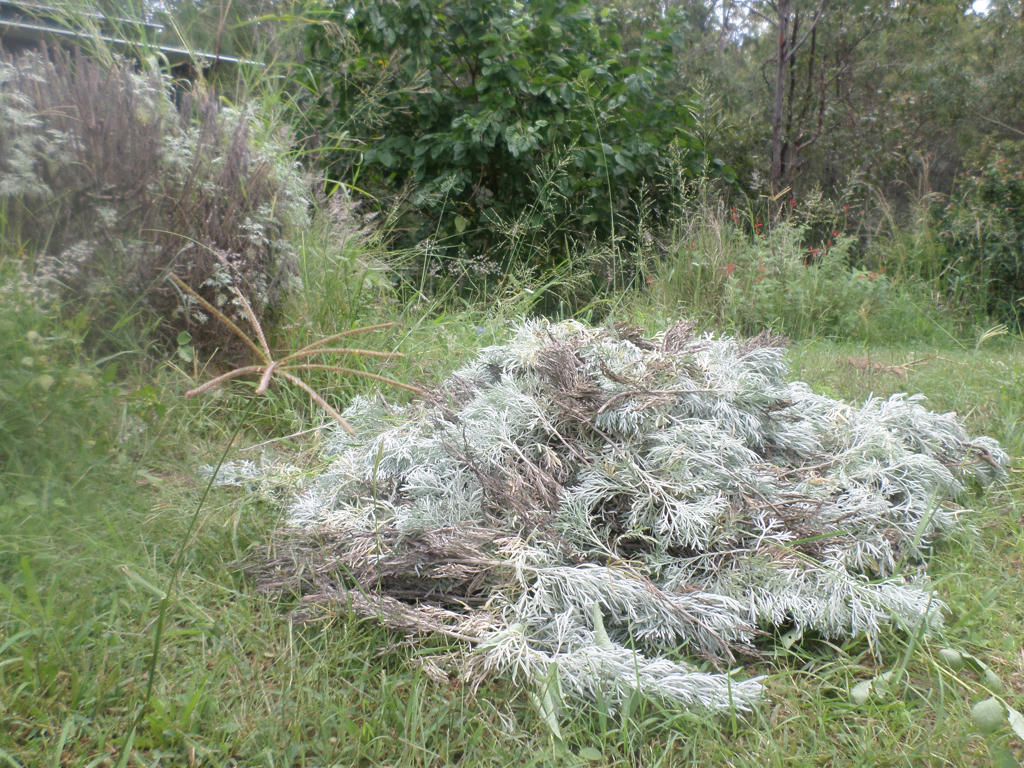 Wormwood prunings, and mulberry tree in centre, background
But I didn't stop at the Wormwood, because I also had a curry plant which needed some attention. I love both these plants because they're incredibly hardy in drought, but they're very susceptible to dying from the inside out, if you don't give them enough air circulation.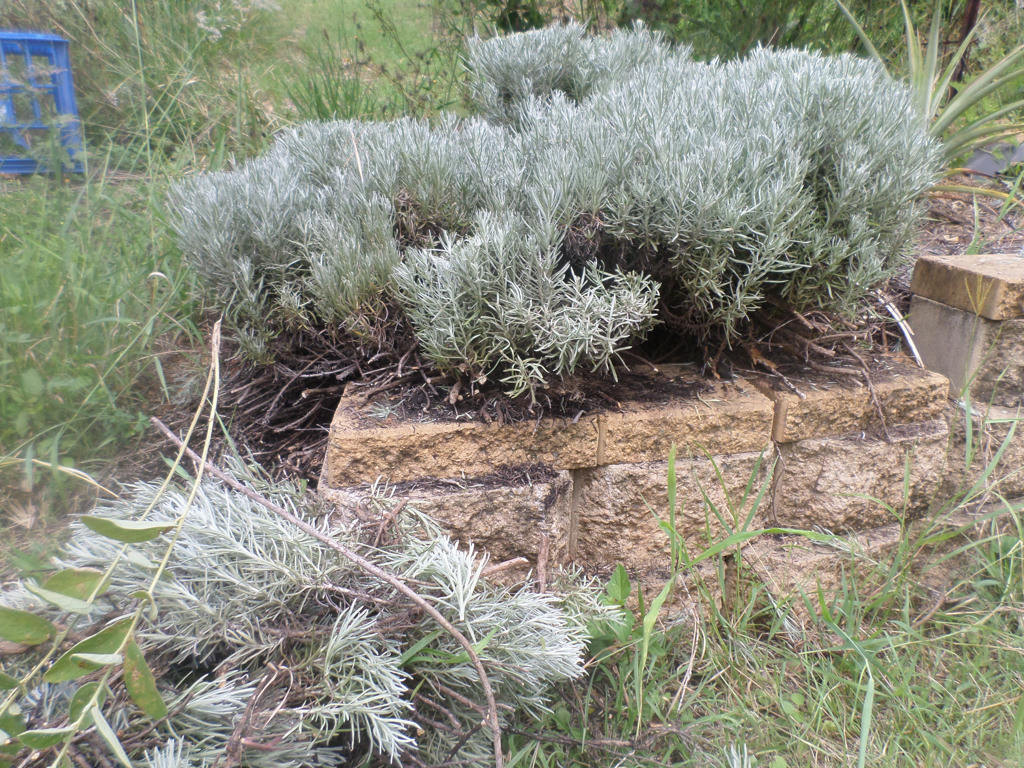 Curry plant
I get most of my deadwood on the lower branches, because there's the least amount of air circulation between the plant and the hot retaining wall. By giving it a trim, it benefits the plant and I get extra mulch for my time.
If you have lavender, they also benefit from treating them the same way. Plus all these plants smell so lovely when you're working with them!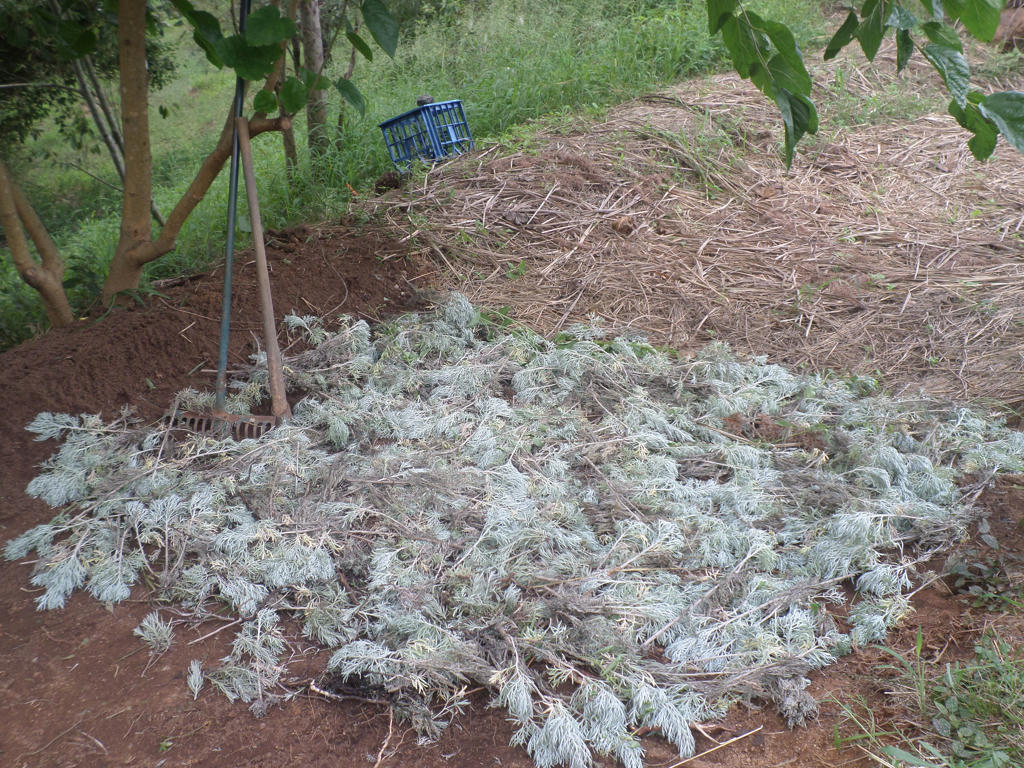 New swale under the mulberry
Altogether, it was enough material to spread a thin layer over my newly dug soil. It won't take long for the prunings to dry out, then it will be ready for another thin layer of something else I can find to trim.
I have made several successful cuttings from the wormwood and they are in the process of getting bigger...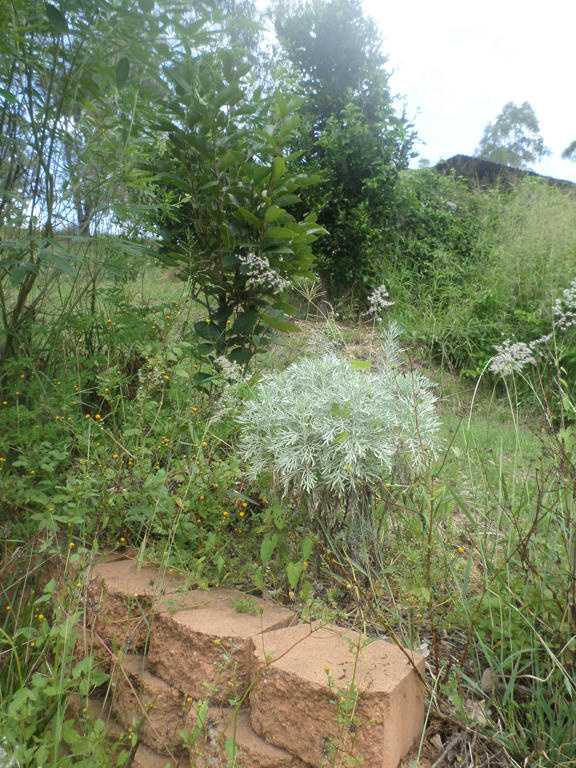 Multiplying
One year in the ground, and its tripled from the size I started with. Wormwood is a fast growing shrub, and definitely part of my chop and drop mulching crew. If you have a hard time growing some of the more prized permaculture plants for chop and drop, like pigeon pea, tagaste and arrowroot, simply because you don't have enough moisture, consider the wormwood, or any water wise plant that will grow in your conditions.
Its not going to benefit the soil as much as other plants (especially nitrogen fixing ones) but its going to grow and provide mulching material for the soil, nonetheless. Having something is better than having nothing.
Next time you're tempted to buy a bale of something for mulch, have a look around your garden and see what needs to be pruned like a forest.