I haven't been writing much on my blog because I've been sick. It's the kind of unrelenting illness that turns you into a zombie, and leaves a tissue box permanently grafted to your waist.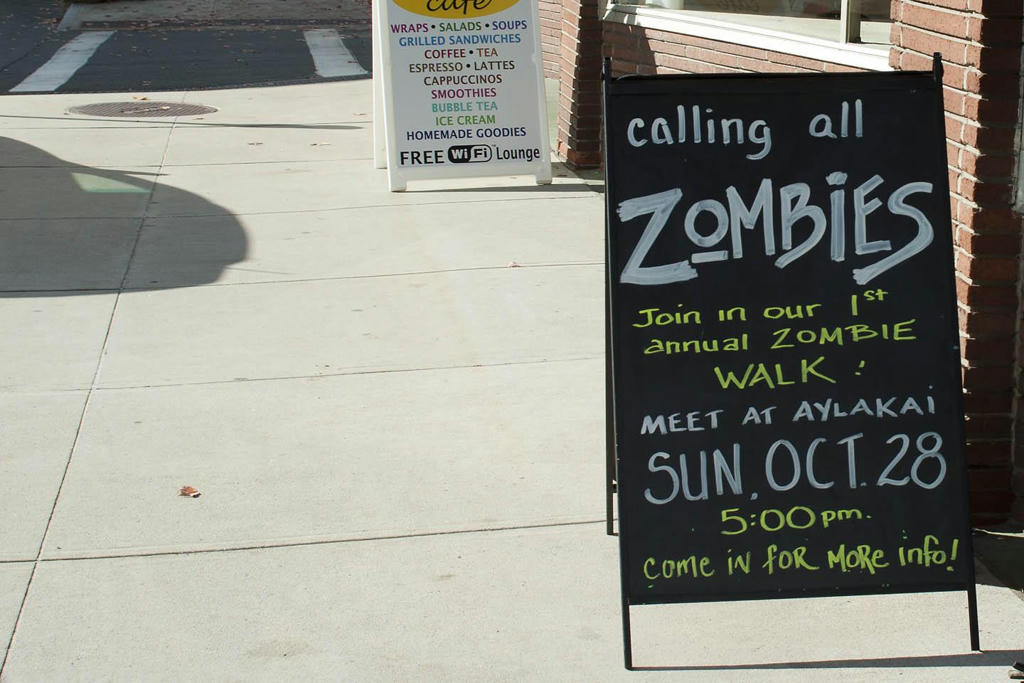 While at the library the other day however, my husband found a
Jackie French
book for me to read. He knows she is one of my favourite authors, and I haven't read, "Let the Land Speak," before.
If you're interested in predictions about the future, by understanding our Australian past, then you have to read this book. It's all about the Australian landscape, and how its been speaking to us since the First Fleet of convicts arrived. We didn't understand then, and we probably don't understand much more now - not the way the land has been speaking to us, that is.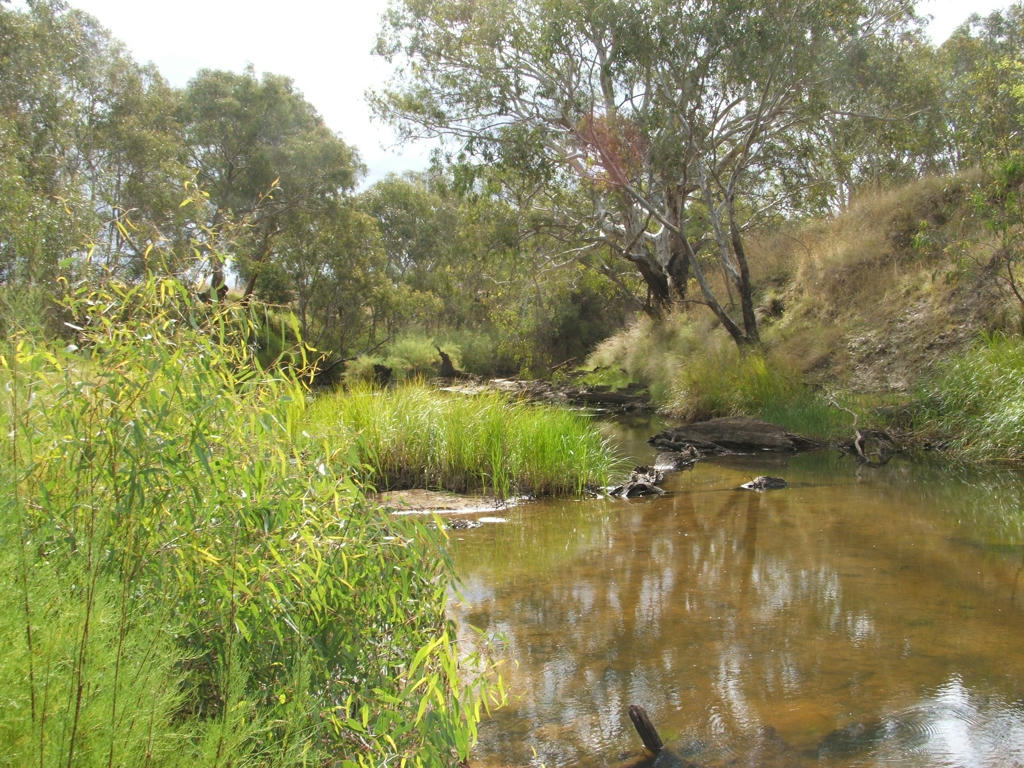 Not our property
This book was a little heavy on details for me in the beginning. Jackie French is normally such an easy author to read, but to give the land "a voice", she had to include all those details from history. I saw parallels between what spurred the
Eureka Stockade
, to the current mining operations for every mineral under the sun, since. Lots of money goes in (generally other people's) with only a few making it rich. Then the government wants their share and if you're a little guy, you start living in squalor just to follow your dream of striking it rich, or at least just to eat. The environment always gets trashed in the process.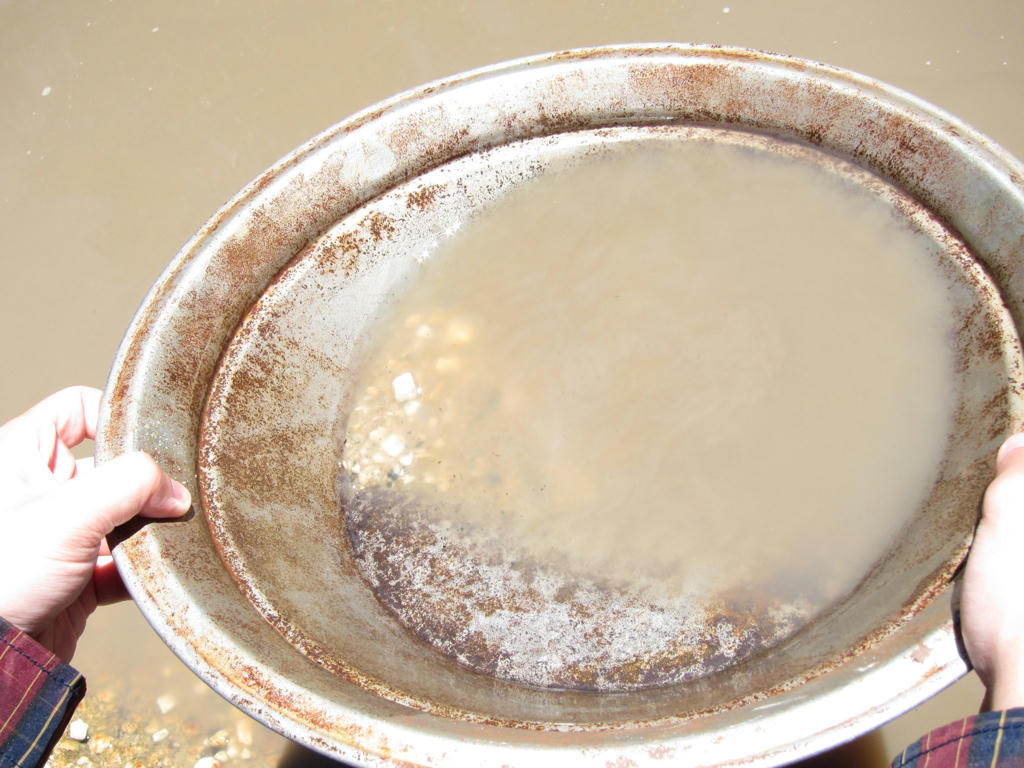 It spoke volumes about our present economic predicament and how we haven't really ventured far from the kind of policies, which led to the Eureka Stockade. Only we're trashing the environment on a much larger scale now, and making a lot more people sick and desperate in the process.
Its not all doom and gloom, though it does touch on a lot of our natural disasters and war history. What was so fascinating for me to read as a gardener though, is how normal it is for the Australian landscape to be a melee of environmental extremes. If you read enough permaculture books, you get the impression, by just implementing the correct "design", you too can live in natural abundance.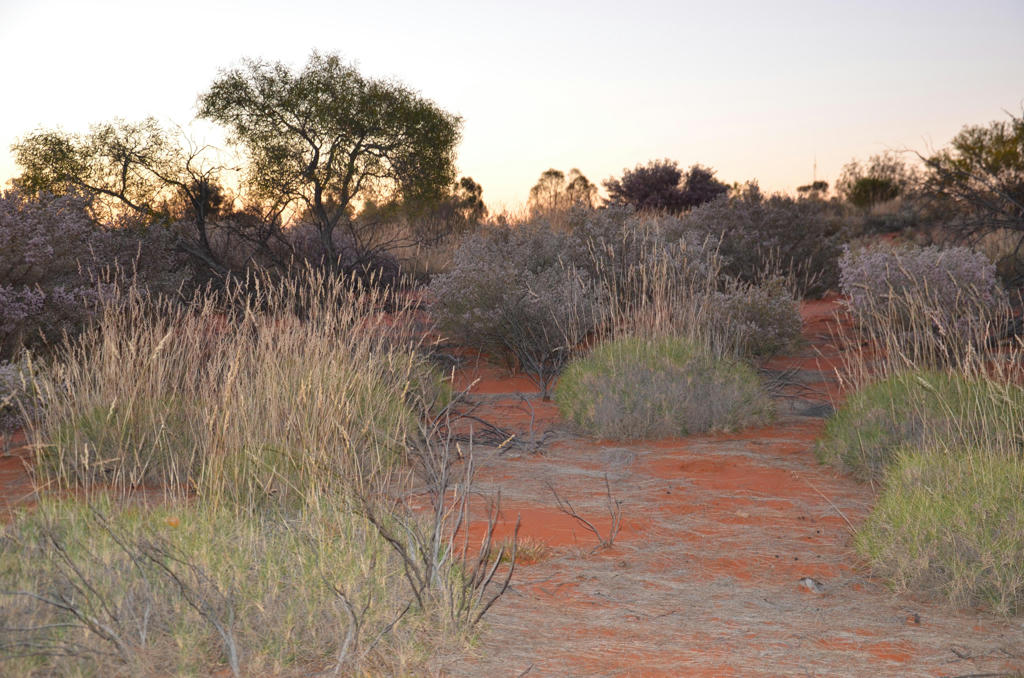 Not our property either
I know as a gardener though, the world essentially stop for me, when the rain doesn't come. Everything moves slower and things planted with the promise of abundance, often withers and dies. That's not to say a good permaculture design won't build in some resilience, but it was a novel idea for French to talk about those harsh extremes, not as an abnormality - but rather, very normal and to be planned for. Especially as Climate Change bights down harder.
It made me feel terribly unprepared, but also gave me the resolve, to return to our swale and pond digging when my health returns.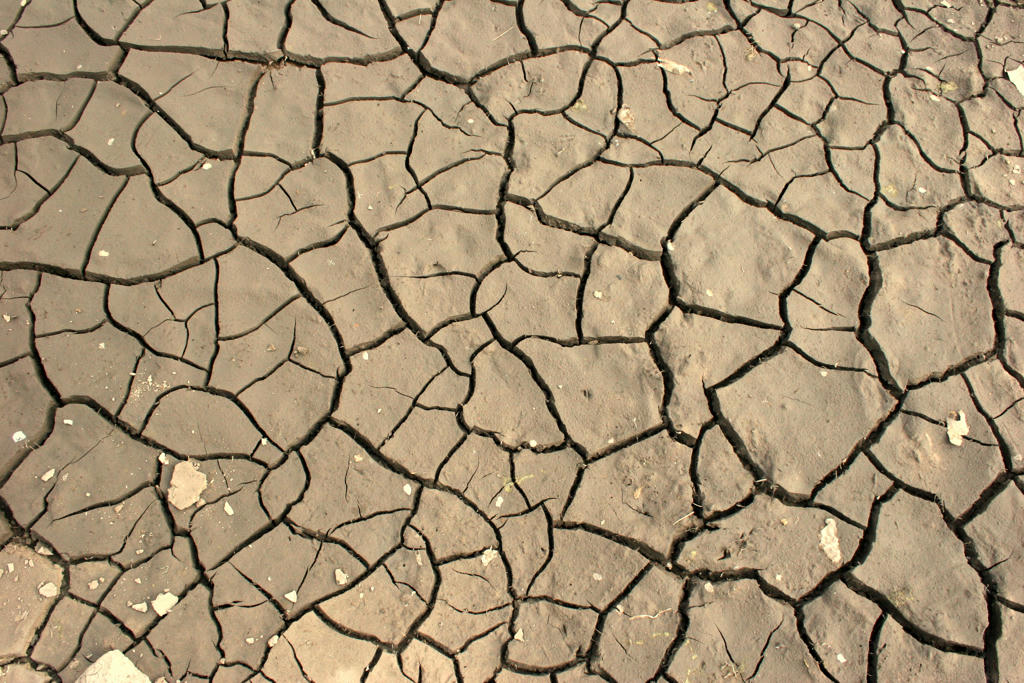 It may seem like a contradiction, but it also made me consider I didn't have to transform the landscape in order to get a good crop. Or rather, I started to accept the problem wasn't necessarily that I lacked the special gardener's secret to success, it was the backdrop I was gardening in. I wanted a European garden, not an exclusive bush-tucker one - and yet that is what has sustained the original inhabitants for up to 60,000 years.
No matter how much compost and mulch I lay down, no matter how many swales are dug - without regular moisture, the organisms in the soil, required for living things to grow, won't reproduce. It will happen in good rain years, but there will also be many bad rain years as well. Decades without substantial rain, has happened before.
Oh yes, I do feel terribly unprepared.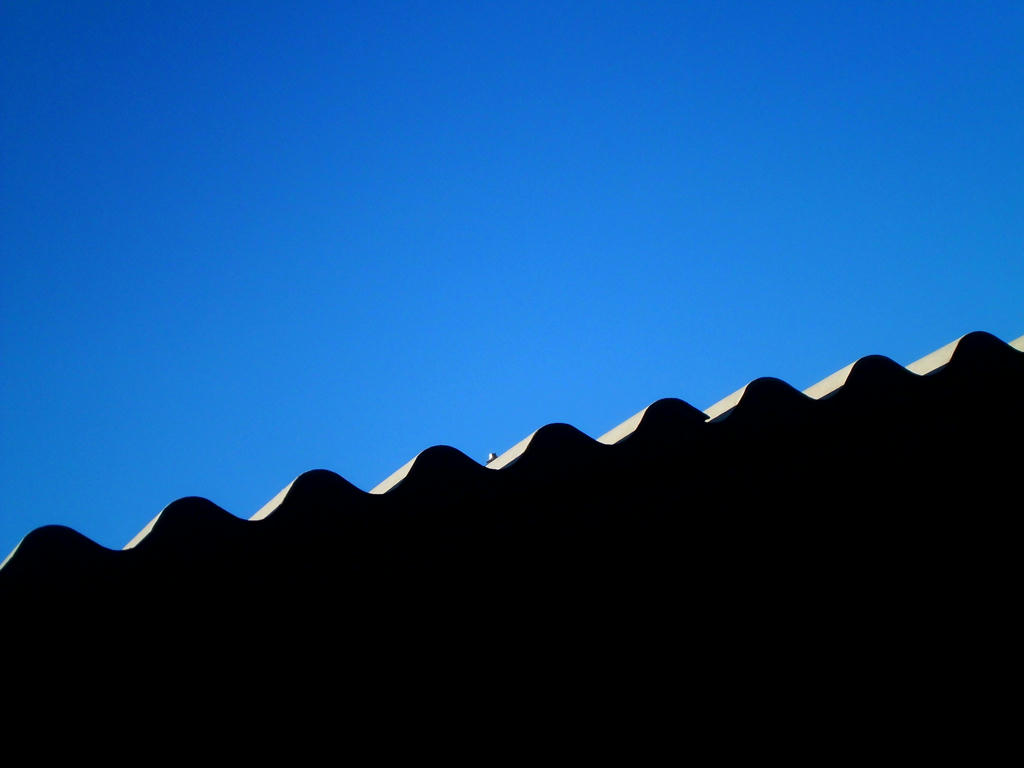 Wicking beds, started to look a lot more necessary into the future. Permaculture design, still has an important part to play as well, as it helps manage what natural resources there are, more efficiently.
The final chapter was the hardest for me to read though, because it spoke about predictions for our future. They were confronting. Now I didn't agree with everything I read, especially about the part where we will come together in hard times and look after one another - as we have always done as a Nation, in the past. I think most of us will want to help each other, and will reach out, but to compare the capabilities of a generation that allowed their children to work hard as soon as they were old enough to, and today's children/adults - we will be very lacking in the same skill set.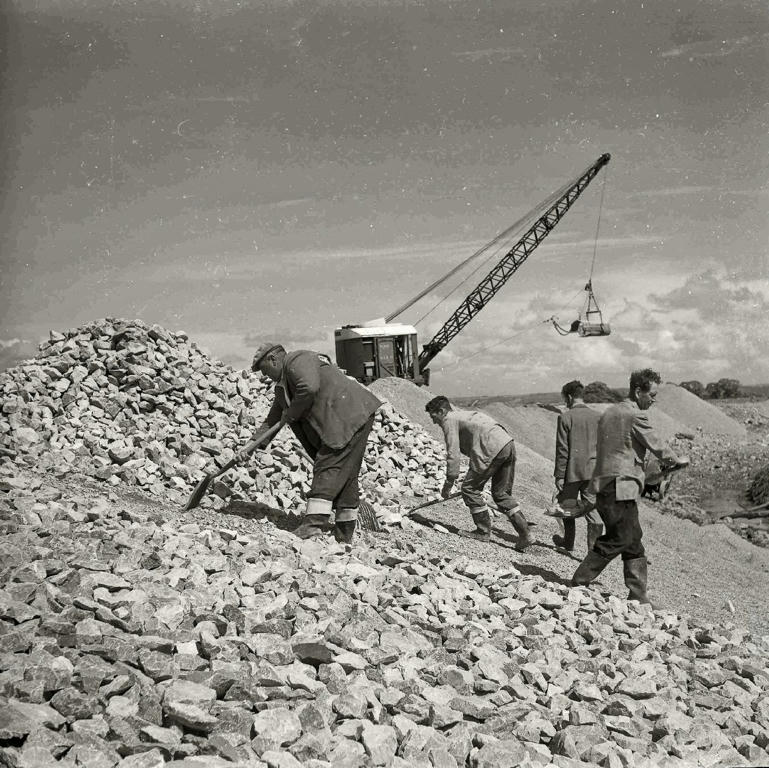 It was easier to help a neighbour when you were all living on the land, and made not only to trust in your capabilities, but often had to rely on them for survival. No excuses. When "the majority" don't know how to do for themselves, outside of centralised living however, there will be a lot more needing help than those with resources and capabilities to do so.
I think it was worth writing what she did though, as its a reminder we have come together in the past, and it should be considered something we are capable of in the future. It's that old herd instinct. We might be under attack, but the more we stick together, the harder we are to take down as a group.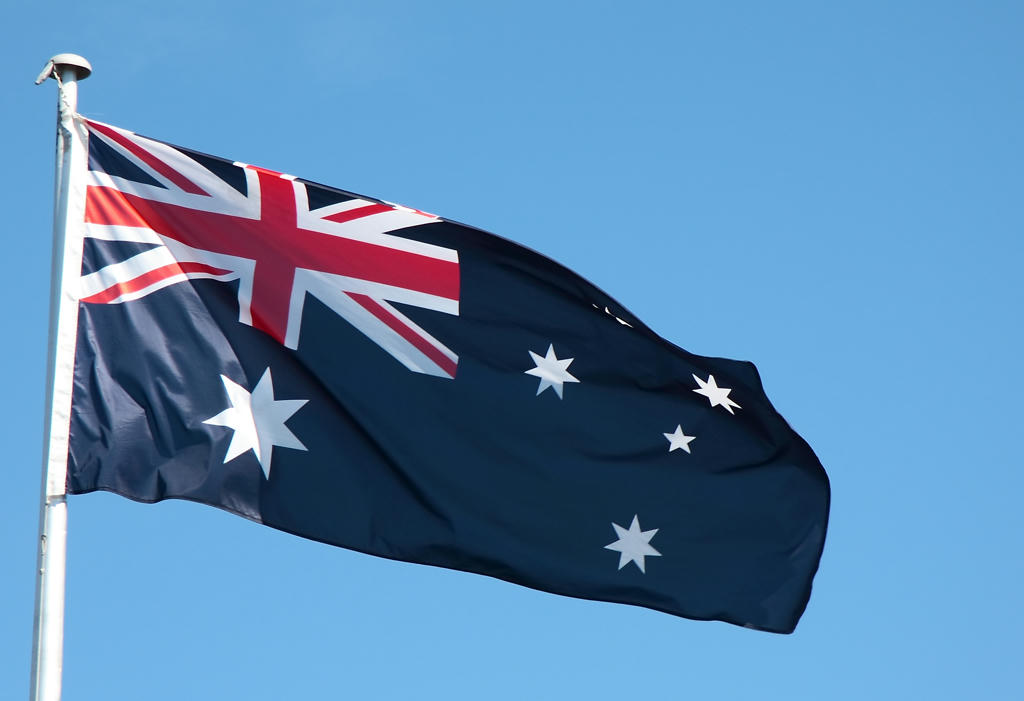 "Let the Land Speak," is really about all the cues we have been missing from the start. We may have come here with designs on what we wanted to do, but in the background, the environment was changing and because it changed, we were consistently forced into situations of peril. We keep thinking if we come up with better designs, we'll escape the peril, and yet all we have managed to do thus far, is make the environment even more hostile towards us.
That is probably due to political policy, being designed around cost effectiveness, opinion polls and a lack of research. As individuals (even on a community level) I got the impression from the book, the more we can decentralise our lives, the easier it will be to adapt in the future. That means, not relying on the centralised model of things like power, food and petrol. I know that goes without saying, if you're up on climate change, but it was interesting to see this lens reflecting as far back as the First Fleet.
Those who first came here, to build a colony, had to do so relying completely on each other. Those who fort in
Gallipoli
and on the
Kokoda track
too, did so and won (with heavy casualties) due to Australians looking after one another. It was said that no man died alone on the battlefield, because he always had his mate by his side.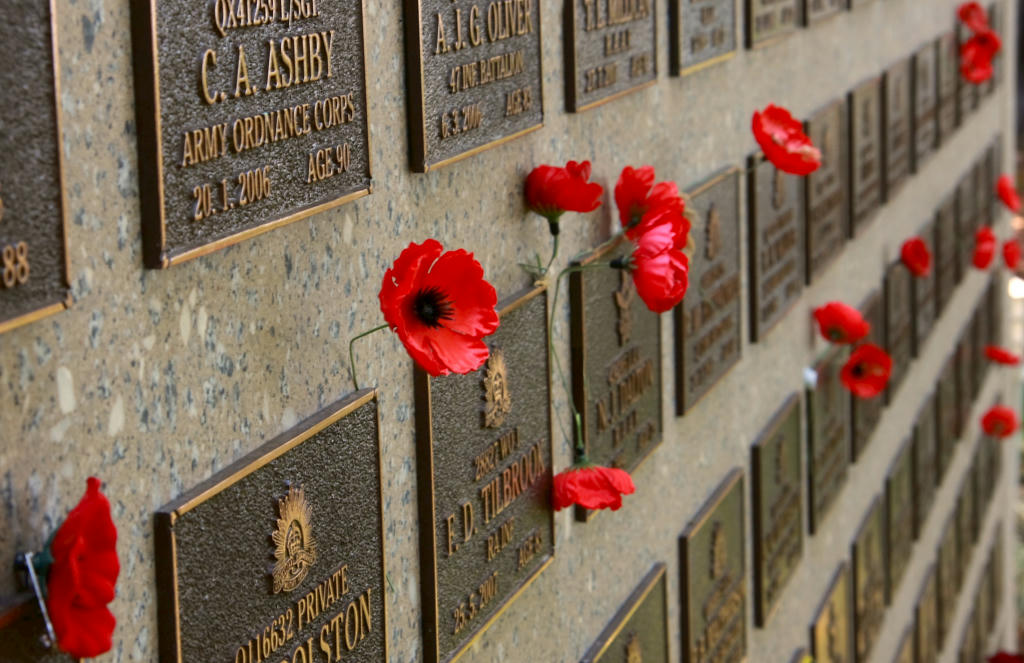 We live in a very different society today, more afraid of each other than not. Which is why I loved when Jackie suggested, to be wary of anyone who tries to make you angry. Referring to how leaders have gained power in the past, by rallying anger in the community against others. She suggested to use kindness as a substitute for anger instead.
Jackie also coined the most interesting word: "terrapath". Suggesting it is like a psychopath with no feelings towards the planet. They know what they are doing is causing damage, but they simply don't care.
There is plenty to get from reading this book. Especially a different way of seeing how the first Indigenous Australians learned to adapt. It demonstrates how the land shaped their societies and how we got them wrong, on so many occasions. It's not surprising though, since we got the land so wrong too. I was especially touched by the story of
Yarri, of the Wiradjuri people
.
Overall, the book is a fascinating read. Have you read this book before?