Several hours after moving the residents to their new accommodations in Hilltop Coop, I got stuck into their old abode. I was going to use this shaded run as a
propagation area
for plants, but have since decided it had a more important purpose.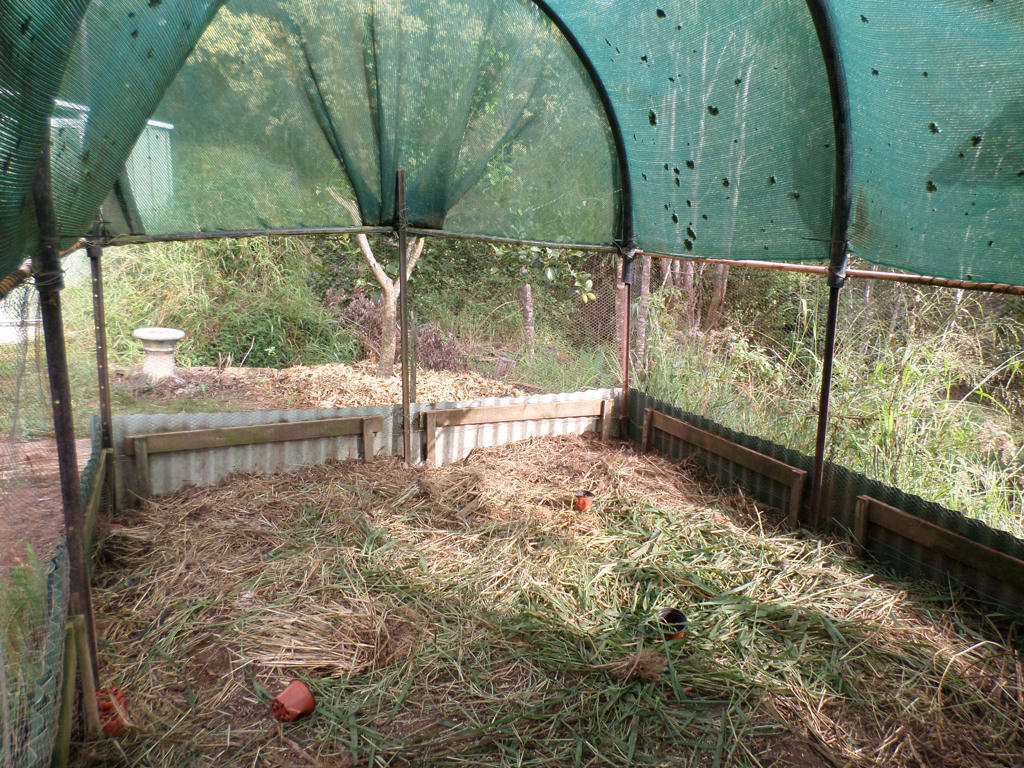 The run (before)
After evicting the former residents, the run was pretty messy - grass, dirt, poop and some old pots, which held micro greens we fed to the chickens. It all needed to go!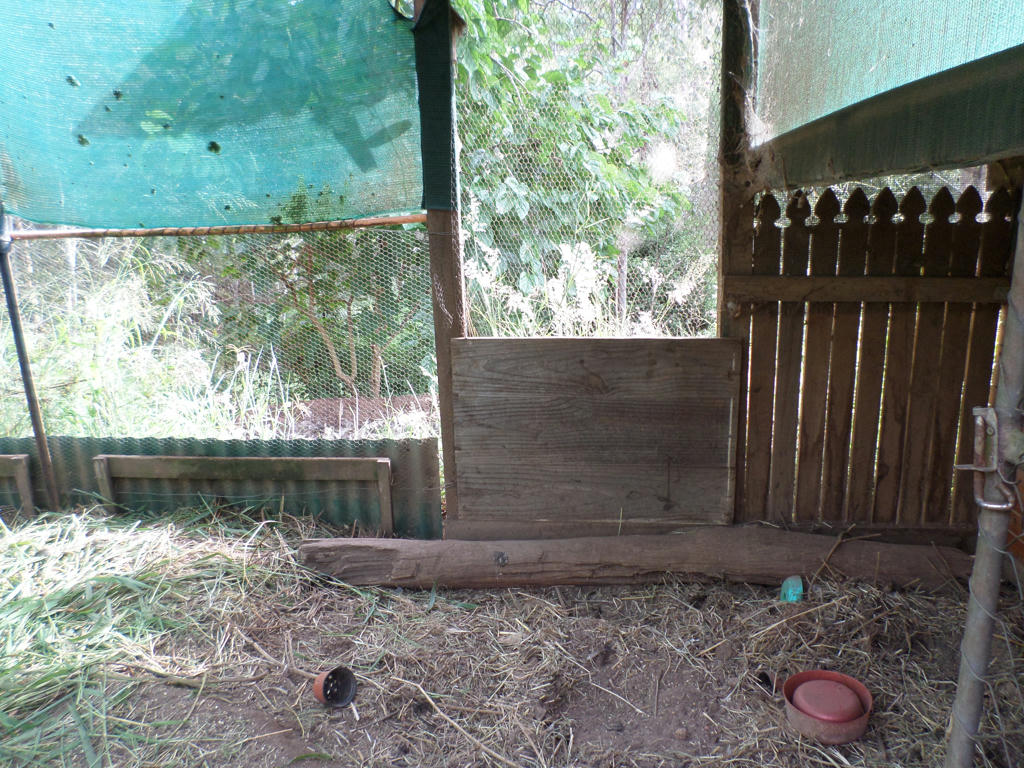 Under cover (before)
There was a log which served as a perch (once) which got dragged out and will be used in a garden bed, somewhere. But for a better look at the outside of Middle Ridge, I found an old picture...
Newly constructed
It's cobbled together - a shade house, tall roofed areas and short roofed areas. I liked it at the time, but there were some design flaws I look forward to renovating at a later date. Right now though, I need to put all that chicken fertility to good use - rather than have it run down hill and feed the mulberry tree!
The run (after)
So with a shovel, mattock and rake, I heaped up the soil around the edges and made some vegetable beds. There's approximately 6 metres squared, and I intend to us it all! As the winter sun lowers, it will dip under the shade cloth and enter the run directly. I should get frost protection, and because there's a door, I get animal protection too.
I never designed Middle Ridge for this purpose, but it seems crazy not to convert it to such a purpose now.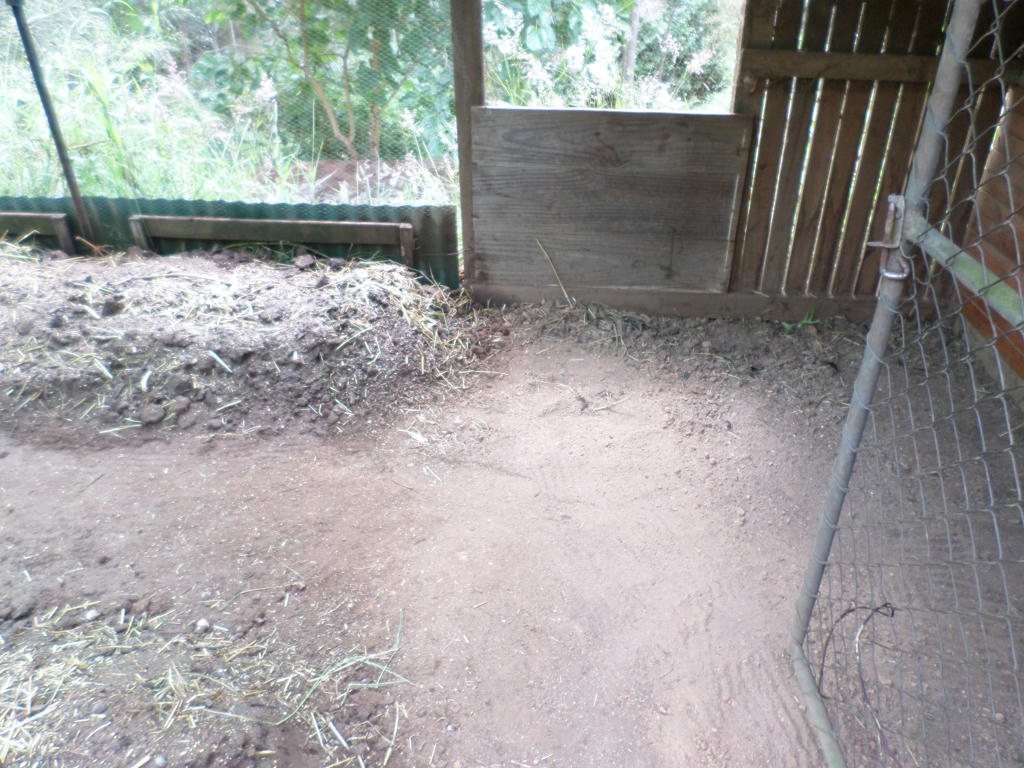 Under cover (after)
I still have some space in the tall roofed area, which I'll probably allocate to propagation. I'm still organising what shelves I can fit in this space.
I won't be able to plant in the new beds for a few weeks yet, but I already have some seedlings on the go, thanks to Farmer Liz, at
8 acres
. We did a trade and her kale seeds came up really quickly.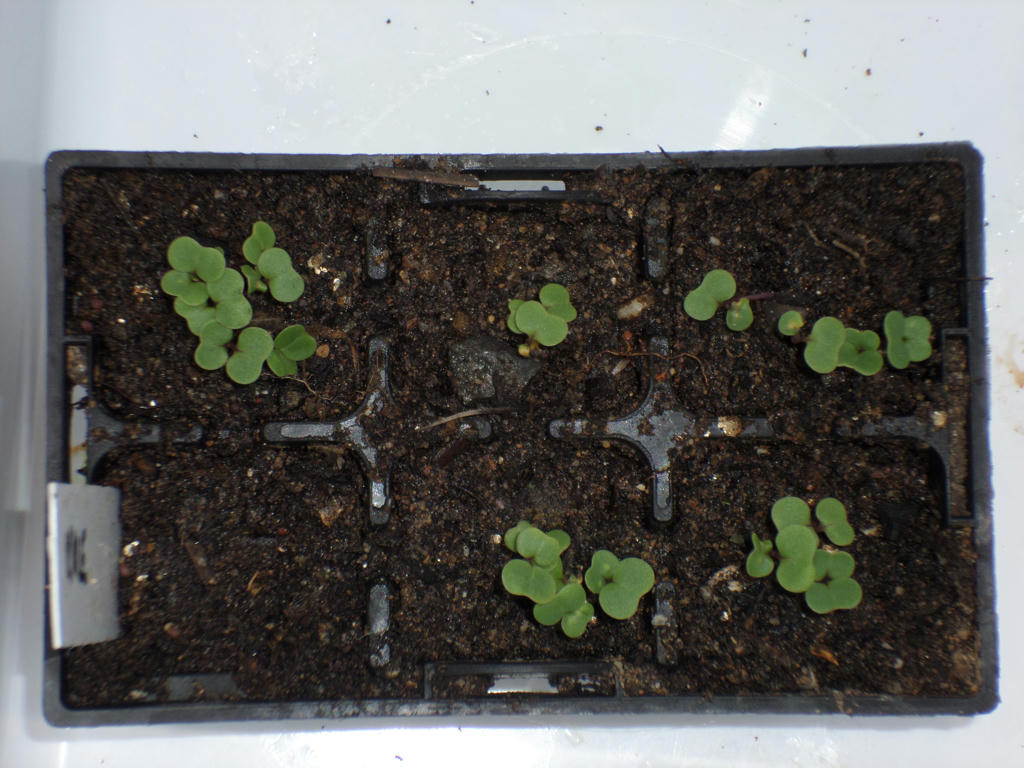 I also have some of her
Lacy Lady Peas
, which are just starting to emerge too. I have to be careful I don't kill them with my tendency to over water, and trying to be vigilant on that score! I noticed it first with the empty cell, a single kale emerged but withered quickly due to wet extremes.
I will be extra careful now, because I really want to have some wins growing vegetables. This new set-up is probably the closest I'm going to get to optimum conditions, and I need those seedlings to grow!
As always, there's more to this renovation than present, but all will be revealed in good time.