I've decided to create a new routine, or rather, attempt to. As I have a dozen things to do on my list, at any one time, I'm going to do a weekend project, once a week, to try and get through them all. My weekend projects may not actually fall on the weekend, but the idea is to pick a small job which can be accomplished within two days.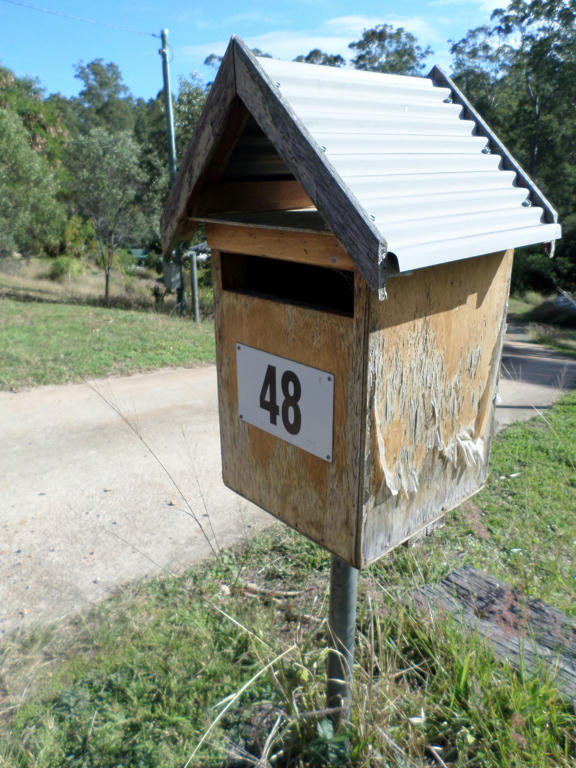 ~ Click to enlarge ~
Before
Painting the letterbox, was one of those jobs I kept shafting off my list. It's been looking like its got a bad case of eczema for a while now! After eight years, the heavy duty varnish I originally coated it with, was due to expire. I rummaged around the shed for a can of paint, and made sure I kept Saturday free. At least on the weekend, I could be sure the postman wouldn't be calling.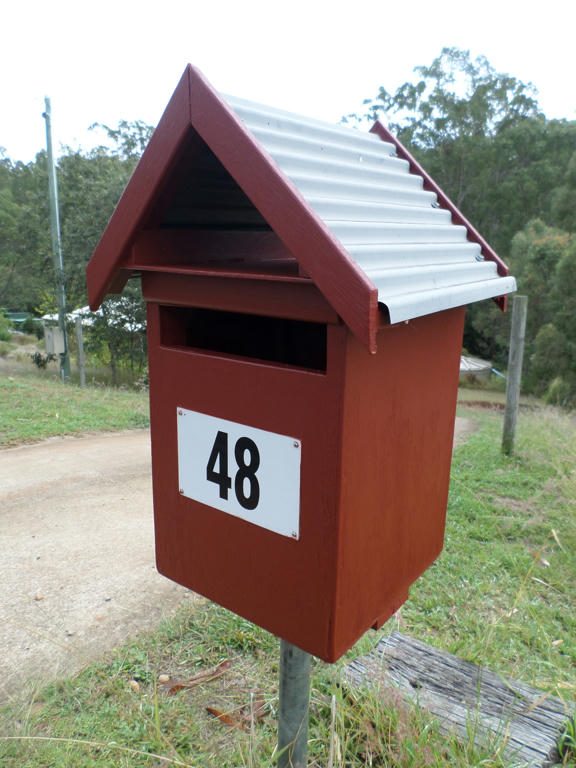 After
I used a can of Heritage Red, Weathershield paint, which we picked up from a mark-down table, at a hardware store, several years ago. We buy them occasionally for projects such as these. I did my best to scrape off the old peeling varnish and slapped on two coats of new paint.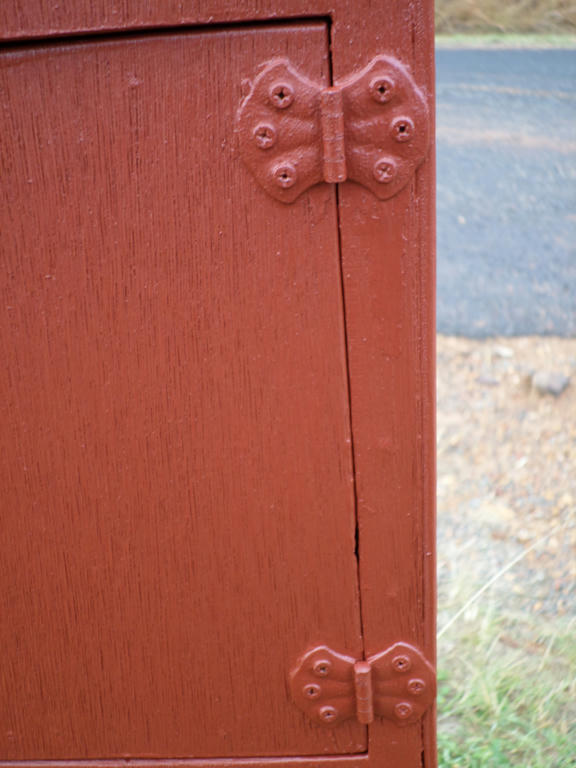 Back door
The hinges were looking like they were effected by the elements too, so they got a lick of paint to protect them. You can see the grain of the ply is deep, because the varnish seal had been baked off several years ago. I've probably given this letterbox a few more years life, just by taking the time to paint it.
I should have done it a few years ago, but better late than never.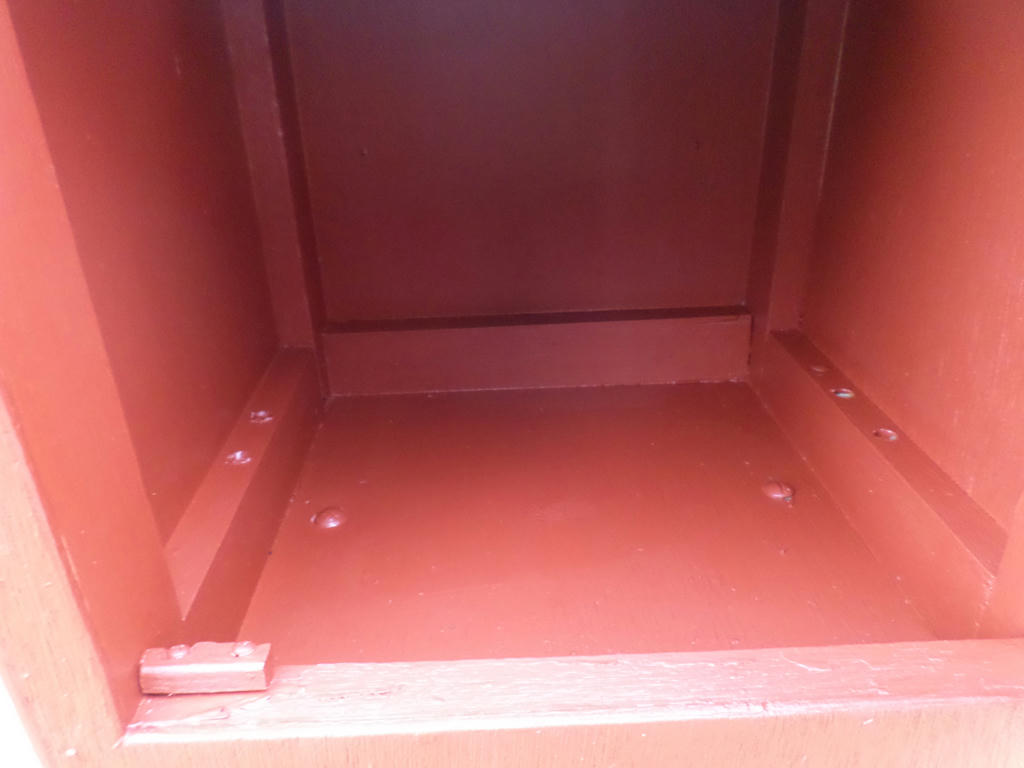 Inside
Even the inside wasn't spared from my brush. There was quite a lot of dust and muck to clean out first, but the letters should be nice and cosy now.
It's not perfect, but it will protect the wood for at least a few more years to come. I built this particular mailbox for when we first moved in, so its been going since 2007. Apart from the hardware, and number plate, everything used in its making (including the stand) was from recycled materials.