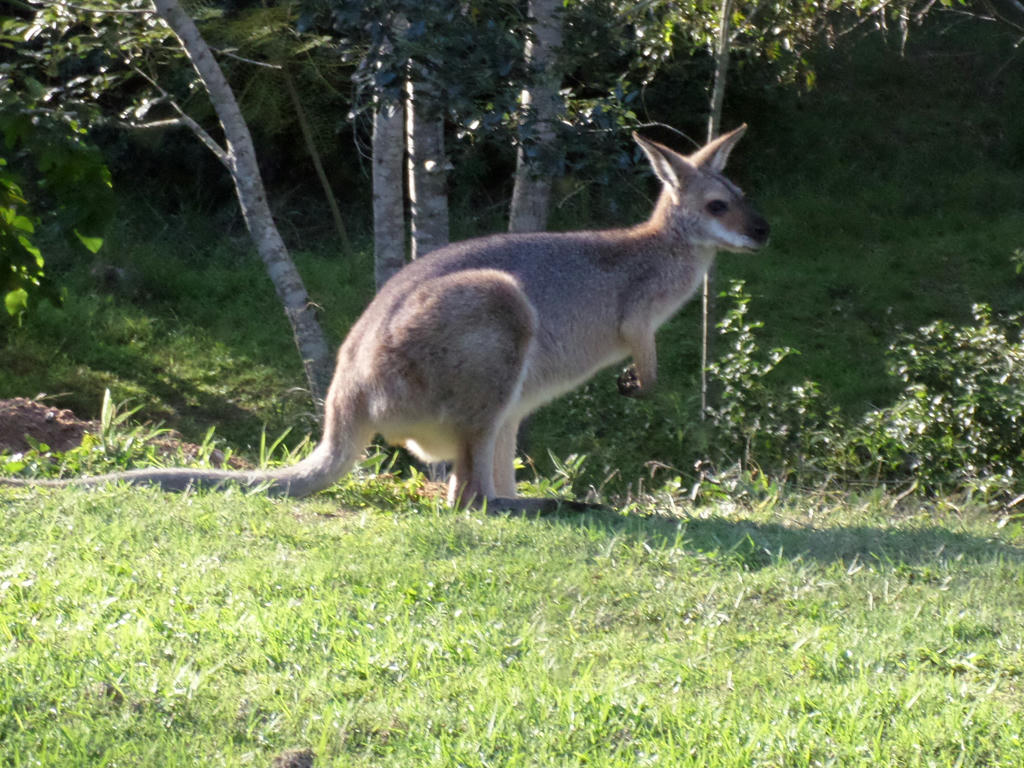 Sometimes the view from my kitchen window, is better than a nature documentary. This is a female wallaby, who is probably gestating a joey in her pouch - as you can tell by the hanging sack.
This new baby critter, will pop its head out for the first time in spring/summer, to taste its first blade of grass. Then before we know it, they'll practice jumping around our house, and call our backyard home.
All seen from our windows, year round.
EDIT TO UPDATE:
Upon further
research
, I have discovered these are
Eastern Grey Kangaroos
. Not Wallabies.