How has your Easter weekend been so far? Has it been as wet as ours? We had grand plans for this Easter - I was going to pour some concrete, to help near completion of Hilltop Chicken Coop. David had gathered the relevant materials with the trailer in anticipation of the public holiday - where we have been caught unprepared before.
Unfortunately, the weather put an end to those plans. Feeling a little sorry for myself, after eating some chocolate eggs, I went outside to look for something to do. It was time to feed the chickens and as I passed the coop, I hatched a plan.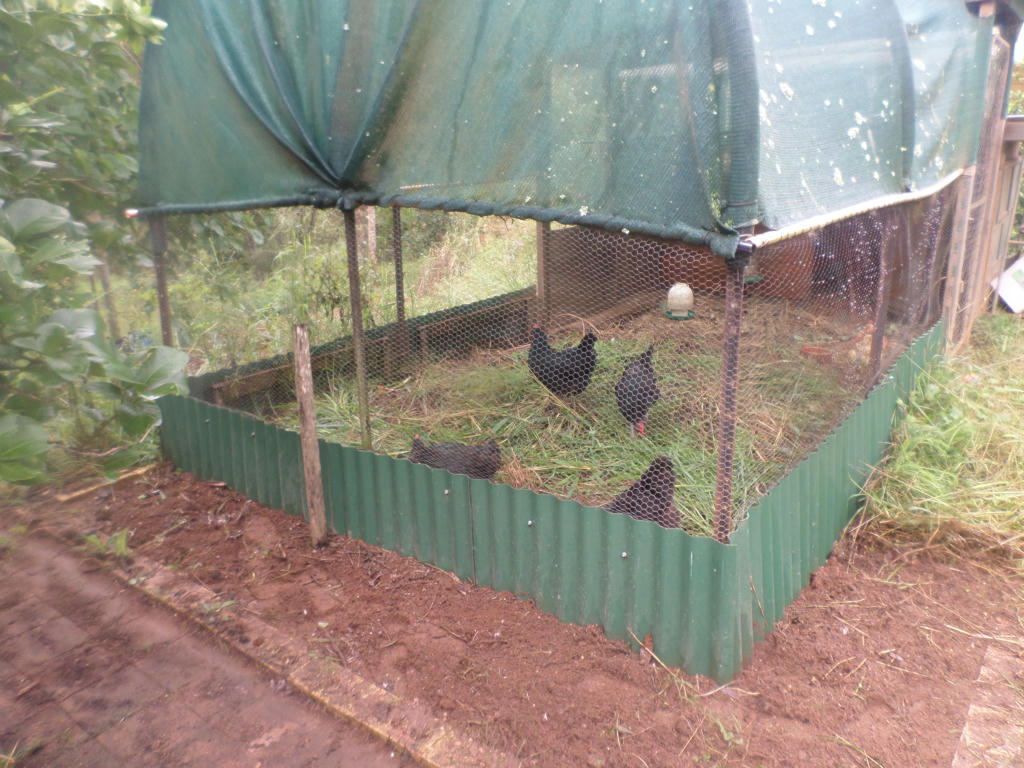 Middle Ridge chicken coop
With all this rain about, it was the perfect time to pull weeds. I removed tall grass from the beds around the coop, with plans to do something with the beds at a later date. You can see the weeds remaining on the far right.They will be removed in due course.
But I had plans for that grass, which was perfect for the chickens in this weather.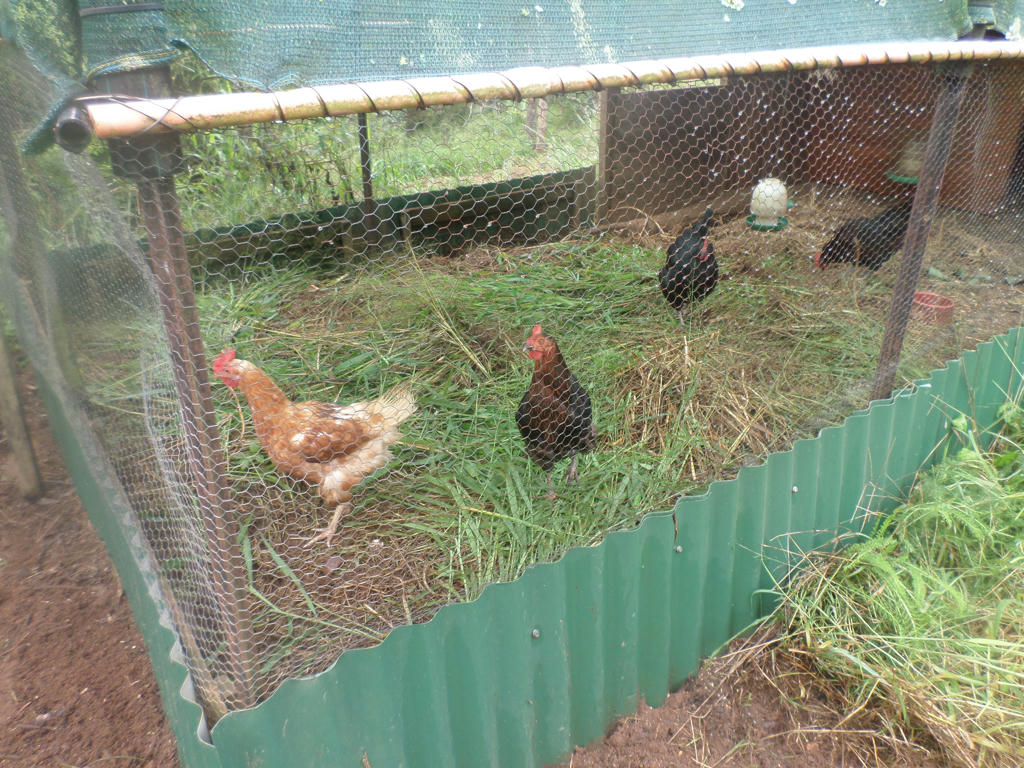 New flooring
I spread the lot inside the chicken coop floor. They snacked on the grass seeds and searched for grubs which came in with the bits of soil, but more importantly, it mulched the outside run. It meant the chickens didn't have to walk around in mud, after the last lot of weeds broke down.
I want to turn this particular coop into a vegetable area, as it has the existing shade structure for summer. But I need to get Hilltop chicken coop finished first, so I can move the chickens up there. In the meantime, the girls can help break down this new green manure into the soil, along with the wet weather and heat of autumn. I love an eager work crew!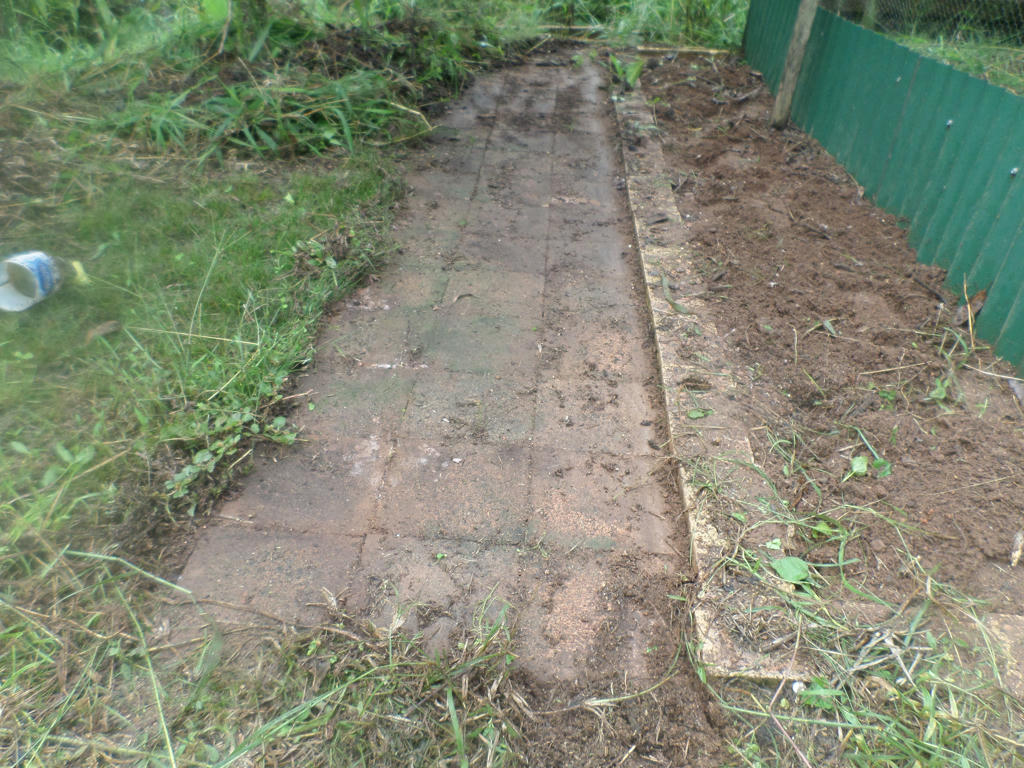 Easy peasy, lemon squeezy!
With all that grass removed from the beds, I could finally access my paving again! Only it had quite a substantial amount of debris and soil covering it. No problem. Nothing a shovel couldn't fix...
Plus I had the perfect place to dump it all.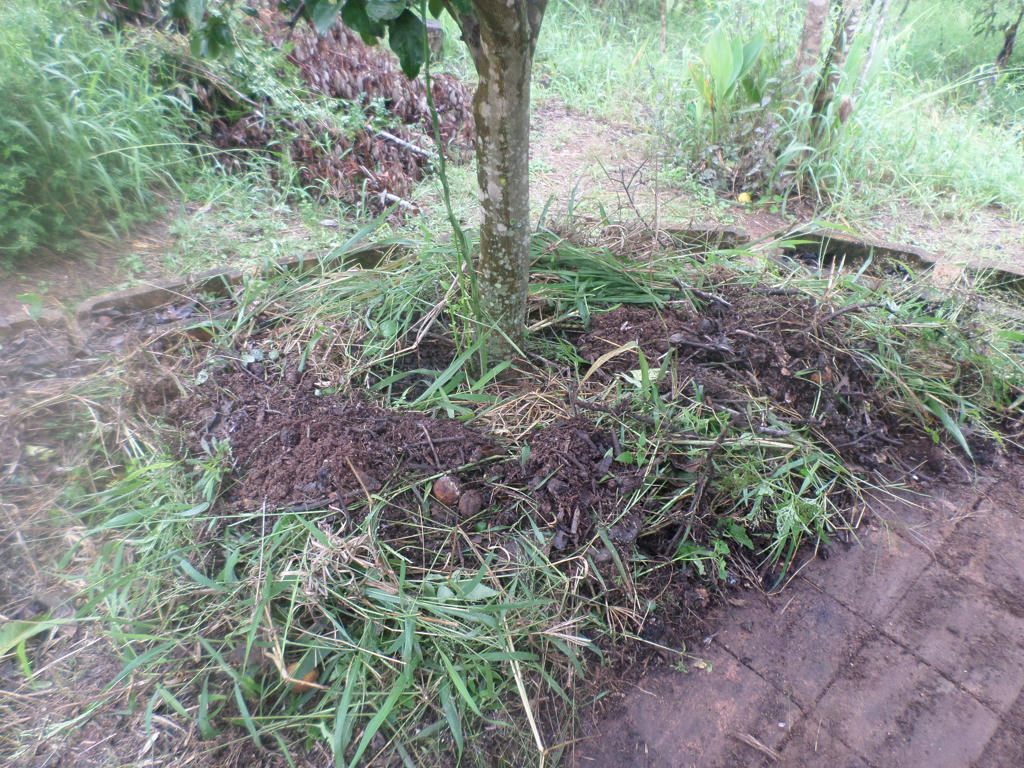 Free compost and mulch - compliments of weeds
Just opposite the paving is our Eureka lemon tree. I used the paving muck and bits of grass as mulch around it. This poor tree has really been in decline for the past few years. Not enough air circulation, too much shade and it had grown too large for me to manage disease properly. So it was time for a heavy prune.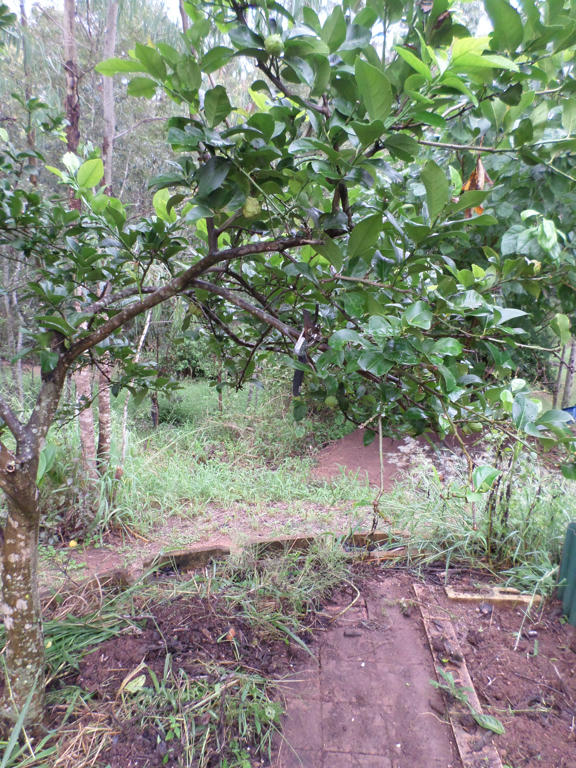 Lemon tree, left
You can see the paving is overshadowed by one of the branches, which is another reason to cut it back. I need to be able to access this bed properly if I'm going to manage a crop, and look after the lemon tree at the same time.
But more about this lemon tree in another post.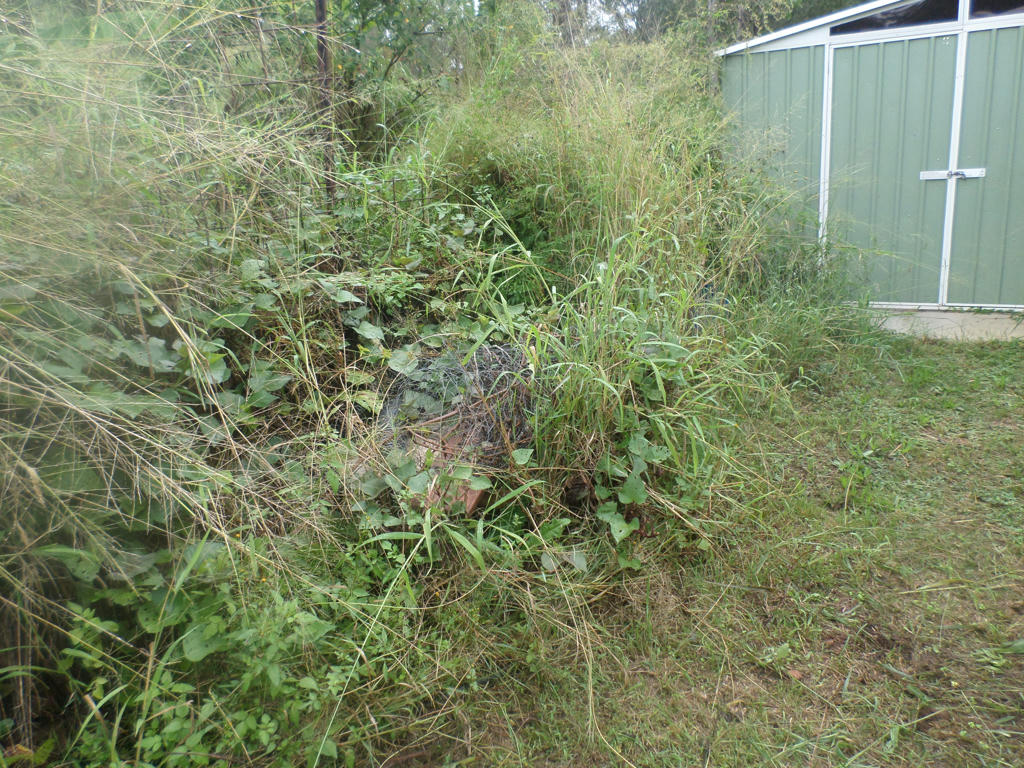 Weed central
Just a few steps away is our garden shed and another collection of weeds. This is similar to what the garden beds around the chicken coop, formerly looked like. This has tall grass, cobblers pegs and even sweet potato vines, all covering a pile of neatly stacked garden materials. If the weather is like it was today, then cleaning up this area next, its a good investment of our efforts!
I will find that retaining wall, somewhere behind this mess.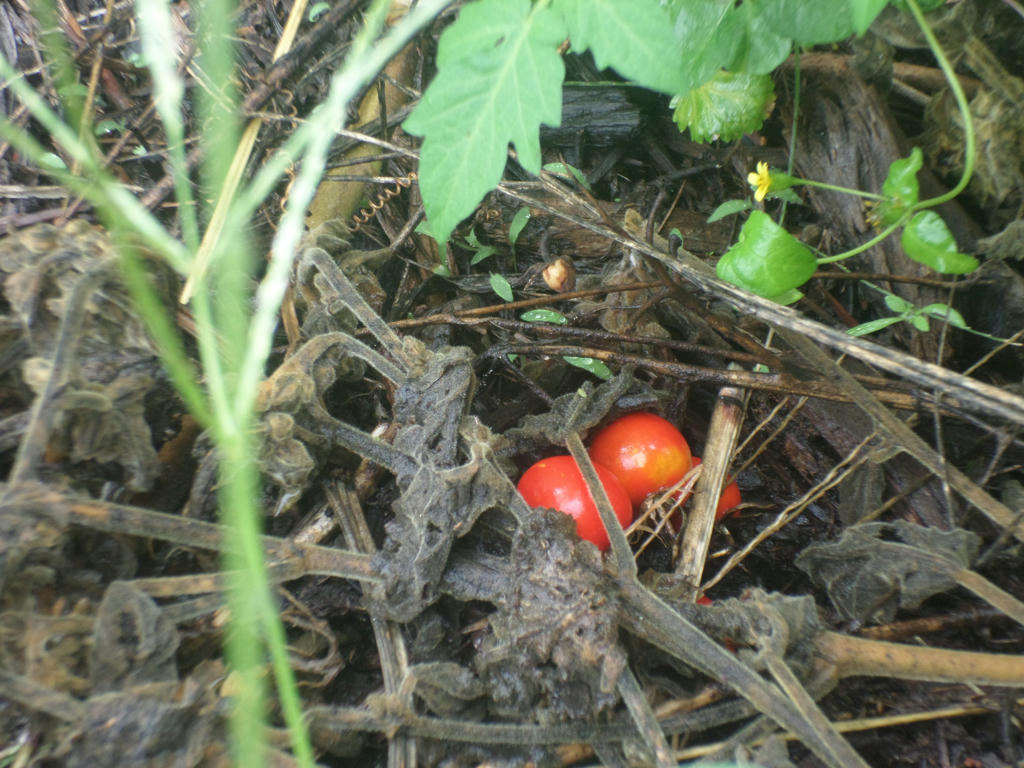 A little treat
I managed to find a few surprises in the mulch I cut down in another area too - a pile of cherry tomatoes. There were smaller ones under the visible ones. I threw them into the chicken coop, and they were gobbled up like chocolate eggs.
Okay, so I didn't get to do some of the things I planned - but I got to spend some time with my chickens outside, enjoying the drizzle. At one point, it rained a little too hard and I sort shelter temporarily in the coop. The girls didn't seem to mind.
While I am partial to a good dairy free Easter egg on the holidays, I'm glad to have spent some quality time with my real egg layers. It was probably a better way to spend the day, than shovelling concrete anyway.
I hope your plans for Easter are enjoyable, even if some of your plans have to change.
UPDATE:
Thanks to some feedback in the comments, I should clarify the tall grass I put in the coop is still attached to a root ball. This makes it easier for hens to rip off small pieces of grass. You want to avoid giving long strands of grass to chickens as single units, as they can get impacted crop and die. Make sure some grit is available to your hens also, to ensure they can digest their food properly.