After turning part of
Middle Ridge chicken coop
, into a new growing area, one thing became clear after a few weeks. The seedlings I had planted, needed more sunlight as the winter days got shorter.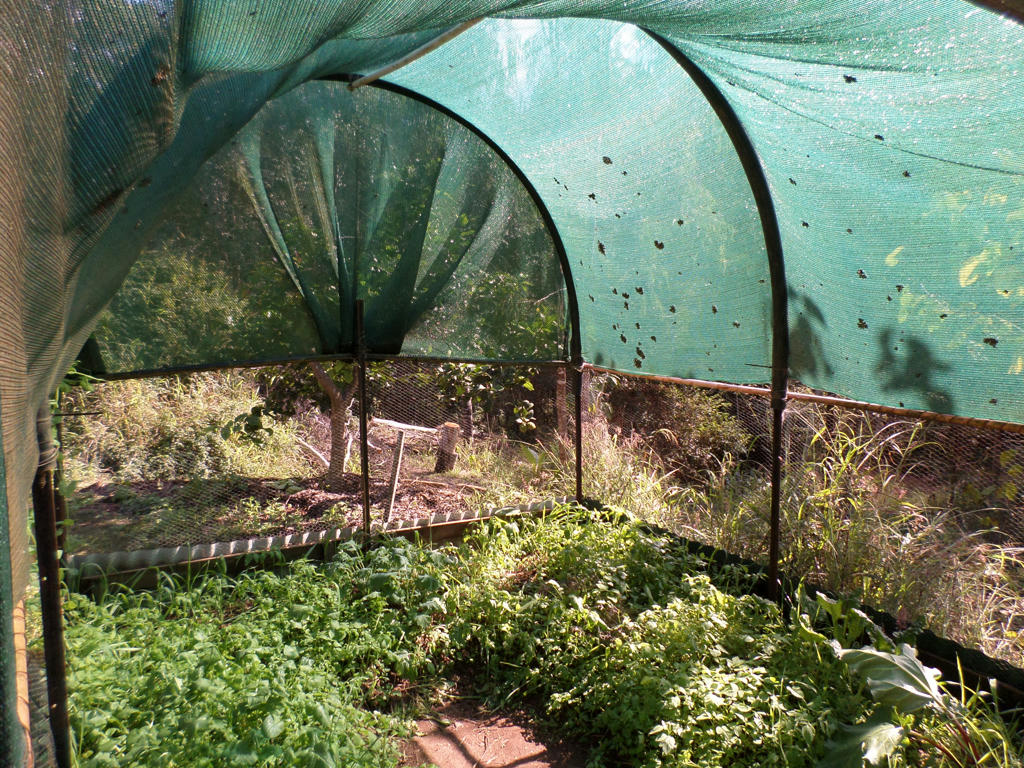 Before
That all changed yesterday, when I decided to take the shade cloth down. It was a dirty job, but it made a huge difference to the new growing area.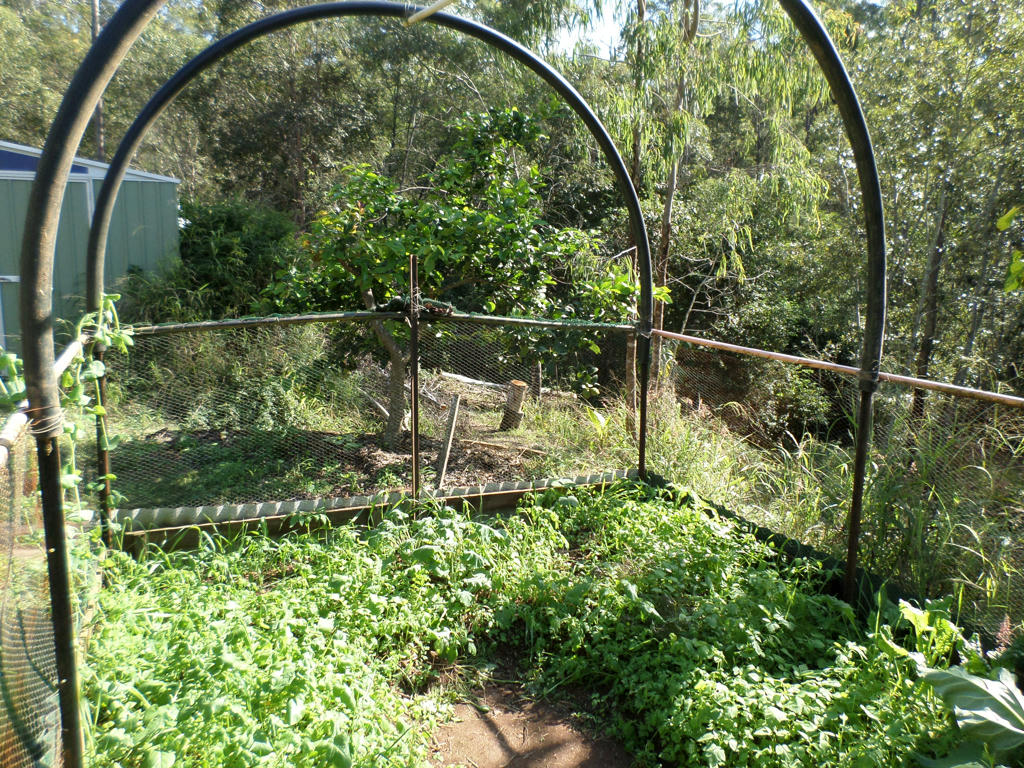 After
Suddenly the run was filled with sunlight for what must have been, approximately seven years, after first
finishing the run
. As I cut down the shade cloth, all those memories of constructing the whole thing, came flooding back. How can seven years fly by, just like that!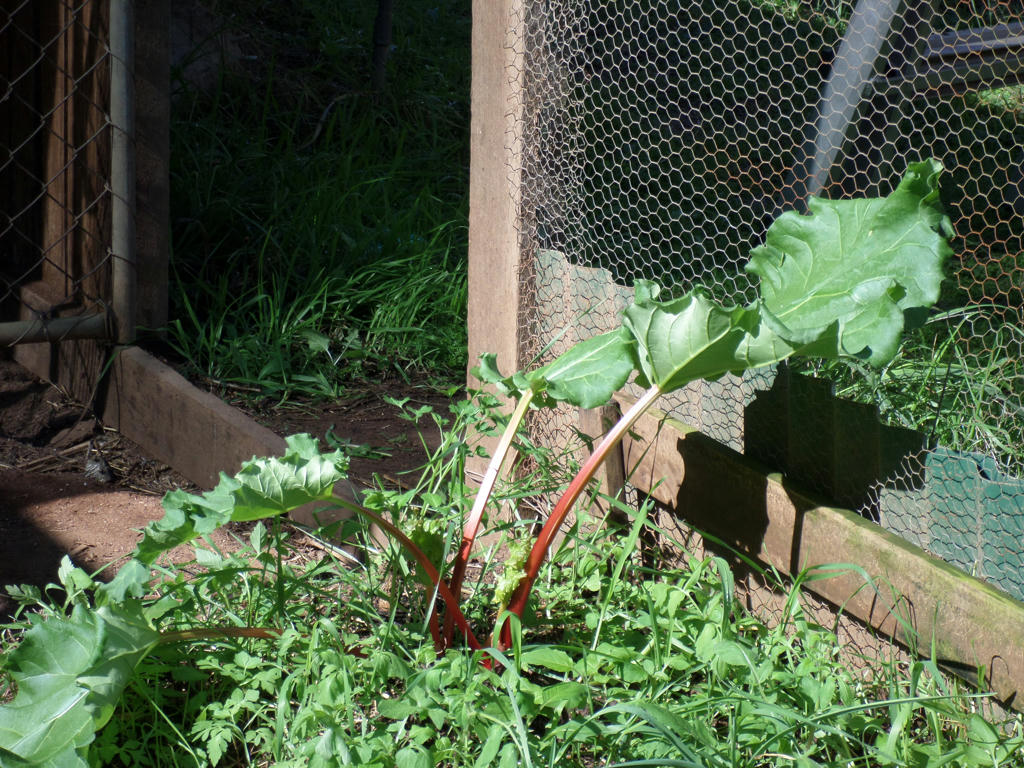 Rubarb
It was all for a good cause though. The thin rubarb with enormous leafs, suddenly received more sunlight. I should see thicker stems emerge in a few weeks, as they won't be starved of photosynthesis, like it was before.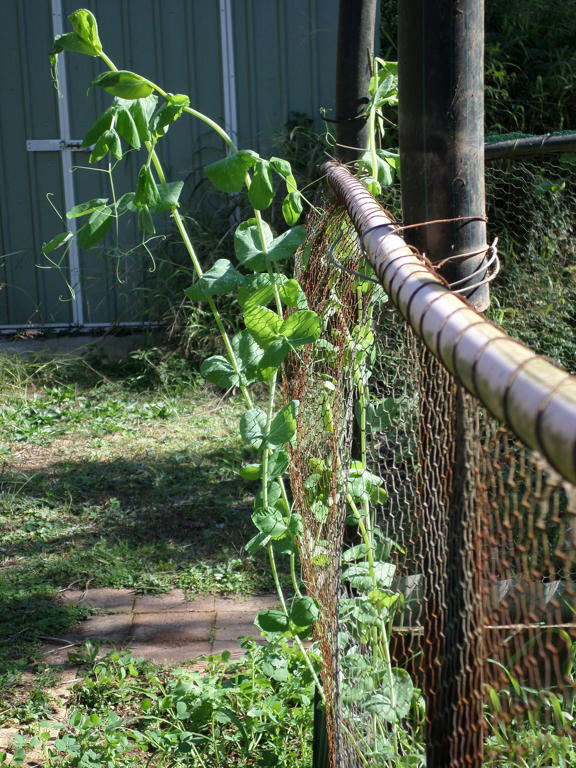 Peas
Removing the shade cloth, also allowed the Lacy Lady Peas some sunlight to produce flowers, hopefully. It was also just in time before the tendrils started latching onto the shade cloth too. If I don't get many pods, I would at least like to save some seeds for next year.
There was only one problem encountered, removing the shade cloth however...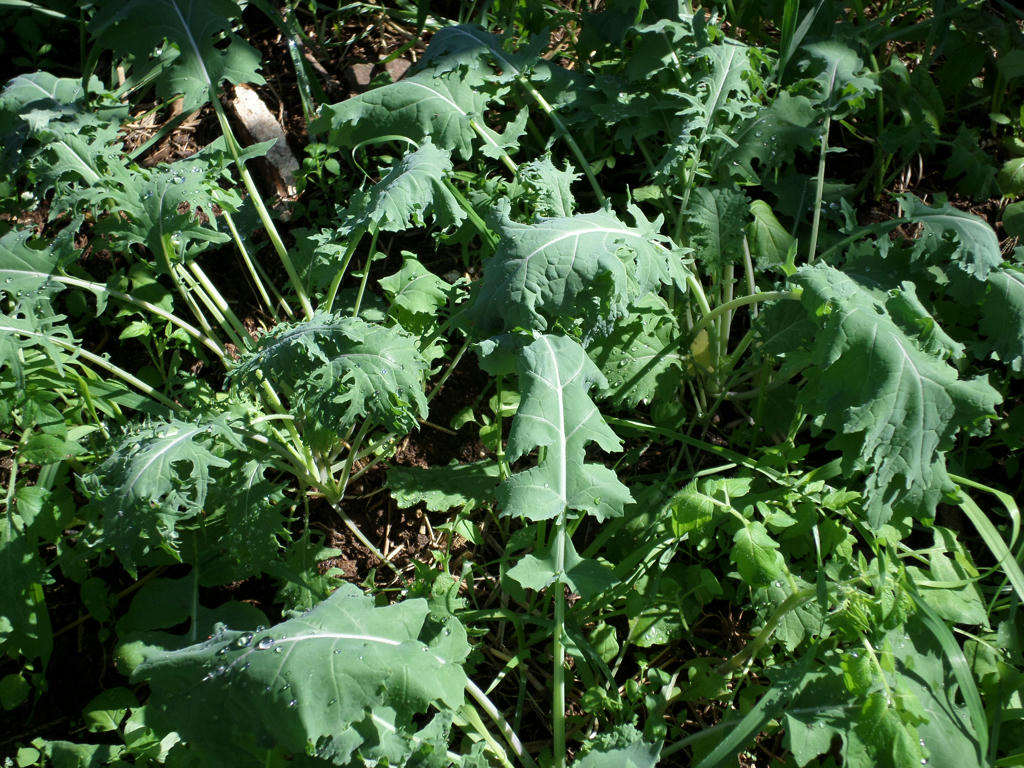 Kale
Everything growing in the run, suddenly started to wilt. This is my kale. It received some sunlight through the side of the run, but not much during the day. The leafs hadn't really grown for full sunlight over consecutive hours. Not many of the seedling's leafs had.
Having checked on them today, they seem a little better. I don't know if I've done my dash with the veg growing in here, but time will tell. I suspect they may go to seed rather quickly come Spring, as they spent the early part of their development, adapting to heavy shade. When the sun gets more intense, along with the temperatures, its a given, everything will bolt to seed.
Or at least, that is what I'm expecting. But it would also be a good thing too!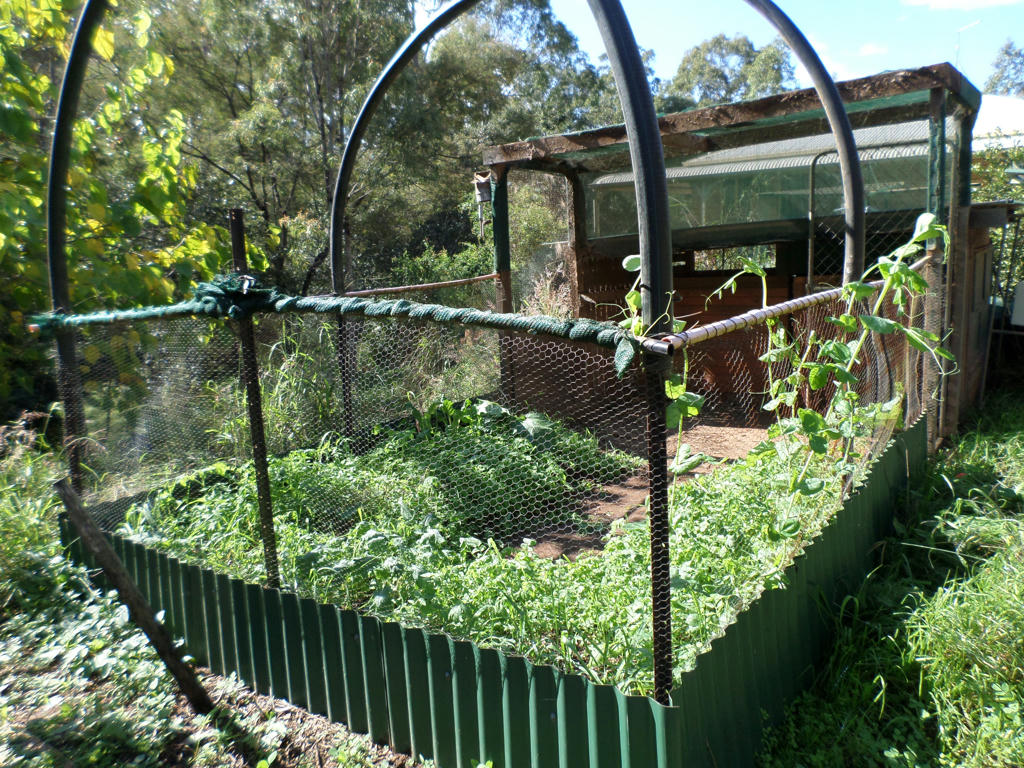 The bones
While I'm loving all the green this new area is producing - abundant tomato seedlings too, as we fed the chickens many tomato scraps in here; it will soon be time to move onto something else - a new transformation.
My tools will come out again, and I'll have more to unveil later. Let's hope I get some sort of harvest in the meantime.