I struggle with growing flowers. I don't know why. Perhaps lack of experience? Or perhaps because they're too fussy? Either way, I don't really strive to incorporate flowers in my garden as anything more than the side-effect of plants I can manage to get to survive in our conditions.
So I was pleasantly surprised when Chrysanthemums found their way into my garden. And quite by accident too! I couldn't have planned it better if I tried. In fact, I
did
try! My husband bought me a bouquet of flowers, and when I initially trimmed them to put in the vase, I tried to strike the prunings. Unfortunately, they proceeded to rot in the medium I planted them in. The rest of the flowers sat for weeks in the vase, with just the perfect amount of water underneath a tiny bud. When I went to toss the spent bouquet in the compost, I saw these tiny little roots begging for me to plant them.
So I did, and it grew!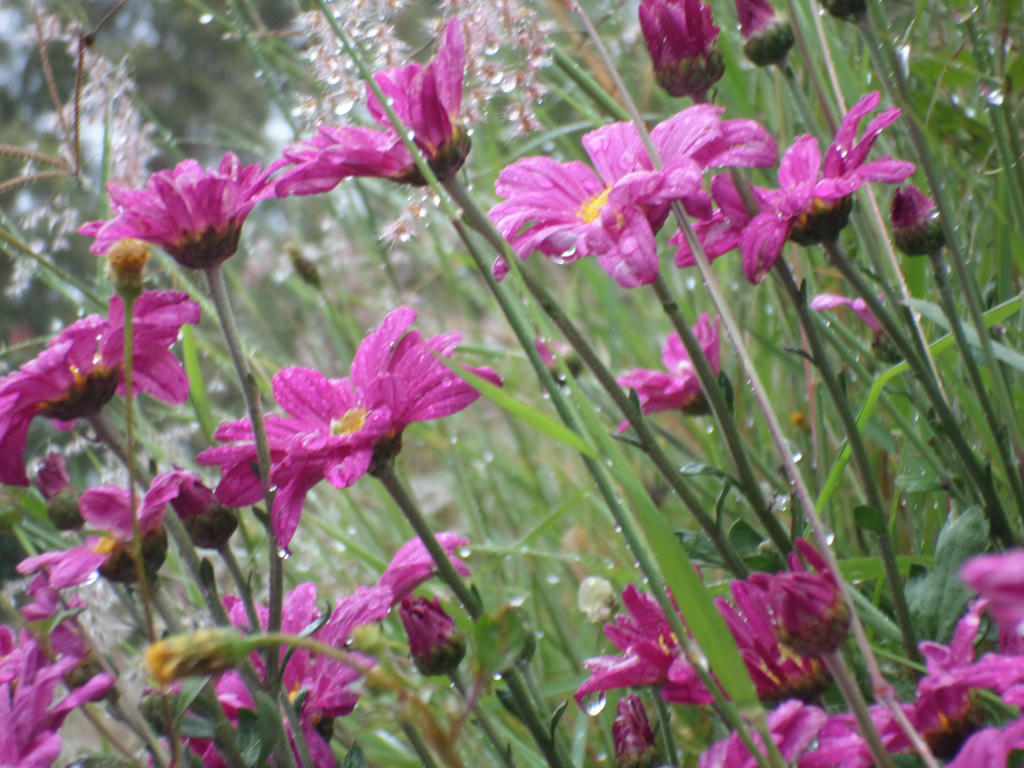 Not only did it grow, but it thrived! They received insufficient water, and had to compete with weeds in poor soil too. These propagated Chrysanthemums played the underdog for quite a while. The tall stems, fell over and sprawled across the ground, but the buds still turned their heads to the sunlight. And when they bloomed, they did it en mass.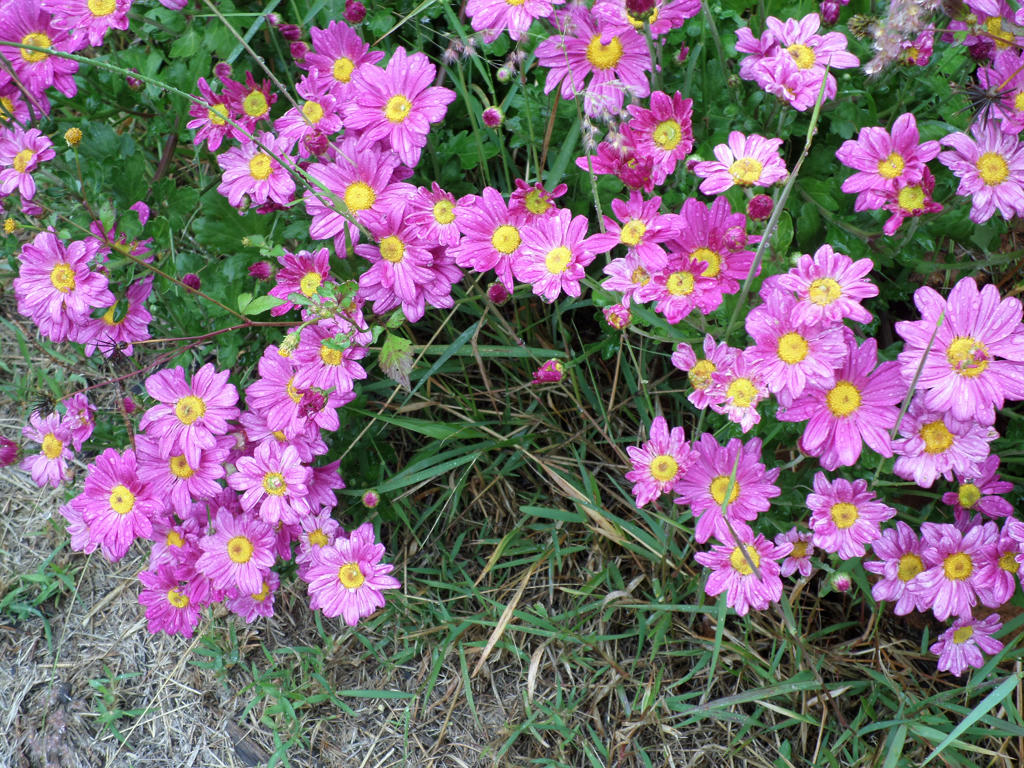 I know why people try to plant flowers now. They seem to smile at you, when you walk into the garden. They call you over to have a natter, all the time shinning a neon sign that says - haven't I just made your day, and don't you want to plant more of me?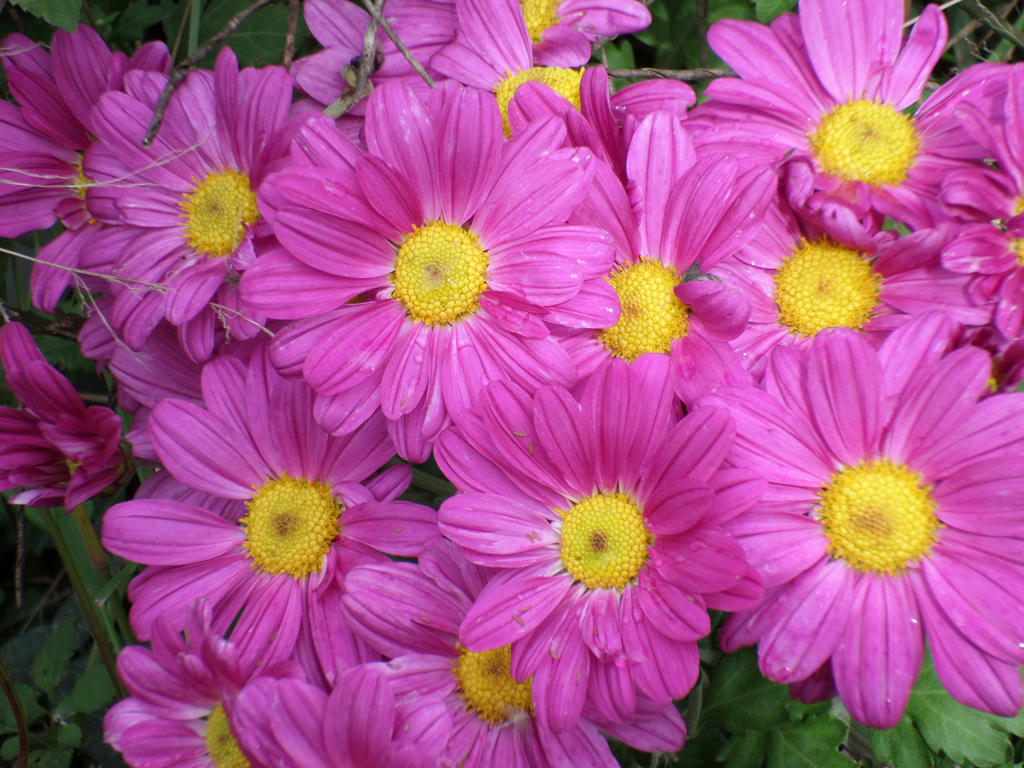 Flowers may not speak English, by they certainly have the visual display and aromas, down pat. They know how to attract attention, and get emotional creatures such as us, to spread them around the place. Not to mention the bees which go crazy over their blooms. I had both native bees and European varieties, taking a keen interest.
If you want a bloomer that can handle some neglect, consider the Chrysanthemum. I don't have any experience with the double blooms in ground, but the single blooms have proven they're hardy enough to stay. You will find they grow tall and lanky, and they may require some support. I just let mine flop over, and when all the buds flowered, it looked like a carpet of pink.
Do you have a favourite, no fuss flower, that will grow in your conditions?