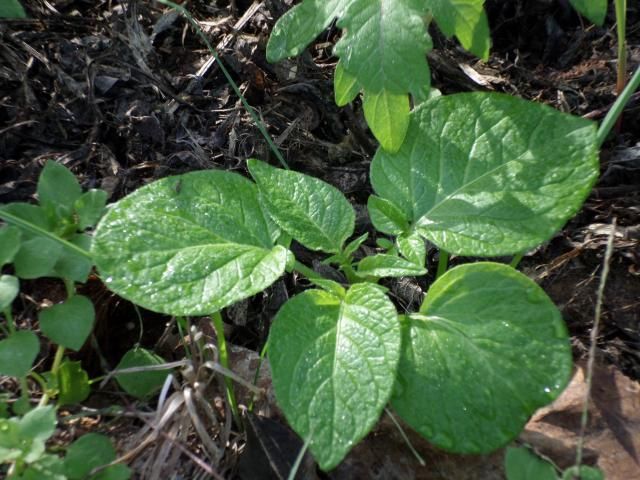 Photo taken 2014
I haven't had much luck growing potatoes here. I'm putting it down to a lack of experience and unsuitable conditions. I tried to remedy that back in
May 2014
, where I did a potato experiment - transplanting a volunteer from the compost into a wheelbarrow.
Since you haven't heard me bragging about copious amounts of potatoes, you can assume (as I know) that particular experiment failed. As predicted, the wheelbarrow was too dry and hot, and ended up frying the volunteer in summer.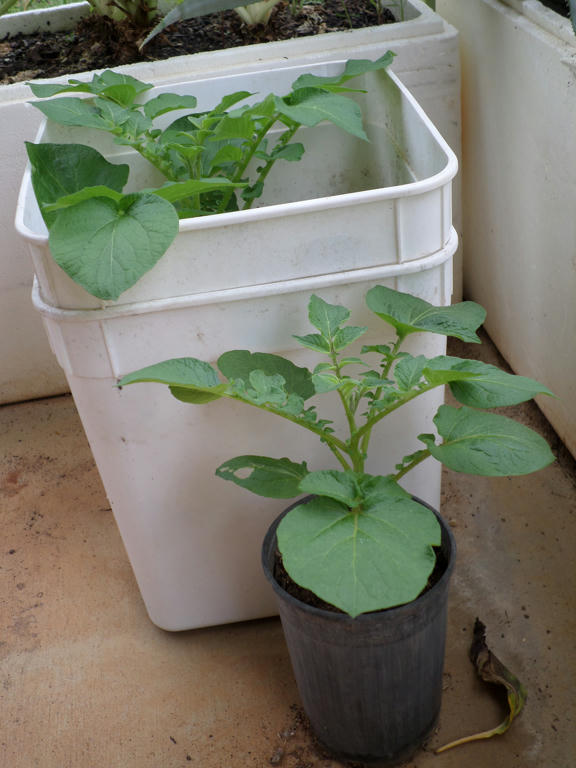 New experiment in 2015
But you know I'm such a glutton for punishment. Plus, I hate wasting green potatoes which have sprouted in the pantry, so I'm experimenting once again.
Only this time I'm resorting to containers. Recycled ice-cream containers from my husband's work, to be precise. They're 10 litres in volume, and I set one inside another, to act as a sort of wicking bed. Which I'll explain shortly.
In the above picture however, I started with chitted potatoes - three were planted inside the ice-cream container, and one inside a regular pot.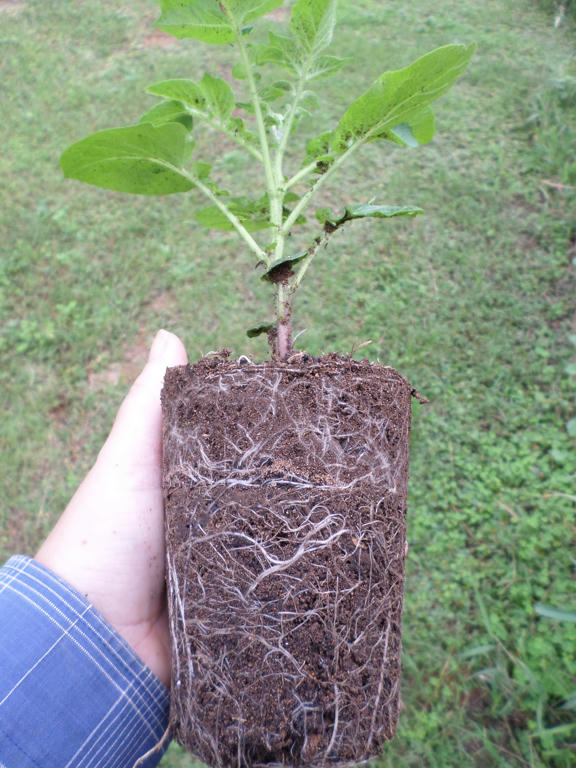 Ready to transplant
Of the three segments I placed in the ice-cream container, only one sprung up. A second one attempted to, but the well developed, first plant, shaded it out and ensured it remained stunted. The potted potato did really well though and had great root structure, as seen above.
I wanted to transplant it into another set of ice-cream containers, which we never run out of, as David brings home the kitchen scraps from his workplace, for the chickens, in these plastic tubs. They would otherwise be put in the recycle bin, but I'm going to try and grow potatoes in them instead.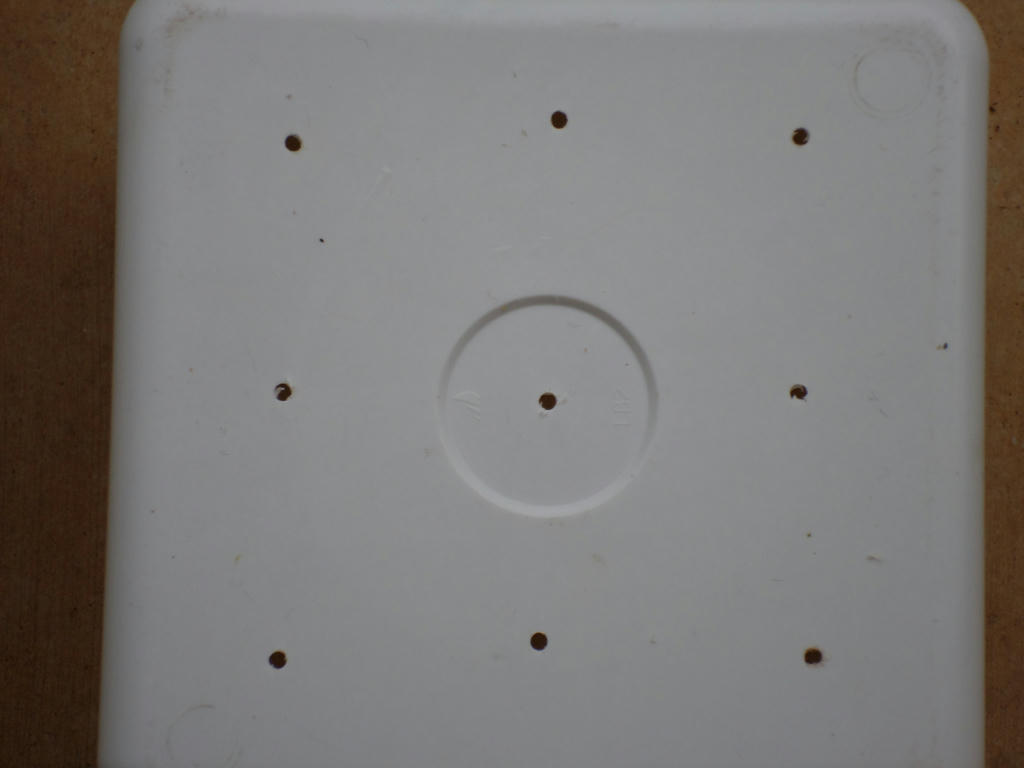 Minor preparation
First, I had to drill some holes in the base of one container. I drilled about nine, for adequate drainage. Then I set the container with holes, inside the other container - without holes.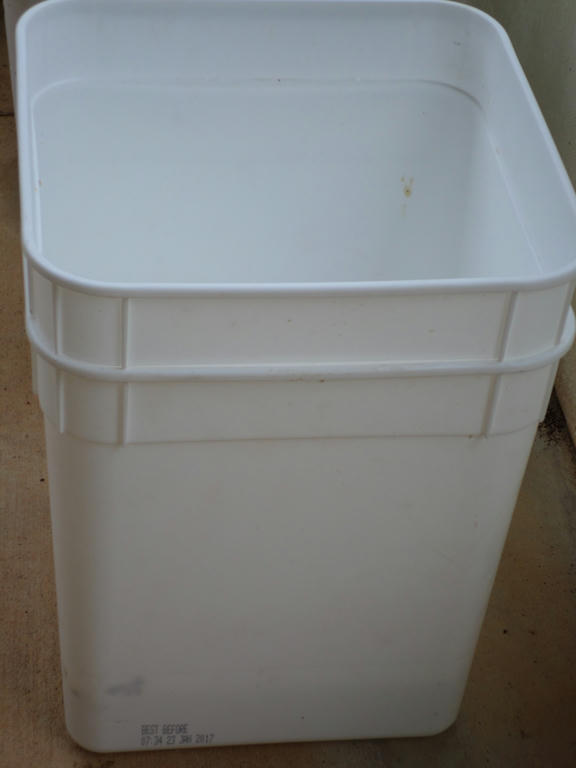 Ready for soil
This is going to act like a wicking box, as the bottom container will catch any excess moisture and hold it, but the first container will drain freely.
The benefit of these containers are, I intend to add more as the potato plant continues to grow upwards. I'll just cut the base off the next container, and stack it within the existing ones.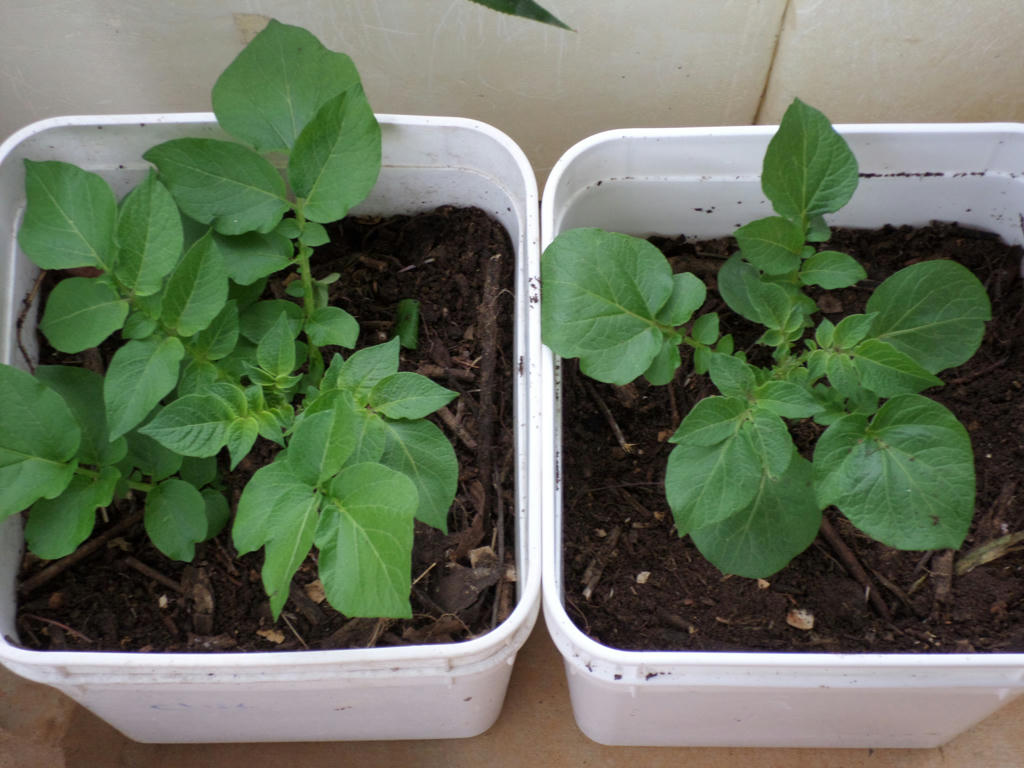 Sweet!
I now have two potato plants, which will hopefully produce some potatoes. Its not exactly the right time for potatoes in the garden, as we're in autumn now, but I'll keep these tubs protected by keeping them on the concrete verandah.
It receives the afternoon sun so frost shouldn't be a problem in winter.
Fingers crossed, by Spring, I'll be harvesting potatoes!!