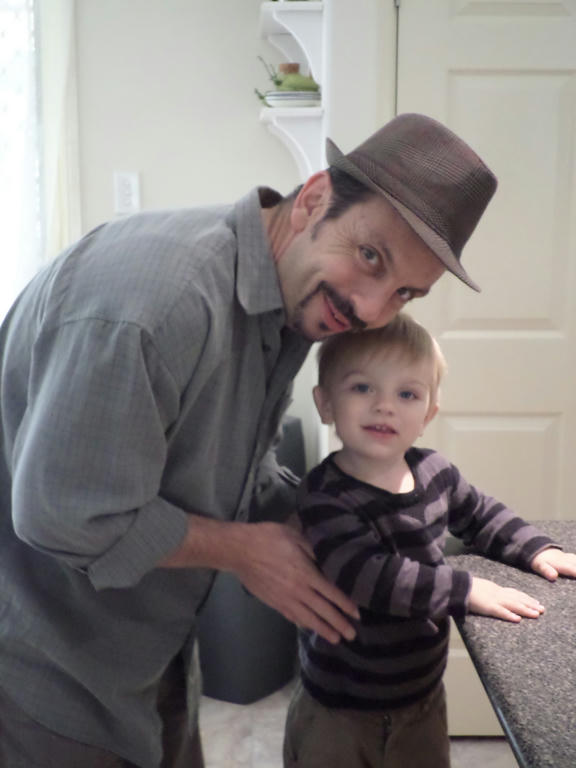 Back from the markets
Someone turned two this weekend. They went to the local markets with dad to buy some yummy fruit, and picked out a handmade wooden train, made from a local craftsman.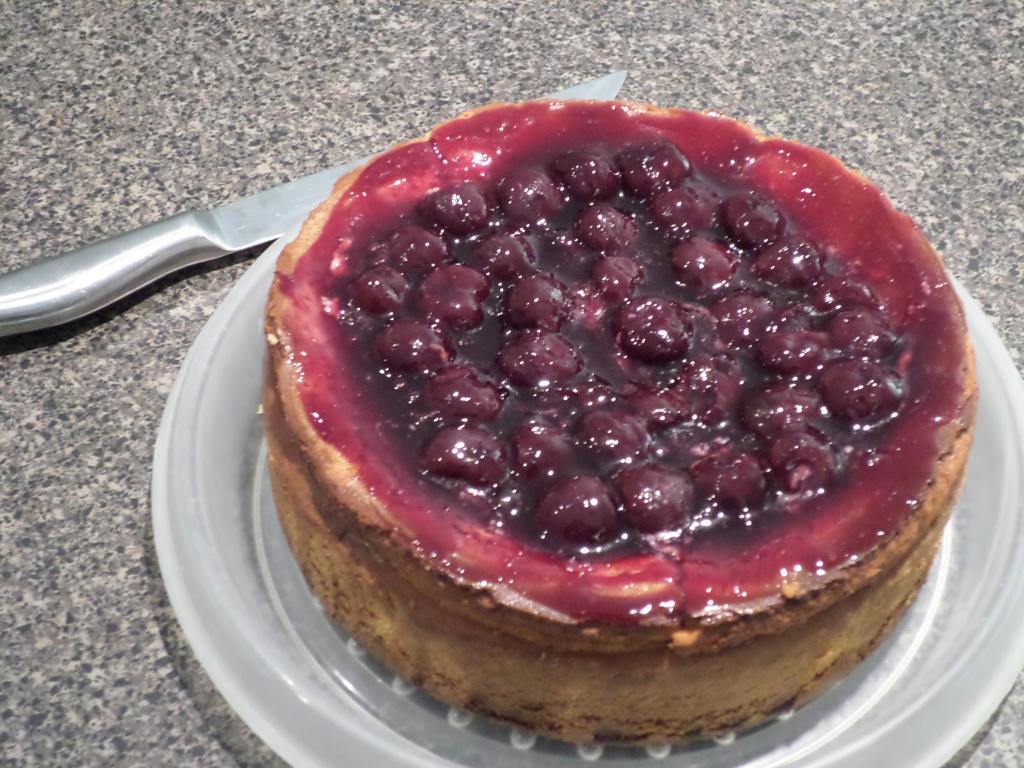 9" cake (made gluten free)
The night before, I was busy making New York Baked Cheesecake, adding the black cherry topping this morning. Which made this little Mister, quite a happy chappy!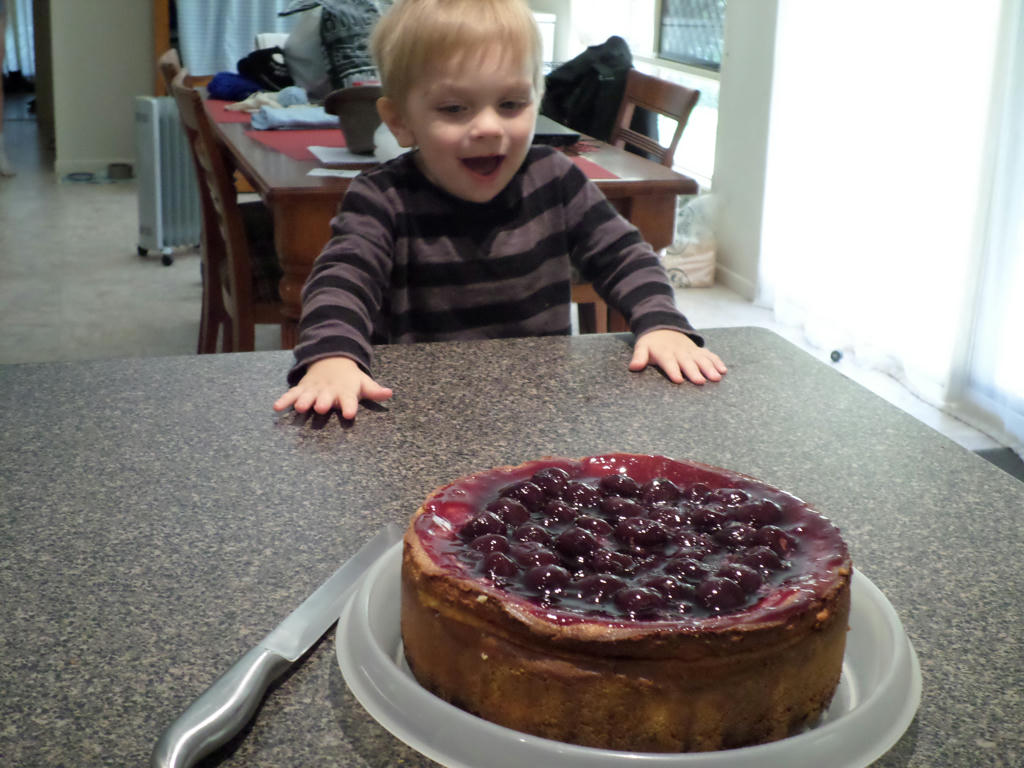 Someone likes cake
Given that his sister's birthday was a few weeks earlier, he seemed to know what blowing out the candle was, without needing any prompting from us. Even before we got the candles on, he was practicing his blowing at the cake. But it was more fun when everyone joined in!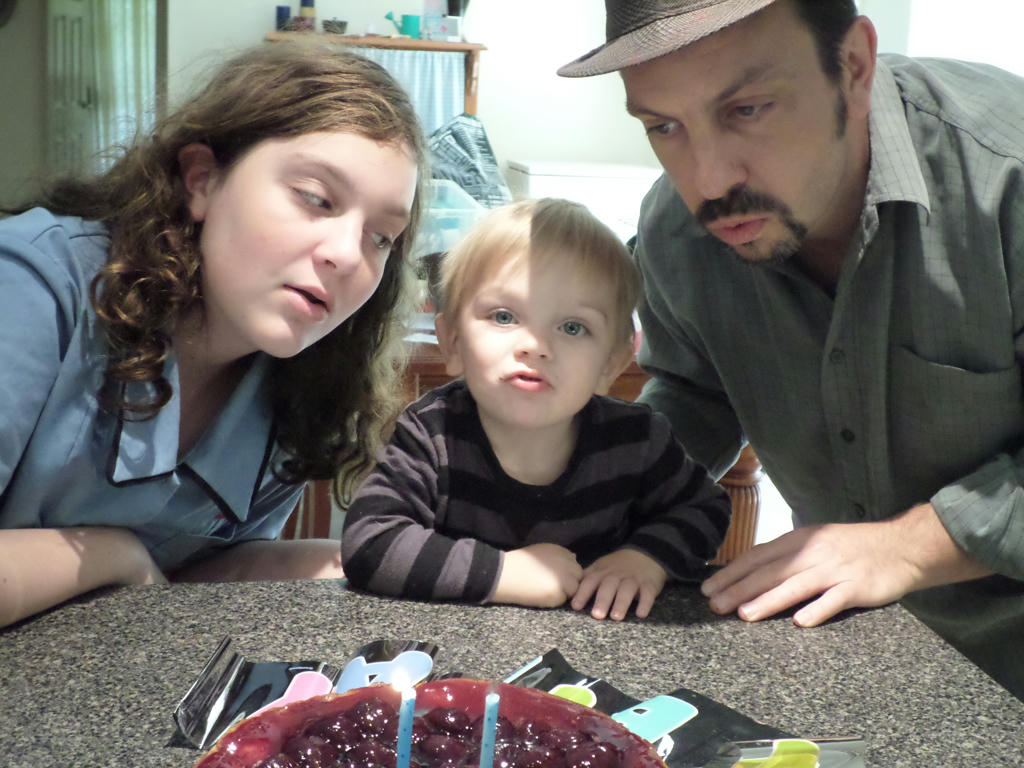 Make a wish
Then it was time to taste the cake. We think our little Mister liked it. Frankly, so did we! Second helpings anyone?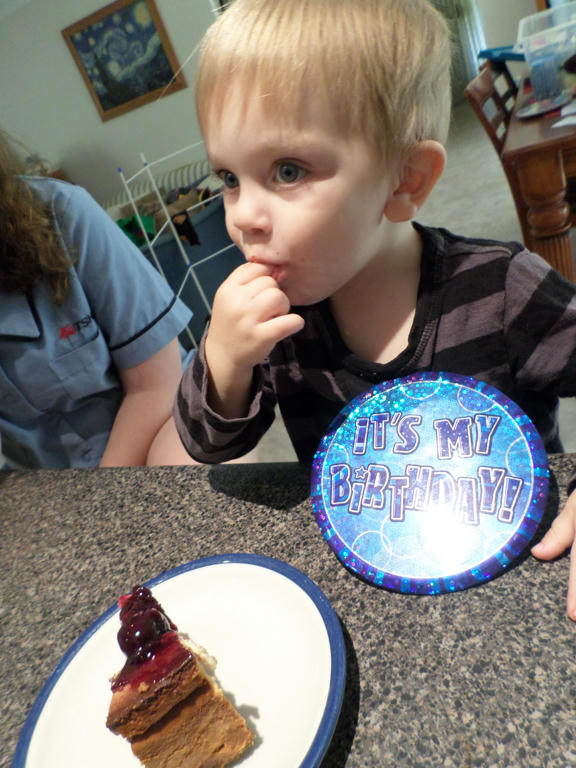 Mmmm...
Still, there was plenty of leftovers for tomorrow, and probably the next day, and the day after that!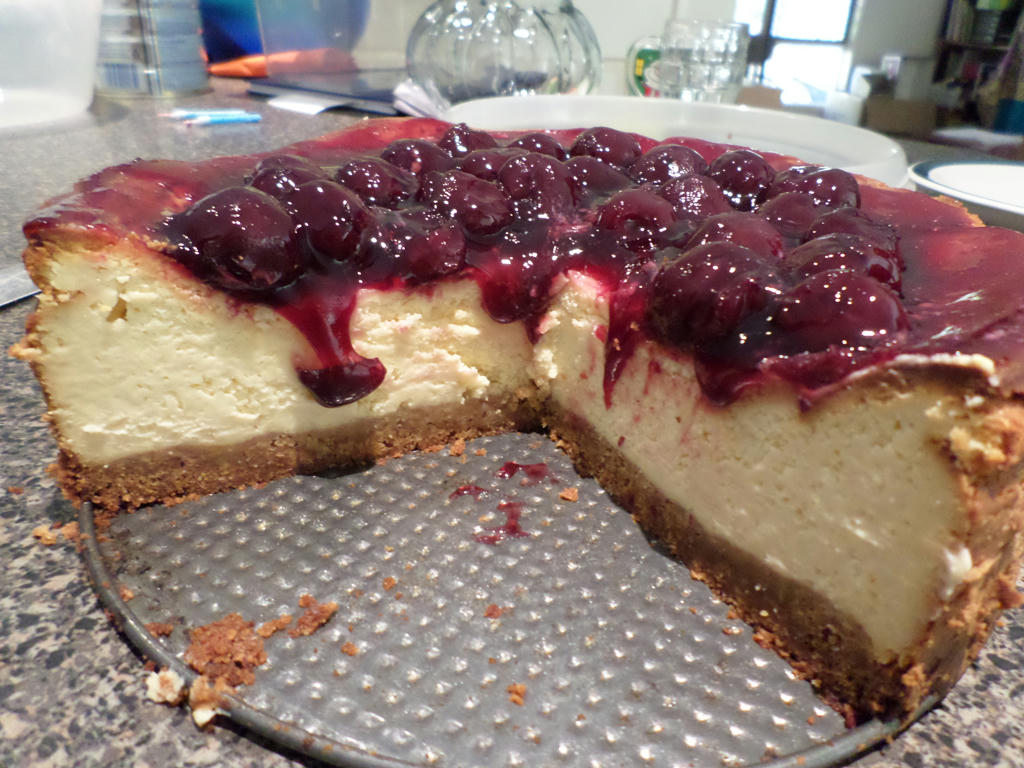 Never mind the mess!
It was a quiet day, with no special activities except the local markets, but we have been a busy family lately. We still had a delicious cake though, blew out candles and even got a round of block playing (and demolishing) in with Dad.
My birthday is the last in the family, but thankfully still a few months away! No more cake!
UPDATE:
I have a link to the
cheesecake recipe
. I tweaked it a little, by adding an extra 1/4 cup of crushed biscuits to the base, as well as another tablespoon of butter. For the cherry topping, I added an extra tablespoon of sugar, as well as 2 teaspoons of arrowroot flour to the cherry syrup, and simmered for a minute, before removing from the heat and gently stirring the cherries back in. That's because I couldn't find "cherry pie" filling, only black cherries in syrup.
When it baked, it rose over the tin but didn't spill over. Once it cooled a little out of the oven I was able to gently push the "muffin top" back into the tin. If I made this again, I would put a strip of oiled baking paper, around the edge of the springform pan, to hold it all in.