After much toil, I think I can finally put my new beds to rest. Or should that be, I can now rest, while my new garden beds kick into production? Because its been quite a lot of work indeed!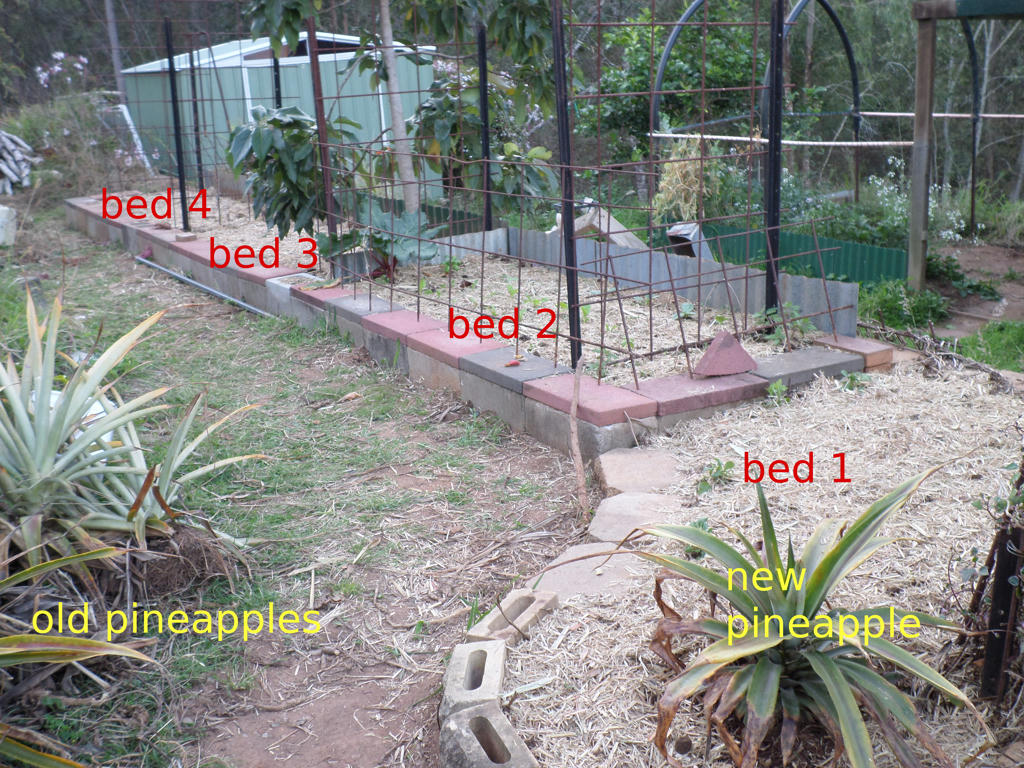 Click to enlarge
What started with just one bed, initially, then two, I've finally finished at four. These will be my main vegetable production beds. At least for this year.
Inspired by the avocado tree, which will now be staying, I plan to mix perennials, with annuals, so there will always be something in the ground. I can pull out the annuals, but the perennials will always be there.
I also had to change out my pineapples, as I recently discovered they only flower once, and you have to put in a new pineapple top. I had one plant, flower several times, only to discover it was the suckers that flowered.
These haven't produced for over 12 months, so it was time to retire them and plant anew!
I'm glad to have my vegetable beds back now, and I hope to get much out of them.