I'm a sucker for an empty space, and I simply love to plant stuff. So while I might have cleared, four new beds in my vegetable garden recently, that was no reason to ignore an opportunity to bring plants closer to the house.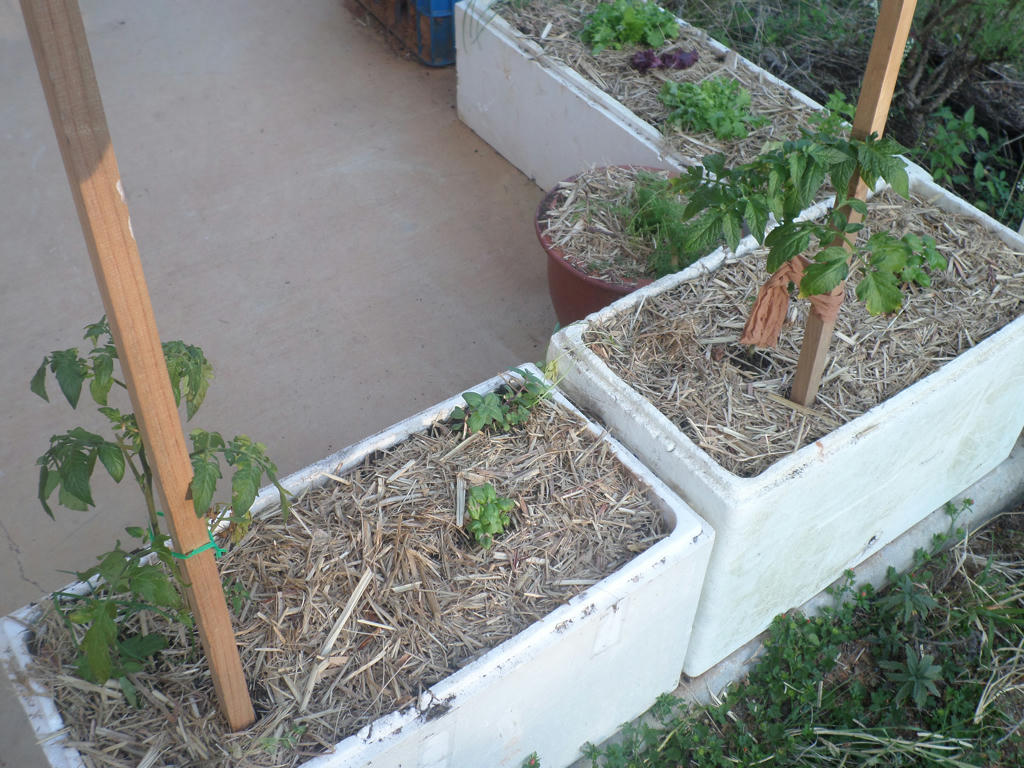 If you have a verandah or patio, do use it for growing edibles. I've crammed in some parsley, basil, mint, spring onion, Mexican coriander, lettuce, celeriac, dill, and nasturtiums, along with some volunteer tomatoes, I transplanted from the garden. I seriously don't think I'll ever be rid of volunteer tomatoes, even if I wanted to be rid of them - which I don't.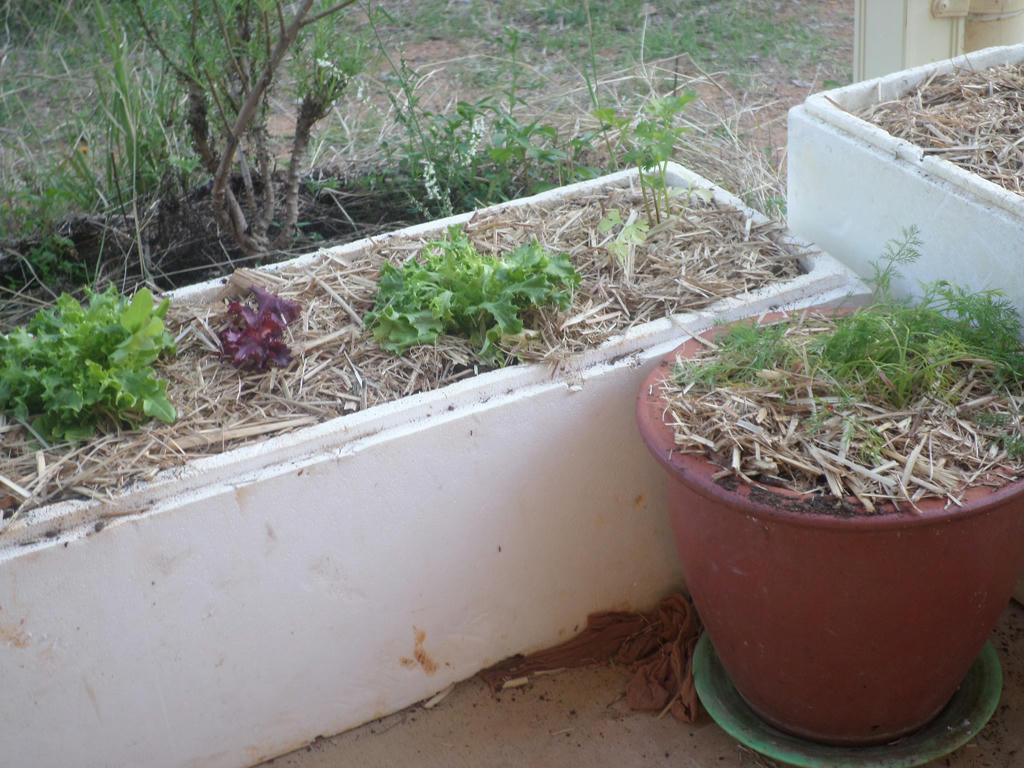 I've used a mixture of styrafoam boxes, and clay pots. The green saucer is an old butter plate that got chipped. I can't use it for serving food on any more, but it makes a great water catcher, to prevent staining the concrete. Don't mind the pantyhose in the corner either - I chopped some for staking the tomatoes with. I'll need the extras, as the plants get taller.
I hope to add some more clay pots soon. I have empty ones sitting around the place, and can't bare the thought of nothing growing in them!
As it's on the western side of the house, I also need to erect some shade cloth. Especially since I want to grow lettuce here, without them bolting to seed. I also plan to utilise the chicken manure to make a tea from. There's one already on the brew, because potted, edible plants, really need the extra fertiliser.
At this rate, I think I'm going to run out of things to do in the garden soon.
Is that even possible?