'Tis the season
, in Australia, when the cicadas start emerging from the ground! I thought I heard a snake in the long grass, but it was newly emerged
cicadas
, learning to fly for the first time. Like low flying bombers, they'd brush against the grass, trying to figure-out how to get altitude!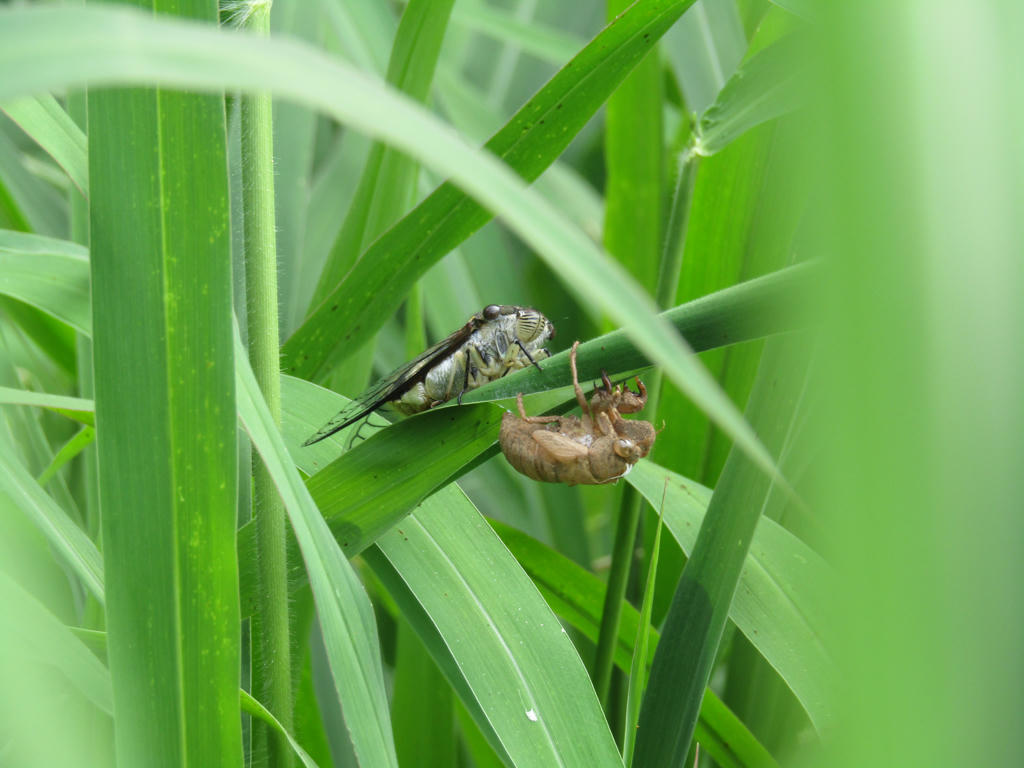 Exoskeleton abandoned, and ready to fly
Get ready to hear the trees, roar with their song again, as Christmas (and summer) approaches. Perhaps in the Northern hemisphere, snow signals the festive change of season. Here in the south, however, it's the cicadas song.
Hot or cold, are you ready for the season of festivities ahead?