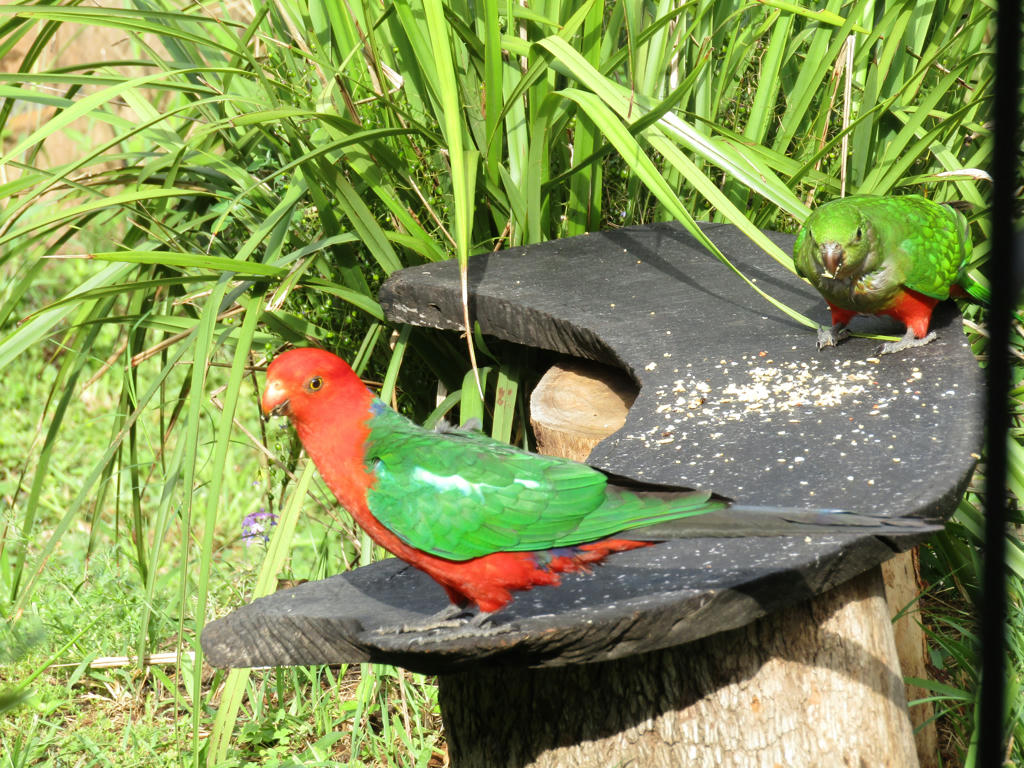 A pair of King parrots
These two! What rascals. The red boy decided to dive bomb me, one morning, on route to feed the chickens.
He's game
, I thought. Upon leaving the coop, he dive bombed me, no less than four times. He wasn't aggressive, in fact he kept talking once he got me to stop. Apparently, I was supposed to give him my undivided attention. Or perhaps it was something
else
he was after?
I don't know if he's been tamed by another, but I figured, he's tamed me now. What a character! So I grabbed a handful of parrot mix, my daughter has for her pet cockatiel, and put it on the rustic chair, under the clothes line. As soon as I did that, he called his girlfriend over.
This picture was taken the following morning. It's the same handful of seed. In the decade we've been here, the King parrots have mostly kept their distance. These are the exception to that rule. Maybe I'll leave another handful of seed out, tomorrow?