I've tried growing ginger every year. I was always too impatient with ginger though. As soon as spring arrived, I put the rhizome in the pot and watered it like mad, knowing that ginger loves moisture, right?
Well it loves moisture, but it can rot with too much - especially if the heat isn't there to take it up. That's what happened to former plants. After nearly killing off the next lot, I put them in a pot I intended to treat like royalty. Just enough water, indirect sunlight and plenty of heat - compliments of summer.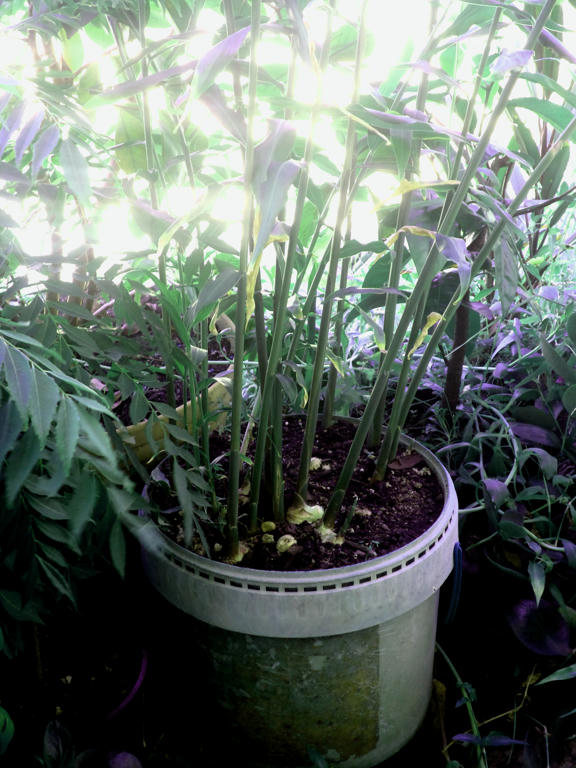 March 2015
To my surprise I got stems which weren't showing yellow tips (lovely green ones instead) but also the clumps started to expand. I knew this when the initial plastic pot they were planted in, started to buckle. I used all my larger pots for fruit trees, and I didn't want to buy plastic, if I could recycle something instead.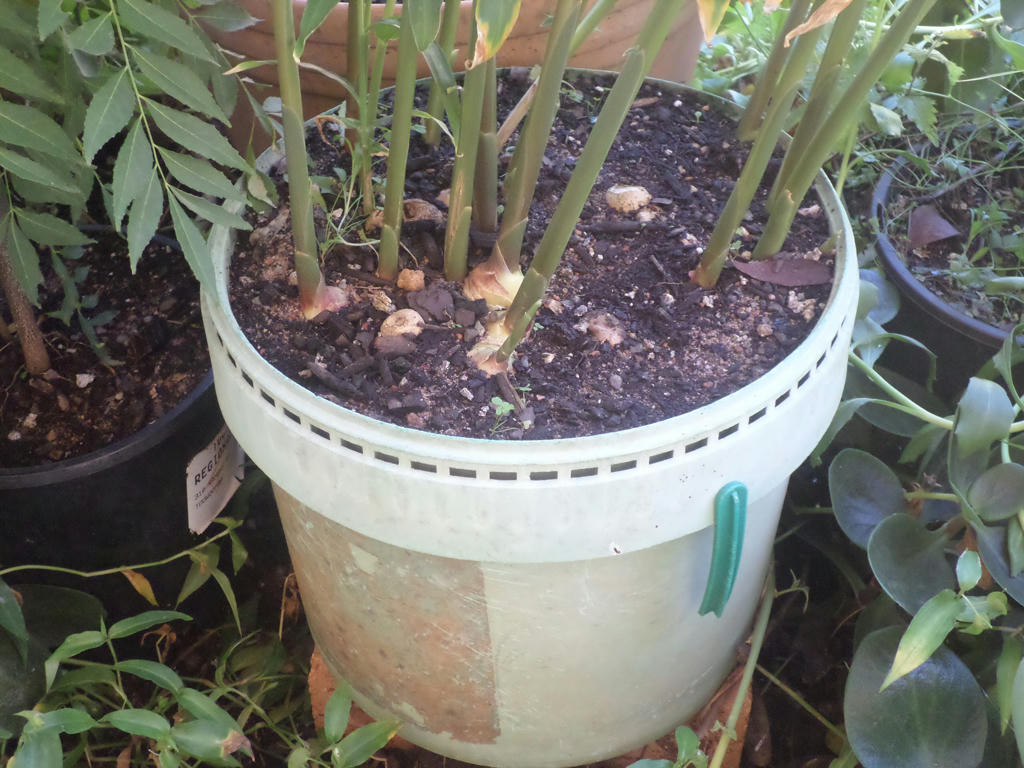 March 2015
That's where 10 litre plastic mayonnaise buckets, my husband brought home from work, came in handy. They had lost their handles from living outdoors, but made the perfect size to transplant my ginger all the same.
So now is the telling of how well that ginger has grown.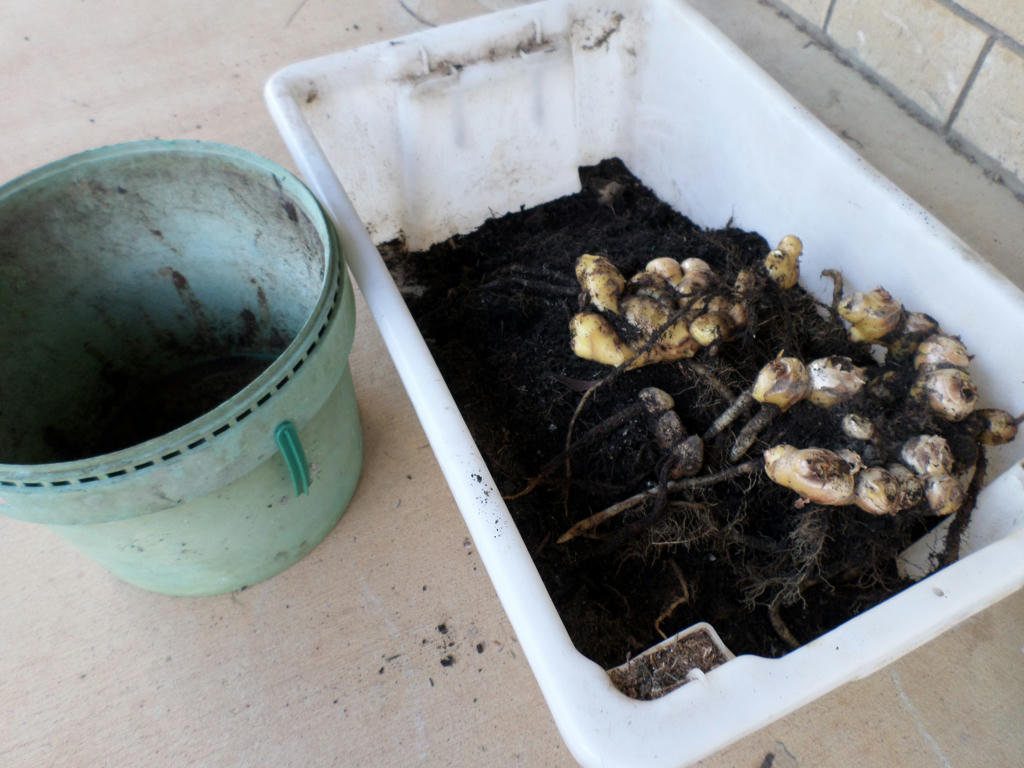 July 2015
The pictures aren't that great, because I had to race outside to harvest some ginger, to put in my lime marmalade I was cooking at the time. But it was a pretty substantial haul. I started with about 4 small pieces, and one of them turned into this...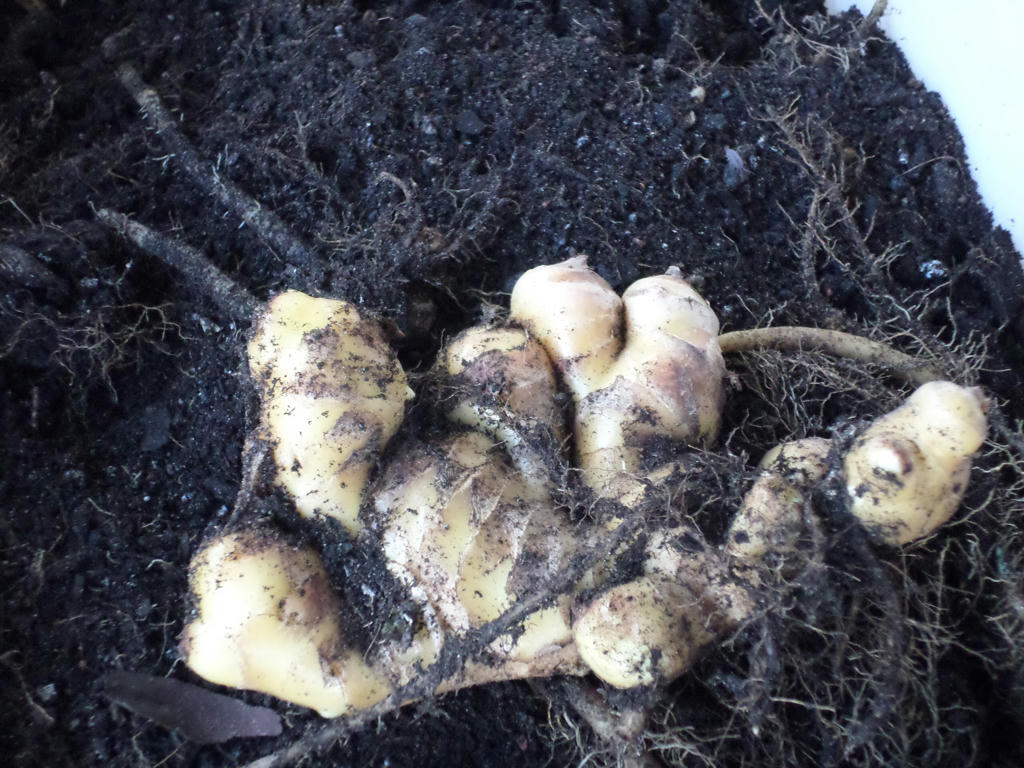 A hand of ginger!
This was the biggest rhizome. I grated some ginger for my marmalade, and also added some to my Thai soup I made the other night - along with some freshly grown coriander. Talk about winter warmers! Nothing beats Thai soup and the tingling sensation of fresh ginger.
I'm now thinking of how I can create the best conditions in the garden for ginger to grow, because I don't want to be limited by the space in pots any more. Time to do some research.
If you want to know more about growing ginger, I found
this article
simple to read but full of all the important points.
If you're more a visual person, I found a video which shows how easy it is to grow ginger in containers. She has extremely fat rhizomes, which I think is due to her use of compost. Everything grows bigger in compost!
Or perhaps maybe she is growing a different variety of ginger, I certainly think its big and beautiful though!
Ginger, ginger, GINGER! Its soooo worth it.