I've had to change my diet over the years, as certain foods struggled to be digested. One of the more surprising foods I had to eliminate, was from the legume family. Out went peanuts, peanut butter and more devastatingly, chickpeas! Why chickpeas? Well, it was the staple ingredient for hummus - one of my favourite dips. I could snack on hummus without a side-dish of crackers. In fact, I preferred it straight.
So imagine how delighted I was to learn from a friend, that hummus can be made from
other things
than chickpeas. Dehydrated zucchini? Not only didn't I know you could make hummus from vegetables, but I didn't know you could dehydrate zucchini either.
Good things to know!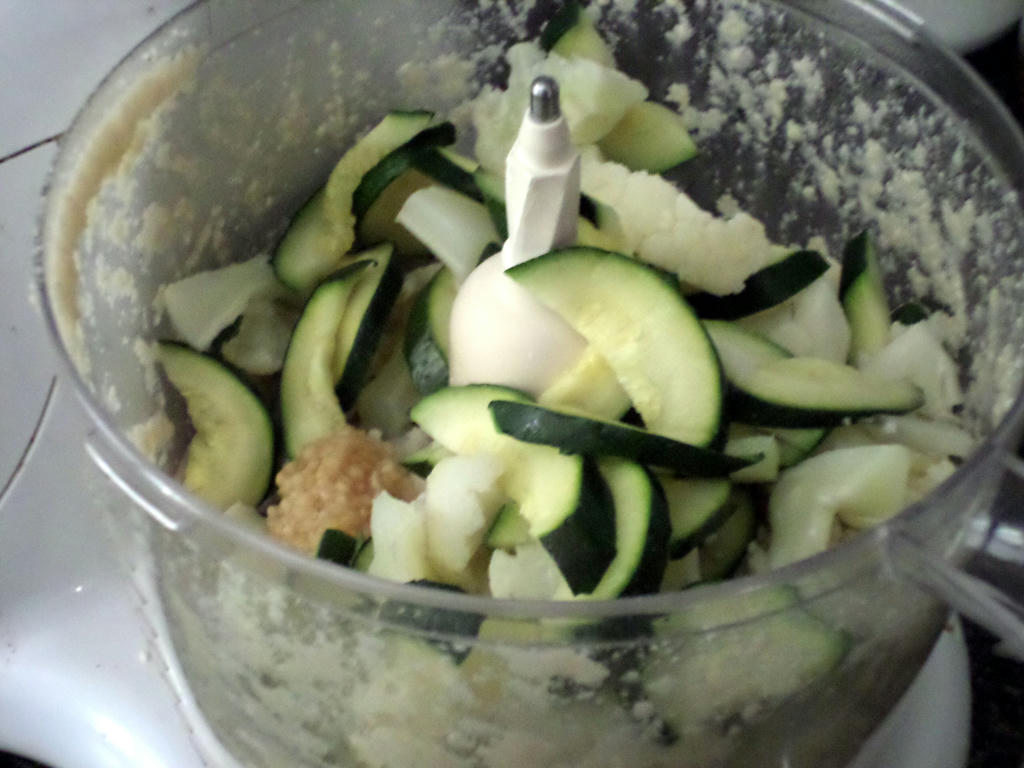 Use a food processor
So I looked in my crisper to find what I could use. Half a cauliflower and one zucchini later, I chopped and cooked them until softer, but still rubbery. I didn't want too much water in my dip, so the more the vegetables held their form, the better.
I even made my own Tahini sauce, which you can find the recipe for
here
. Its just sesame seeds and oil.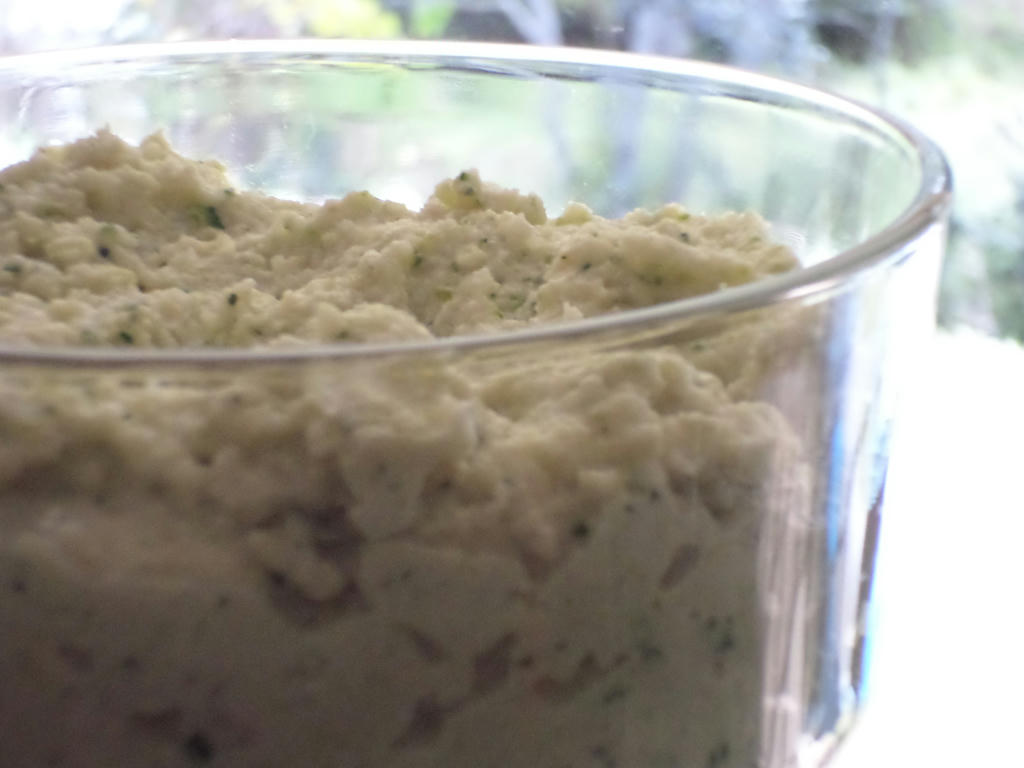 Ready to eat!
I whizzed everything up in my food processor, adding the extra flavours to taste. You can find the recipe I use for hummus,
here
and ground cumin is a must, plus lime juice instead of lemon. That is my slight variation.
But I have to tell you, this tasted better than any chickpea hummus I've made before. In fact, as I was cooking the cauliflower and zucchini, it smelled exactly like the chickpeas I cooked formerly. Its also easier than having to soak chickpeas overnight. And no heavy bloating after eating, either. Bonus!
Who knew you could eat zucchini and cauliflower, in a dip? I look forward to experimenting with other vegetables too.