Technically, this project was done outside (for safety reasons) but because it lives inside the house the rest of the time, I'm categorizing this weekend project for, "inside".
Inside is where I have been spending a lot of my time recently, looking after our littlest, which I only realised after the rash appeared, had the measles. By the time I started my weekend project though, he was well on the mend.
This was the project I was going to start last weekend, but got sidetracked by rats. See if you can figure what it is, by these clues...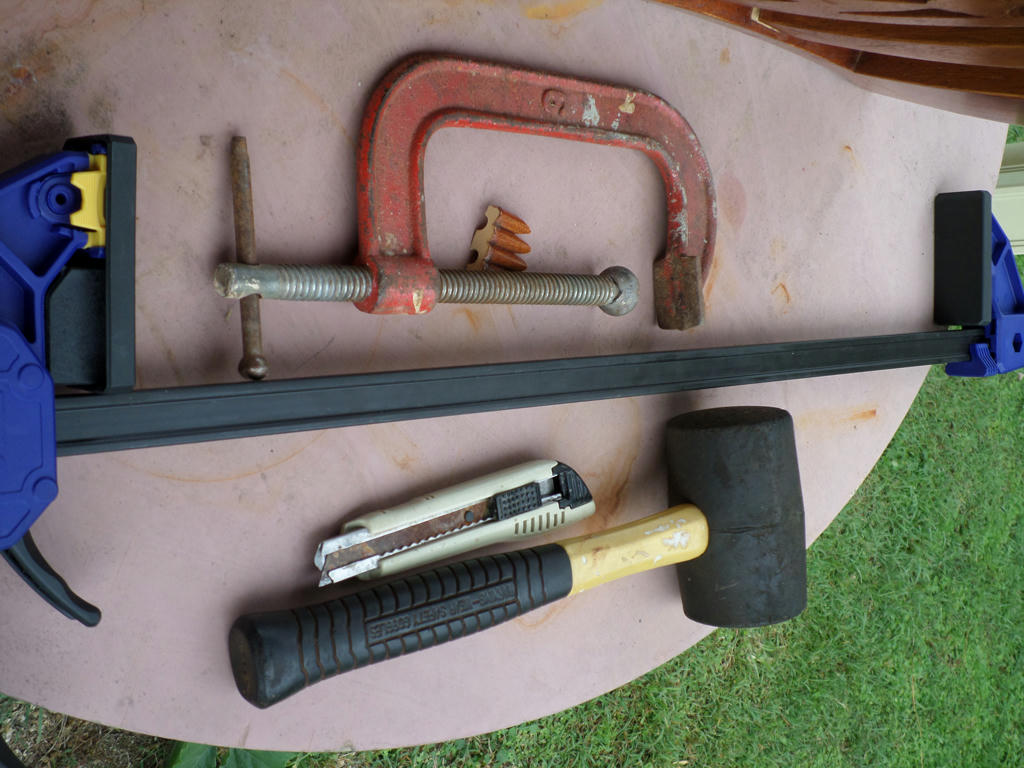 Note the wooden piece, near the red clamp
First, I gathered the tools I would need and put them on my outside table. It's not a pretty table, but its for outside, and comes in handy for such projects as these.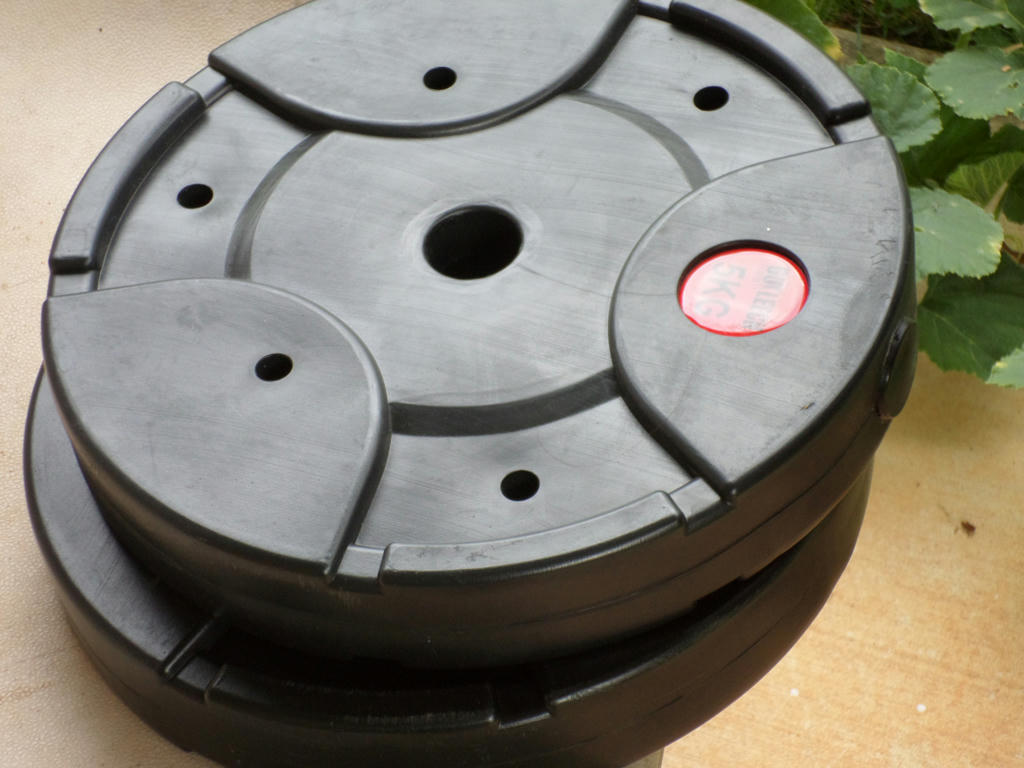 2 x 5kg
Then I raided my husband's barbells for 10 kilos of weights. I will be borrowing these for at least 3 weeks!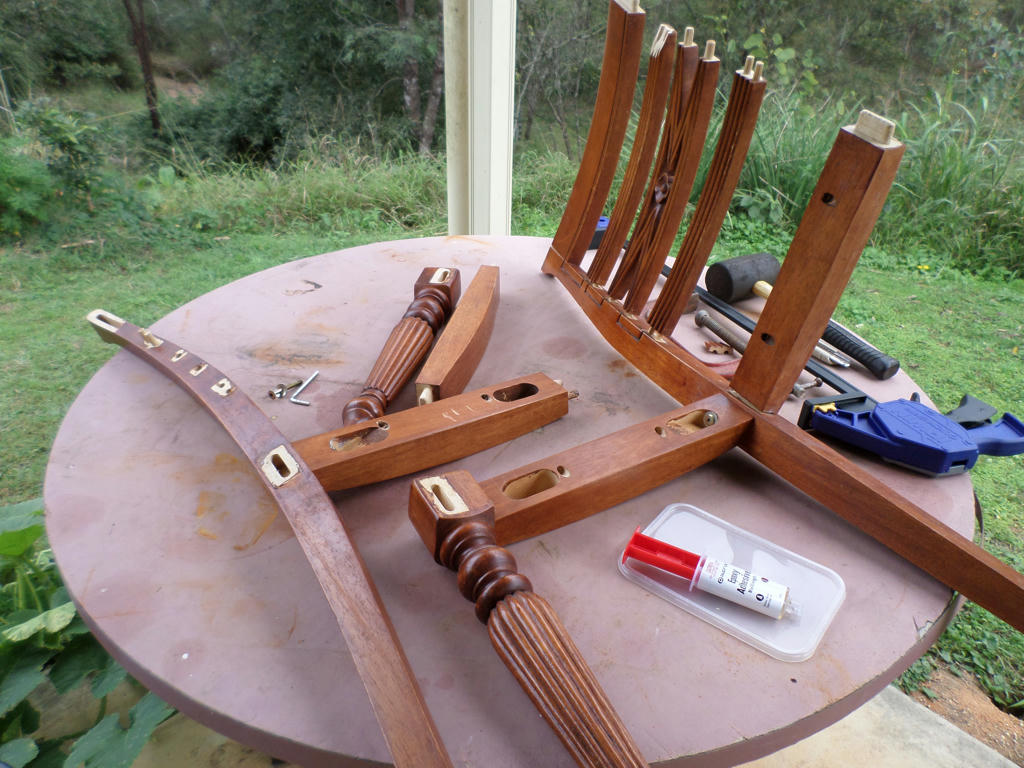 Fiddly
Then it was time for the wooden jigsaw puzzle, which I had been promising for at least 3 Christmas's (possibly even 5) that I was going to fix before guests arrived. I will finally tackle this project, by Christmas 2015!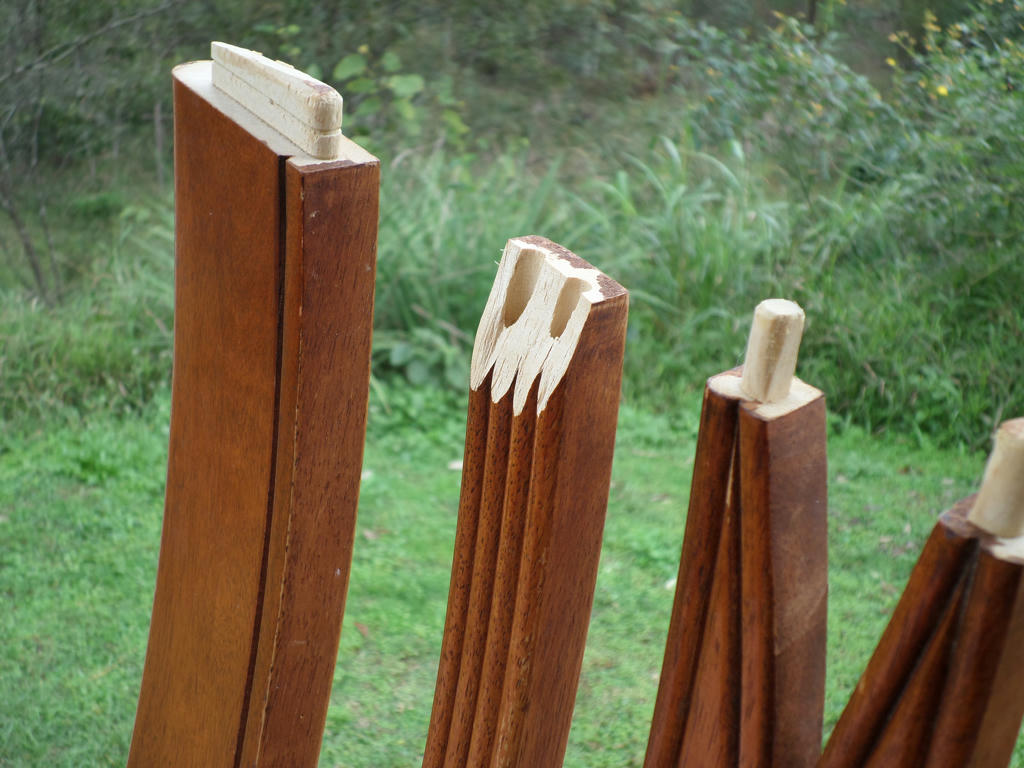 Missing piece
There were some pieces which had broken off, which shouldn't have, because I didn't act hastily enough with this project. I kept the little piece (above image, near red clamp) for years, hoping one day, I would put it all back together again.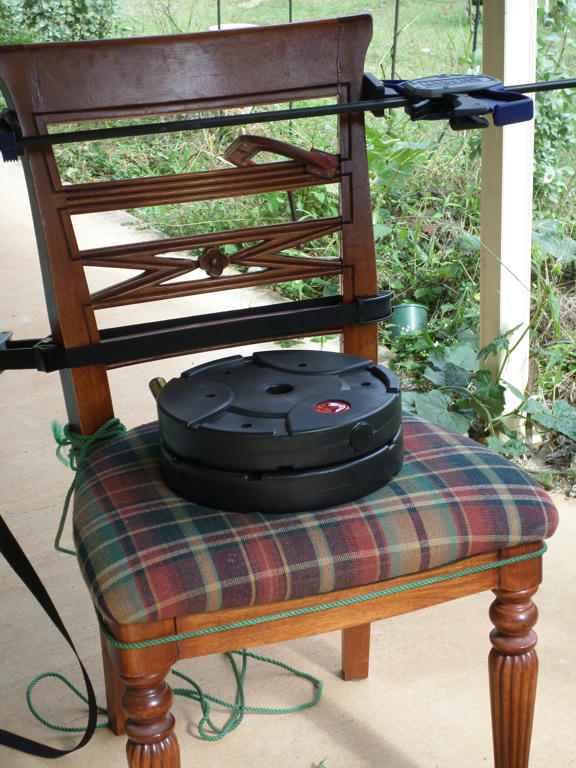 3 x clamps, plus 1 rope tourniquet
Yes, its a chair! And I've only got 5 more to go. Because I'm using Epoxy glue (strong stuff) I have to wait 4 days for the glue to cure to its maximum strength, before any of the clamps can be removed. I figure that will let me do two chairs a week.
The weights are to add pressure to the joints, as if a person were sitting on it. I was told this helps set the chair more evenly. Ten kilos isn't much weight compared to a person, but it was better than nothing. Besides, I didn't want to deprive my beloved of too much weight, from his training sessions.
While it will take longer than a weekend to finish this project, I can complete a chair in a few hours - taking my time. So it's easy enough to fit into a weekend, over several weeks.