Warrigal Greens
I've seen
Warrigal Greens
growing wild around my garden, and even read about the fact its edible. I ate it raw once, but couldn't understand what the fuss was all about. It tasted awful. Only recently I discovered Warrigal Greens
contain toxic oxalates
, and therefore should be blanched before being consumed.
No wonder I didn't like it, and the native animals don't seem to eat it raw either.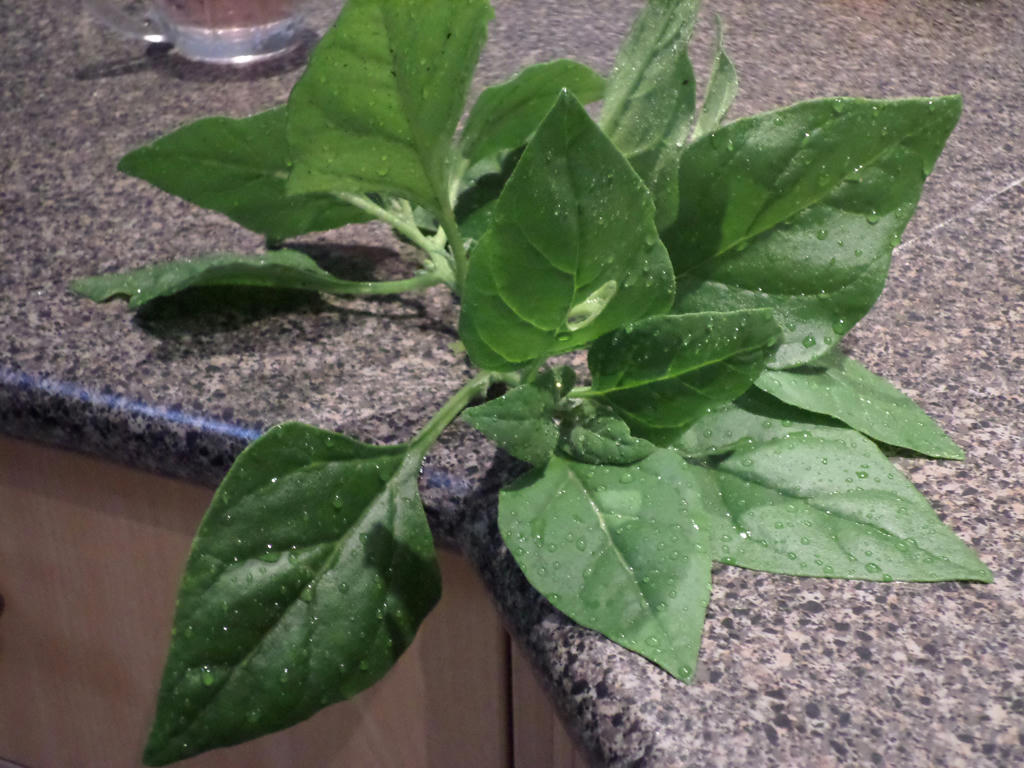 Leaves and stems
I've eaten it several times already, and it does taste a lot like spinach. I've eaten it just by itself, but today, I had it with some old favourites. I went outside in the rain, to pluck some Warrigal Greens from the garden.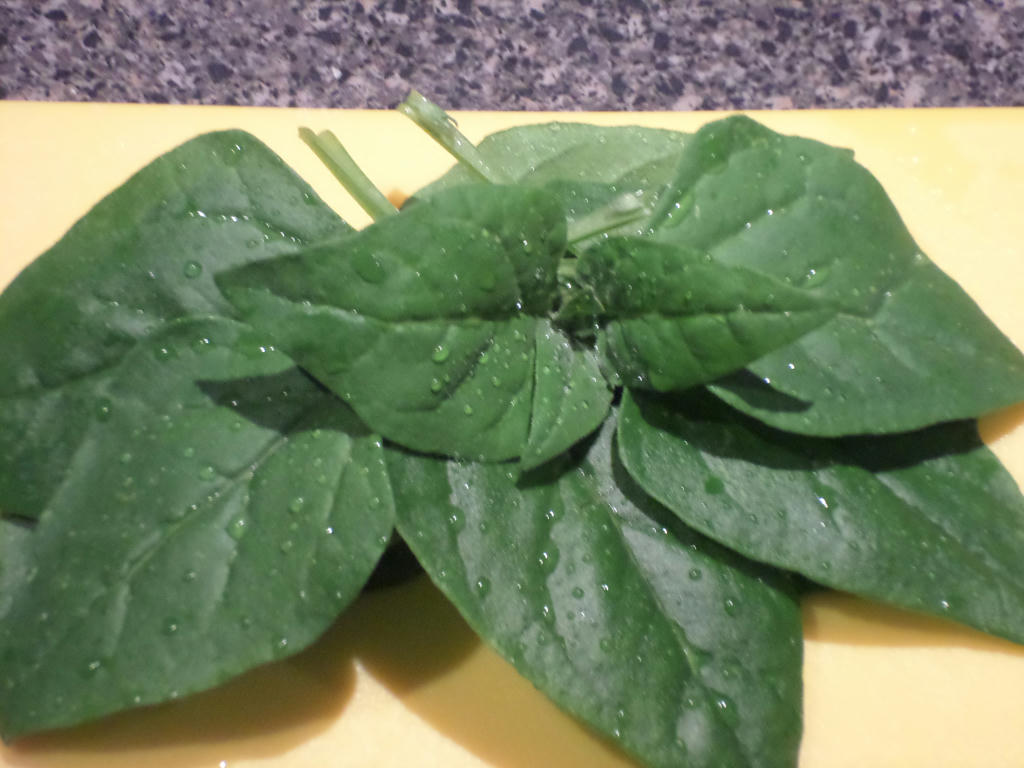 Leaves removed from main stem
When I brought them inside, I plucked off the leaves, leaving the thick stems behind. As these can contain high amounts of oxalates, and you'll know it if you ever taste it - very bitter, even when cooked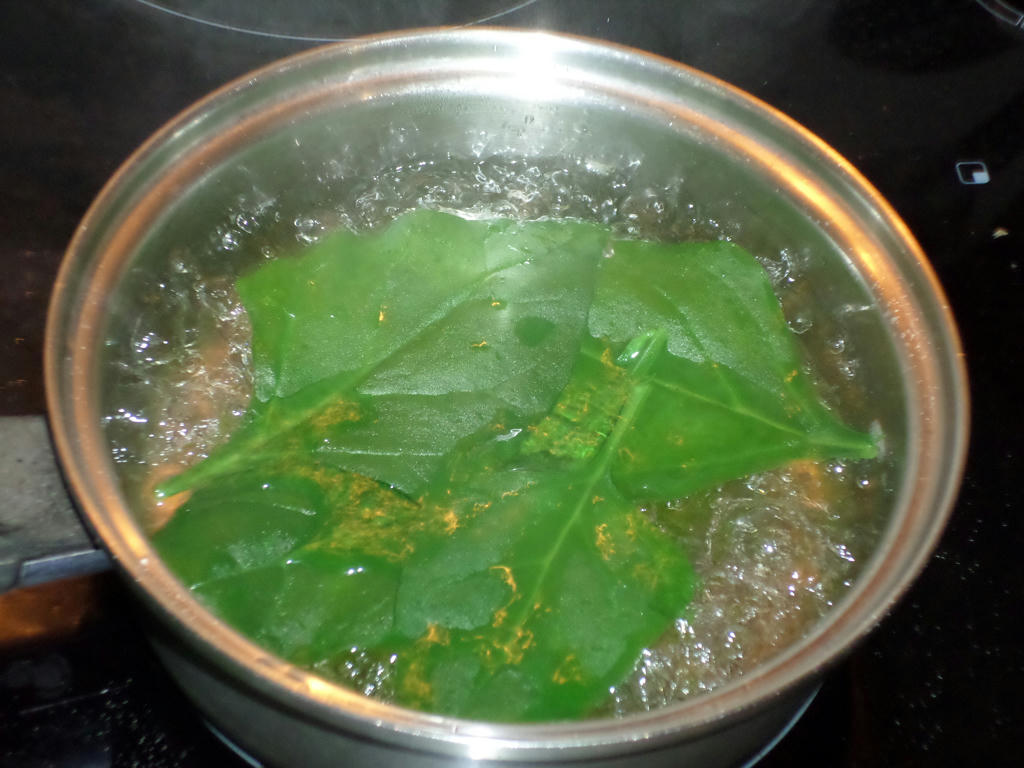 Boil for 3 minutes
I then placed the leaves into boiling water for several minutes, before pouring them into a strainer, and then pouring boiling water from the kettle over the top. This rinses any residue of oxalates off.
You can use cold water to rinse, if you want to stop them cooking, but I wanted to eat mine warm.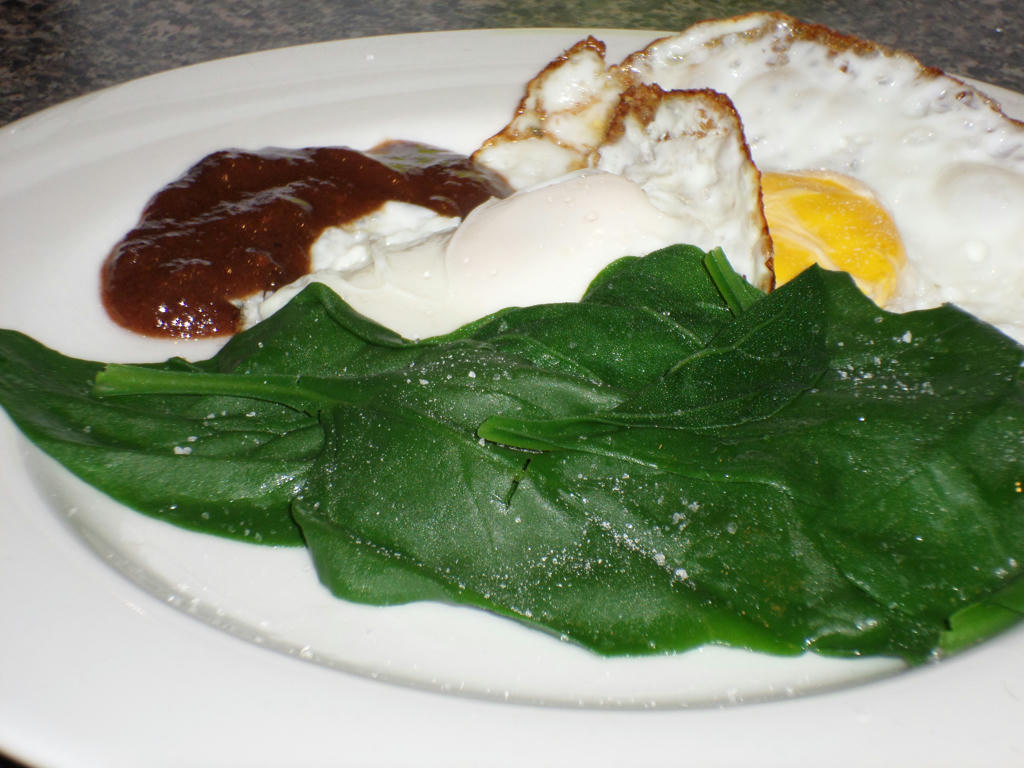 Lunch time
They were accompanied by fried eggs, and my home-made fruit chutney. With a dash of salt and pepper, it made for a very fancy lunch - even for a weed.
I only noticed afterwards, this meal consists of a lot of ingredients, grown here. The eggs are from our chickens, the Warrigal Greens grew wild in the garden, and the chutney was made with my home grown bananas.
There were other inputs like grain for the chickens and the extras I put in the chutney, but as far as shopping from my larder is concerned, this meal is about 80% there.
Have you tried eating weeds as part of a meal before?